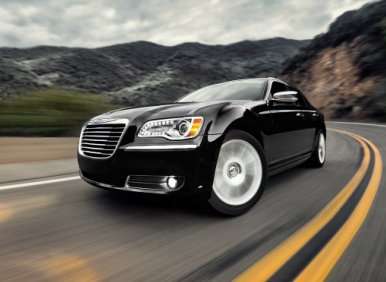 A runaway hit, right out of the gate, Chrysler's 300 is one of the most recognizable American cars to emerge in the earlier part of the 21st century. Most often cited, as reason for its appeal is its resemblance to a Bentley. The squared off lines, the low greenhouse, the upright grille, also put some in mind of the old "gangster" cars from the 1930's.
Designed by Ralph Gilles, who went on to become president of Dodge, as well as Chrysler's high performance SRT brand, the 300 was the first all-new large rear drive sedan from an American manufacturer in a very long time. A throwback to the days of large mile-eating designed for the highway American cars, the 300 was very modern in the way it went down the road.
It should be noted the Chrysler 300 is, in actuality a continuation of the Chrysler 300 "letter series" cars (300A, B, C, etc…) running from the 1950's into the early years of the'60's. Additionally, a run of Chrysler 300 models was issued from 1962 to 1971 without an alphabetic suffix. In 1999, Chrysler launched yet another 300 model, the front-drive 300M, which ran through 2004. Introduced in 2004, as a 2005 model, there have been two generations of the current model Chrysler 300. 
Chrysler 300 Used Car Buyer's Guide: 2005 – 2010
Providing buttoned-down handling, with a very comfortable ride, the 2005 Chrysler 300 behaved more like a large European sedan than the stereotypical "floaty" American car. Much of this was due to the fact Daimler-Benz held a controlling interest in Chrysler during the time development of the Chrysler 300 was coming to fruition. As a result of the stewardship of the German company, a number of key components of the Chrysler 300 are derived from Mercedes-Benz designs. Specifically, these were the rear axle and rear suspension system, the transmission, the front suspension system, the wiring harness, and the steering column.
These key components gave the Chrysler 300 outstanding handling at high speeds and a remarkably durable drivetrain. Another plus for the 300 was the employment of the legendary HEMI engine, but with a nod toward modern sensibilities. Called MDS, the multi displacement system fitted to the 300's 5.7-liter V8 enabled it to run on four cylinders at steady-state speeds on the highway up to about 80 miles per hour. This significantly improved the obtainable fuel economy, while simultaneously gracing the large sedan with more than ample power.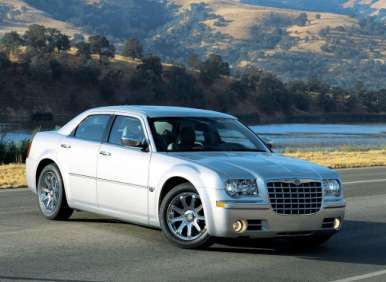 Chrysler 300 Used Car Buyer's Guide: 2005
The 2005 Chrysler 300C was introduced in 2004, as a 2005 model. Offered in four states of trim, each based upon the engine powering it, the Chrysler 300, while clearly a throwback design, was a breath of fresh air. Three versions of the Chrysler appeared at launch, with an extreme high performance version debuting toward the end of the model's first year.
The trim designations were Base, Touring, 300C, and SRT-8. The base Chrysler 300 used a 190-horsepower, 2.7-liter V6 engine capable of 190 ft-lbs of torque. The engine fed the rear wheels through a four-speed automatic transmission.
The 2005 base Chrysler 300 came equipped with seventeen-inch steel wheels, variable intermittent wipers, a rear defogger, a height-adjustable eight-way power operated driver's seat, and manual adjustable lumbar support for both the driver and the front passenger. The trim line also featured a split-folding rear seatback, rear ventilation, a folding center armrest, remote power actuated door locks, power mirrors, and one-touch power windows.
Cruise control, a front console with storage, an overhead console with storage, a remote trunk release and retained accessory power were fitted to the Base 300 as well. Power steering, 12v power outlets, a tilt and telescoping steering wheel, front and rear reading lights, floor mats front and rear, and dual illuminating vanity mirrors, were also on the standard features list.
Pre-wired for a cellular phone, the Chrysler 300 base model's audio system was a four-speaker single-disc CD-based setup with RDS and a built-in CD changer controller.
Safety gear included child seat anchors, four disc brakes, child safety locks on the rear doors, an engine immobilizer, a passenger sensing front airbag, a center three-point belt for the back seat, pretensioners for the front seat belt, an interior trunk release, and rear headrests.
Options included Bluetooth, Side/Curtain airbags, stability control and traction control.
The next model up the ladder was the 2005 Chrysler 300 Touring. This trim line was powered by a 250-horsepower, 3.5-liter V6 making 250 ft-lbs of torque. Again, a four-speed automatic did transmission duties, but the Touring could be had with either rear- or all-wheel drive. The all-wheel powertrain used a five-speed automatic. Alloy wheels supplanted the steel wheels of the Base model, while leather upholstery covered the seats, steering wheel and shift knob, and satellite radio was added to the audio system.
Touring's Safety kit added ABS, fog lights, stability control, traction control, and electronic brakeforce distribution, to the Base kit.
Options included navigation, Bluetooth and side/curtain airbags
Moving up to the 2005 Chrysler 300C bought a 340-horsepower, 5.7-liter V8 capable of 390 ft-lbs of torque. This engine was paired with a five-speed automatic transmission and rear-, or all-wheel drive. The 300C's chromed alloy eighteen-inch wheels wore a set of performance-oriented tires.
Rain sensing automatic wipers were fitted, in addition to heated power actuated seats for both the driver and the front passenger, as well as a dual-zone automatic climate control system. The outside rear-view mirrors were also heated and configured to tilt downward when the 300C was put in reverse to aid parking maneuvers.
Audio controls were fitted to the 300C's steering wheel, communicating with a six-speaker, 288-watt system by Boston Acoustics. A universal remote transmitter permitted control of garage doors and security gates, and the electrochromatic inside rearview mirror dimmed automatically. The 300C's driver memory system could be set for up to three drivers and would adjust the steering wheel and audio system, in addition to the driver's seat and exterior mirrors.
The 300C's safety package added an anti-theft alarm system, emergency braking assist, and automatic dusk-sensing headlights with auto off delay.
Options included navigation, Bluetooth and side/curtain airbags
The 2005 Chrysler 300 SRT-8 used a 6.1-liter version of Chrysler's HEMI capable of delivering 425 horsepower and 420 ft-lbs of torque. A five-speed driver controllable automatic transmission routed the engine's delivery to the rear wheels. A set of 20-inch polished alloy wheels wore Z-rated high performance tires and framed Brembo high performance brakes. The SRT-8 was upholstered in leather and suede and featured all of the kit from the 300C plus; adjustable pedals, Xenon headlights, and electronic brakeforce distribution.
Options included navigation, Bluetooth and side/curtain airbags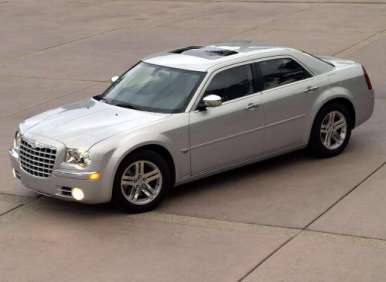 Chrysler 300 Used Car Buyer's Guide: 2006/2007/2008
As the 300 was all-new for 2005, no significant changes were introduced for 2006.
A long wheelbase version of the 300 was introduced in both Touring and 300C trims. The W.P. Chrysler Executive Series Package added six inches to the 300's wheelbase, which increased legroom for rear passengers. New options for 2007 included navigation, and a DVD-based video entertainment system for all trims except the Base.
The interior was reworked to incorporate more soft-touch materials, the instrument panel and center console were reimagined as well. A new trim line was inserted into the range, and the 300 Base was renamed 300 LX.
Thus, for 2008 the Chrysler 300 lineup was configured as follows:
The 2008 Chrysler 300 LX used seventeen-inch steel wheels, and was fitted with air-conditioning, a power driver's seat, and a tilt and telescoping steering wheel. It featured cruise control, remote keyless entry and a CD/MP3-based audio system with an auxiliary input port.
To all of the above, the 2008 Chrysler Touring added seventeen-inch aluminum wheels for the rear-drive version of the car, while the all-wheel drive version got eighteen-inch wheels. The Touring trim also added leather upholstery and heated side mirrors.
The 2008 Chrysler 300 Limited ran the same 3.5-liter 250-horsepower V6 as the Touring. It also folded in eighteen-inch alloy wheels, a more comfort-oriented suspension system, projector headlamps, a dual-zone automatic climate control system, a power-operated front passenger's seat, heat for both front seats, a power-adjustable pedal set and satellite radio.
To all of that the 2008 Chrysler 300C added a the 5.7-liter HEMI V8 engine, power foldaway mirrors, premium leather trim, a driver memory system, and a power-operated tilt and telescoping steering column. The 300C also featured remote starting, a Boston Acoustics sound system, automatic rain-sensing wipers, and Xenon H.I.D. headlights.
The 2008 Chrysler 300 SRT8 added a sport-tuned suspension system, twenty-inch alloy wheels, Brembo high-performance brakes, a performance oriented stability control system, and smart cruise control. As part of its appearance package, the SRT-8 also wore an integrated rear spoiler on its trunklid.
Options included a hard-drive-based surround-sound audio system, navigation, a rear-seat DVD-based video entertainment system with Sirius TV, smart cruise control, Bluetooth and an integrated iPod interface. The W.P. Chrysler Executive Series returned for 2008 as well.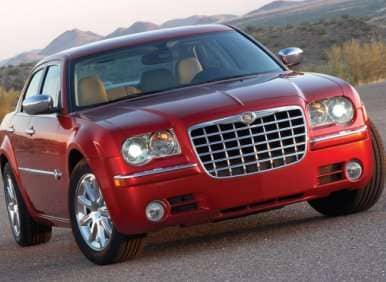 Chrysler 300 Used Car Buyer's Guide: 2009
Not resting on their laurels, the Chrysler 300 product planning team put considerable effort into the 2009 models to keep their popular product current. Variable valve timing was introduced to the 5.7-liter HEMI, upping its output to 359 horsepower.
The 300's all-wheel drive system was fitted with an active transfer case capable of disconnecting the front axle to improve fuel economy. This also enabled the all-wheel drive 300s to handle like rear-drive models, while maintaining their superior traction capabilities in inclement situations. The system was programmed to re-engage all four wheels in low temperature situations, if the windshield wipers were activated, or if there was detectable wheel slippage.
A softer suspension calibration was offered for those who cared more about a soft ride than sharp handling, while the 300C Heritage model offered an even more aggressive steering and suspension setup.
The SRT-8 got a new grille and suspension revisions as well.
New option packages debuted for 2009 as well.
The Protection Group was offered for all trim lines except the LX. This bundled front side airbags, side curtain airbags, an auto-dimming rearview mirror and Bluetooth phone connectivity, with full iPod integration. Rear parking assist was part of that package for the 300C.
On the telematics front, 300 Limited and 300C got an optional DVD-based rear-seat video entertainment system with Sirius Satellite TV. Along with it came a voice-activated navigation system capable of delivering real-time traffic information.
The Luxury Group for the 300C added smart cruise control, Xenon H.I.D. headlamps and heat for the rear seats.
The high performance 300C Heritage package added a set of twenty-inch wheels and a performance-tuned steering, suspension and shocks setup.
Sunroofs were optional for all 300-series cars except the LX.
Chrysler 300 Used Car Buyer's Guide: 2010
The LX got the ax going into 2010, two new trim levels were added though, Touring Plus and 300S. Upscale features like keyless entry and start were added to the standard equipment section of the 300C's window sticker, along with audible rear parking sensors. And, the adoption of side curtain airbags throughout the lineup enabled the deletion of front seat side mounted airbags.
With the elimination of the LX, the 2.7-liter V6 found a new home in the base 300 Touring. Adding the 3.5-liter V6, traction control, antilock brakes, and satellite radio elevated the Touring to Touring Plus status.
To get to 300S from 300C, Chrysler's product team specified twenty-inch wheels, and a performance-oriented suspension, tires and steering setup. Inside, the 300S used sport seats, faux-suede upholstery, an electrochromatic auto-dimming rear-view mirror, a sport steering wheel, and S-specific interior trim.  Bluetooth and a thirteen-speaker surround-sound audio system with an iPod interface rounded out the package.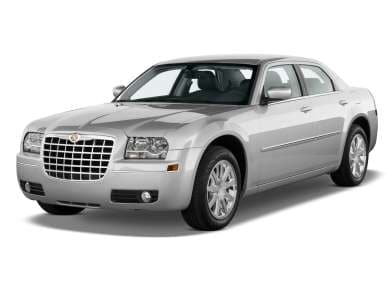 Chrysler 300 Used Car Buyer's Guide: 2011 – Current (2012)
For the second generation of the company's flagship, Chrysler took an evolutionary tack, rather completely reinventing the model. While the car was instantly recognizable as the 300, its softer lines and more gracefully rounded forms nicely updated the look of the car.
In addition to reworking the look of the car, the mechanicals were updated as well, the body structure was made stiffer to improve handling, the suspension was reworked to also improve handling, while still delivering a comfortable contemporary luxury car ride.
The look o the interior was upgraded as well. The previous generation car had been criticized for its austerity. To counter this, Chrysler's interior designers specified higher quality materials, and co-coordinated them in a manner befitting a proper flagship sedan.
A new V6 engine debuted, laying to rest the 2.7- and 3.5-liter V6s from the previous generation. The new 3.6-liter V6 made 292 horsepower and 260 ft-lbs of torque. It was paired with a five-speed automatic transmission and rear-wheel drive.
The 5.7-liter HEMI was reworked as well, producing 363 horsepower and 394 ft-lbs of torque; it was paired with a five-speed automatic and both rear- and all-wheel drive.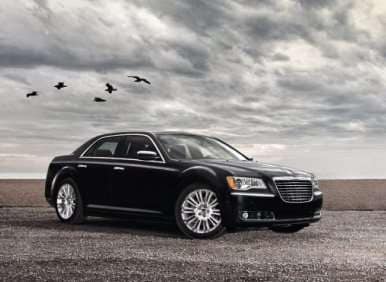 Chrysler 300 Used Car Buyer's Guide: 2011
For 2011, the Chrysler 300 was offered in base, Limited, 300C and 300C AWD trim levels.
The base Chrysler 300 came with seventeen-inch wheels, automatic headlamps, heated mirrors, keyless ignition/entry, cruise control, automatic dual-zone climate control, an eight-way power driver seat with four-way power lumbar, a tilt-and-telescoping leather-wrapped steering wheel, a trip computer, an auto-dimming rearview mirror, and an eight-inch touchscreen Uconnect infotainment interface. Entertainment came courtesy of a six-speaker audio system, featuring a single-disc CD player, satellite radio, an auxiliary audio input jack and an iPod/USB audio interface.
The 2011 Chrysler 300 Limited substituted eighteen-inch wheels, and added fog lights, additional exterior chrome trim, a rearview camera, remote ignition, heated front seats, a power front passenger seat, and Bluetooth. A six-speaker Alpine sound system provided tuneage. To up the ante, the 2011 Limited also had an optional Luxury Group package, which added a driver-side auto-dimming mirror, power-adjustable pedals and interior LED lighting. The Luxury Group package also incorporated a power-adjustable steering wheel, driver memory functions, leather, heated and ventilated front seats, heated and cooled cupholders, heated rear seats, and a power-operated rear sunshade.
All the features of the Limited's Luxury Group package were standard fare on the V8-powered 300C. That model was also equipped with bigger brakes, automatic high beams, and smart windshield wipers. Its navigation system included real-time traffic and other live information such as sports scores. The similarly equipped 300C AWD added all-wheel drive and nineteen-inch wheels.
The 300's SafetyTec Group package, available to all models save the base 300, included adaptive xenon headlamps with automatic leveling, smart cruise control, collision warning, a blind-spot warning, rear cross-path warning front and rear parking sensors and LED rear fog lamps.
When applied to the Limited it also incorporated smart wipers and automatic high beams.
A sunroof was optional for everything except the base 300. And for added swagger twenty-inch wheels could be fitted to the Limited and 300C. Chrysler's product planners, taking note of how much people enjoyed customizing the 300, offered a variety of grilles for the model as well.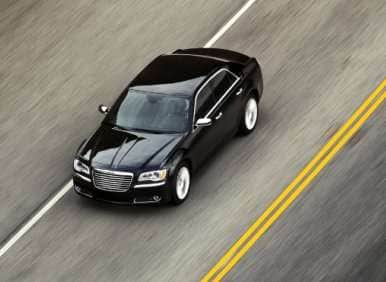 Chrysler 300 Used Car Buyer's Guide: 2012 (Current Model)
For 2012, Chrysler did even more to make its flagship stand out from the competition. They fitted an eight-speed automatic transmission to the V6 powered models, and afforded that engine an all-wheel drive setup as well. The SRT-8 returned, this time with 470 horsepower and 470 ft-lbs of torque, along with sport versions of the V8 and V6 powered 300s. To round things out, a 300C Luxury Series car debuted as well.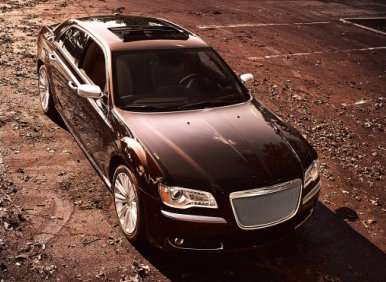 Chrysler 300 Used Car Buyer's Guide: Summary
Chrysler's 300 was a runaway best seller for the company. It singlehandedly put the company back on the map—particularly in urban markets. The car also made a star out of young Ralph Gilles and elevated him rapidly through Chrysler's ranks.
Comfortably large, fast and agile, the Chrysler 300 is an absolute winner on the secondary market. Graced with near bulletproof reliability the 300 offers a broad variety of engines and powertrains. We'd avoid the 2.7, as that's just really not enough engine to power all that mass. Besides, what's the point of having a powerful-looking car, that isn't?
People loved to customize the 300; so finding a bone-stock model is a worthy quest. Of course the car's popularity also meant it was owned by a wide variety of people, many of whom might not share your concept of the phrase "well-maintained."
For this reason, running a vehicle history report against the VIN is an excellent idea as well as a cheap insurance policy. There have been recalls, so search those out to make sure you know what you need to see on the car you ultimately choose. And, a thorough pre-purchase inspection by a trusted, independent, professional Chrysler-acclimated mechanic will serve you well too.