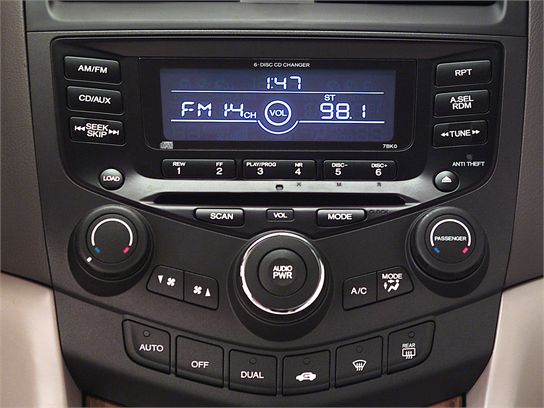 There was a day when I used to have an ultra-cool stereo in my car. Ten-CD changer in the back, subwoofer mounted alongside the trunk and specially placed speakers throughout the car's interior. The Honda Civic was a virtual boom box on wheels. To be honest, for what I wanted, it was a bit of an overkill.
Sure, it's great to have access to 10 CDs but I also had to memorize which ones were in the stack, and odds were I wanted to listen to something else. Then there came the mounting of that changer – directly under the trunk's interior light. Didn't seem like much of a problem at first, but searching for that escaped orange from the grocery bag became more difficult in the dark. There also was that nice little whistling sound that echoed throughout the high-tech speaker system whenever I drove over bumps or railroad tracks, which, of course, never happened when it was in the shop.
It wasn't a hard decision to ditch the sound system when I traded in the Civic for a '99 Volkswagen Jetta. It was factory-install time. The thing is, not many people want to dish out the extra bucks for luxuries when making a car purchase. So after a year of running around with a stock stereo, it was back to the aftermarket goodies for me. This time, rather than being pushed into a system that was out of my league, I choose the features that best suited me.