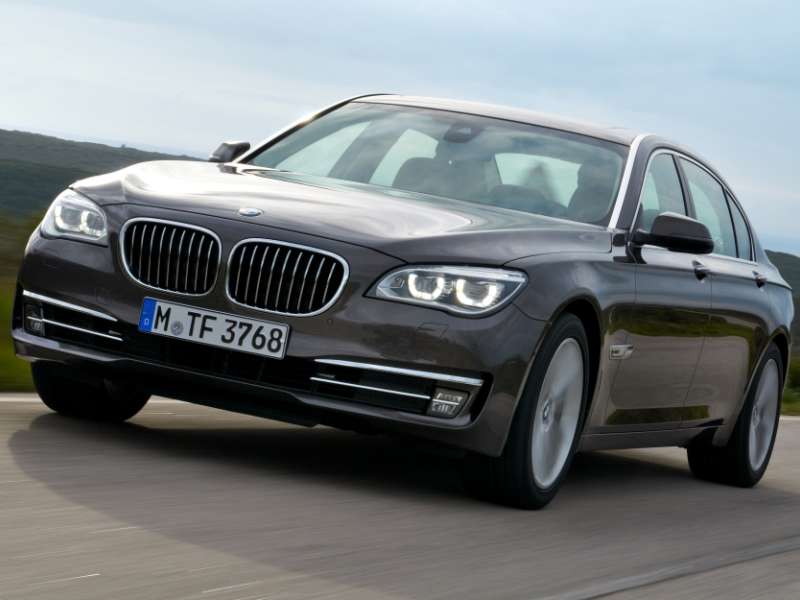 For its 30 year-plus life in North America, the BMW 7-Series has been offered with a wide range of engines. From the smooth inline-six engines to the brand's first V12 engine, BMW has covered most of the gamut. Except for one, a diesel engine. That will be changing next month as the German brand will introduce a 7-Series with a diesel engine for North America at the Chicago Auto Show.
The 2014 BMW 740Ld xDrive will pack a 3.0L inline-six diesel engine that is also used in the 5-Series and X5. The engine produces 255 horsepower and a impressive 413 pound-feet of torque that peaks between 1,500 and 3,000 rpm. This is paired with an eight-speed automatic and BMW's xDrive all-wheel drive system. BMW hasn't announced fuel economy ratings for the 740Ld xDrive, but says vehicles equipped their diesel technology experience a 25 to 30 percent in fuel economy.
BMW says the 2014 BMW 740Ld xDrive will carry a price tag of $83,425 (includes a $925 destination and handling charge) and be available at dealers this spring.