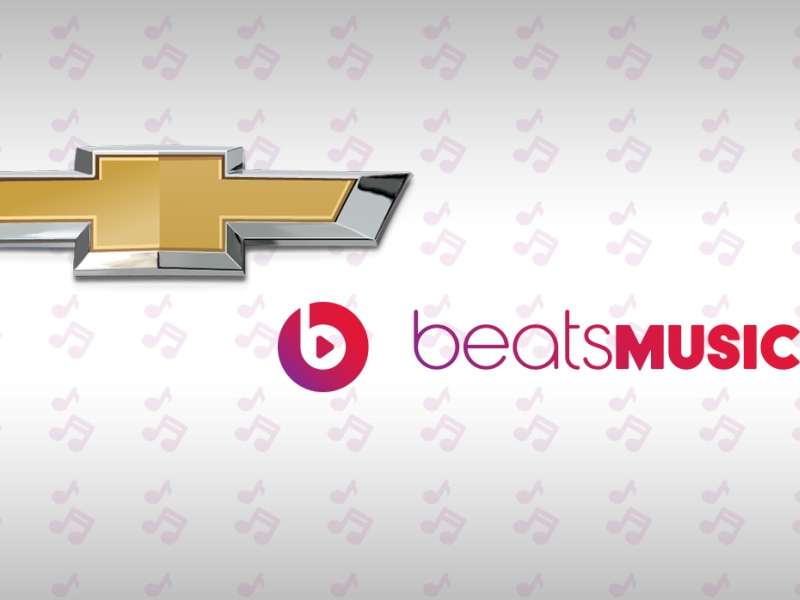 Automotive audiophiles will soon welcome a new music-streaming service from the team behind the Beats headphone empire, with the Chevrolet brand helping to lead the way: Starting with the 2015 model year, a growing range of Chevy products will be available with an interface for the new Beats Music service, providing drivers with a fresh approach to the in-vehicle listening experience.
Like many other streaming resources, Beats Music can be accessed via a smartphone app and is fully compatible with Chevy MyLink technology. But the key difference-maker here is that, instead of relying solely on listening algorithms and other math-based tools, Beats Music complements that high-tech strategy with music-loving human "curators" drawn from high-profile outlets like Rolling Stone, Pitchfork, XXL, Downbeat, the Grand Ole Opry and even the Ellen Degeneres Show.
A separate subscription to Beats Music will be needed to take advantage of the service, of course, and Chevrolet also notes that it will continue to offer other music-streaming choices for its owners as well.
Said Cristi Landy, Chevrolet marketing director. "Our customers are looking for choice and we're giving them a great opportunity to customize their music by bringing the Beats Music app into our vehicles. Beats is a well-established brand, and its music service brings unique capabilities to the table that our customers will really enjoy.
"It's all about giving our customers options to be connected in their vehicle. We realize there's not a one-size-fits-all option for everybody. So, we're focused on giving people ability to choose their preferred music service while also opening their eyes to new services they may not have tried before."
Stay tuned!