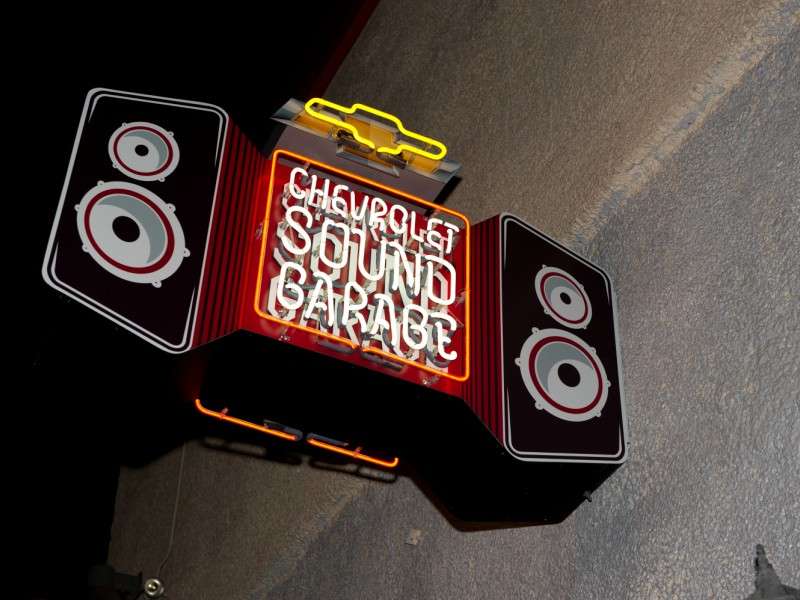 The annual South by Southwest (SXSW) festival of film, music and interactivity opens on Mar. 7, 2014, and Chevrolet will once again be in the driver's seat as a "Super Sponsor" of the event. In fact, it will be the fifth year in a row that Chevy has filled that role, with Paul Edwards, U.S. vice president of Chevrolet Marketing, noting that the brand "will share our passion for technology with conference-goers at South by Southwest and looks forward to continuing the conversations that inspire us to create advanced products and services for our customers."
Naturally, some of the brand's current batch of "advanced products and services" will be on site in Austin, Texas, including the all-new 2015 Chevy Tahoe full-size SUV as well as two of the Bowtie Brand's efficiency leaders, the 2014 Chevy Spark EV and 2014 Chevy Cruze Diesel. On the service side of things, Chevrolet will leverage the event's forward-facing approach to culture to help introduce its 4G LTE connectivity technology.
Coming first to the 2015 Chevy Corvette Stingray, Impala, Malibu and Volt, the new technology will enable a mobile wi-fi hotspot and cutting-edge connectivity in all those vehicles, with the feature also set to launch during the next model year on the Chevy Equinox, Silverado/Silverado HD, and Spark/Spark EV.
It will be a notable advantage for today's drivers, according to Mary Chan, president, GM's Global Connected Consumer: "We know that our customers rely on being connected on a daily, if not hourly basis, and they expect to be provided with the information and content they desire with no interruptions. A 4G LTE hotspot that's built into a car's architecture will provide a more consistent and powerful wi-fi connection than a smartphone."
Chevrolet and GM will further support SXSW by:
Leading mentorship sessions and panel discussions
Operating the "Find New Roads Lounge" in the Austin Convention Center
Offering test drives of the latest Chevy vehicles
Providing social-media updates via its Facebook and Twitter accounts
For more information about this year's South by Southwest extravaganza, visit www.SXSW.com; for more info about this year's Chevy lineup, contact your local Chevrolet dealership.