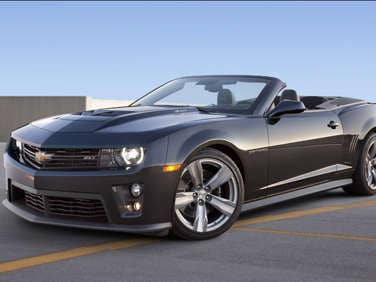 One of the most powerful convertibles in the world—and THE most powerful drop-top Chevy ever—will make its public debut in Los Angeles when the Chevrolet Camaro ZL1 convertible is unveiled at next month's 2011 L.A. Auto Show.
And while the MSRP of the new car has yet to be announced, one thing's for sure: "The Camaro ZL1 convertible will be one of the most powerful and most capable, convertibles available at any price," according to Al Oppenheiser, Camaro chief engineer. "This is a car that is guaranteed to put a smile on your face every time you drop the top—or hit the gas."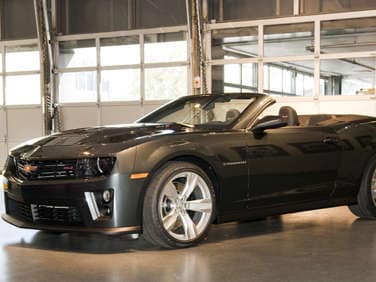 In fact, since it packs the same punch as the ZL1 coupe, thanks to the same supercharged 6.2-liter LSA capable of 580 hp and 556 lb.-ft. of torque, the ZL1 convertible will offer more power than exotic ragtops like the Aston Martin DB9 Volante, Mercedes SL63 AMG, Porsche 911 Turbo S or Ford Shelby GT500.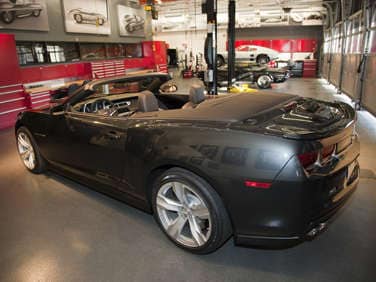 But—again like the coupe—the ZL1 convertible delivers a particularly well-balanced blend of pure power and superior handling. That's because it sits on a vehicle architecture specifically designed to provide extreme levels of performance in convertible applications. Further, Chevy then significantly bolstered the car's body structure for both improved driving dynamics and lowered noise and vibration by adding:
• A tower-to-tower brace under the hood
• A transmission-support reinforcement brace
• An underbody tunnel brace
• Rear underbody "V" braces
• A stiffer cradle
• A front "X" brace
• Hydroformed metal tubes as A-pillar reinforcements
• Reinforced rockers
• An inner reinforcement bracket in the windshield header
• A reinforced hinge pillar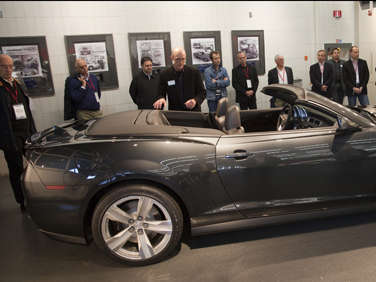 As a result, the ZL1 convertible is expected to deliver the same extraordinary combination of speed and handling that helped the ZL1 coupe conquer the demanding Nürburgring Nordschleife racecourse in a time of 7:41.27.
Drivers can look for the ZL1 coupe to start conquering the competition on U.S. streets early next year, with the ZL1 convertible joining the fun late in 2012.