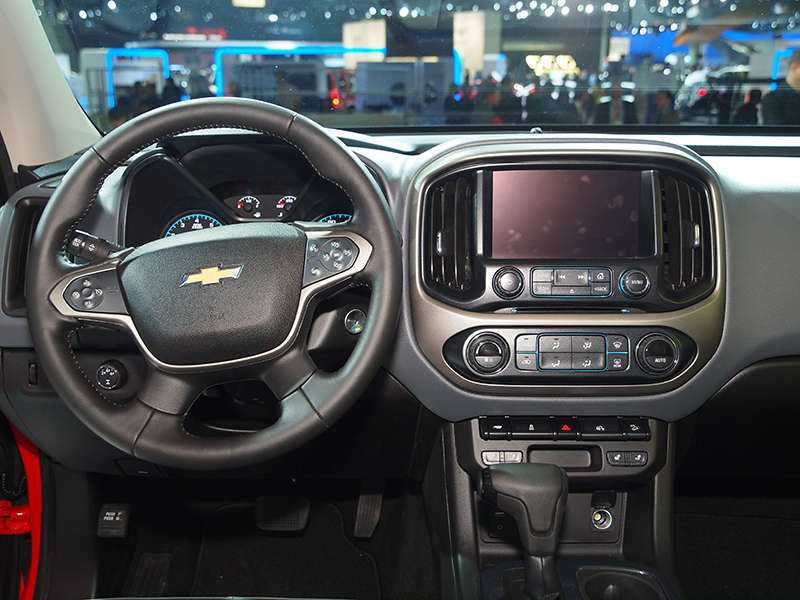 2015 chevy colorado
The official EPA ratings have yet to be posted when this story went to press, but the Bowtie brand is boasting that the brand-new 2015 Chevrolet Colorado mid-size pickup—when configured with an available V6 and six-speed automatic transmission—will achieve fuel-economy marks of 18 mpg city/26 mpg highway/21 mpg combined.
That's a nice improvement over ithe old-school rivals to the 2015 Chevrolet Colorado, as the similarly configured Toyota Tacoma is listed at 17 mpg city/21 mpg highway/19 mpg combined and the comparable Nissan Frontier tops out at 16/18/22. And to be clear, that above-mentioned powertrain setup is the most popular in the segment, according to Chevrolet.
On the other hand, the 2015 Chevrolet Colorado also owns similar advantages even as compared to the mid-size four-cylinder pickups. Such is current state of technology in the class that the current four-cylinder high point for fuel economy, in the Tacoma, is 19/24/21.
On the other other hand, it also must be noted that the current leader among V6-powered full-size pickups, the Ram 1500, is up to 17/25/20, and the Ram EcoDiesel can hit 20/23/28; the upcoming, lighter-weight Ford F-150, especially with its new 2.7-liter V6, also should be quite close to the marks for the V6 2015 Chevrolet Colorado.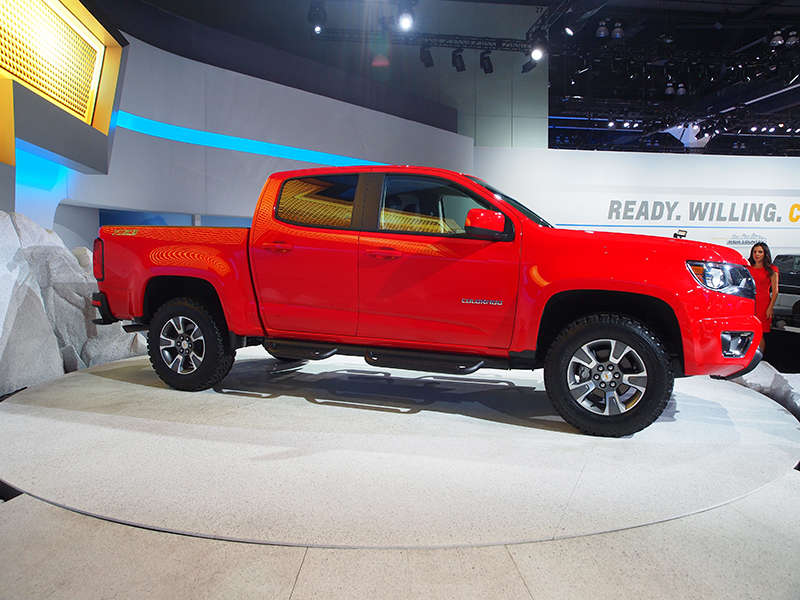 Of course, just to swing back the pendulum one more time, this won't be the most efficient 2015 Chevrolet Colorado, either. Along with its robust V6, capable of 305 hp and 269 lb.-ft. of torque, the 2015 Chevrolet Colorado will serve up a standard four-cylinder unit that delivers 200 hp and 191 lb.-ft. of torque, then debut a diesel powertrain for the 2016 model year.
Said Tony Johnson, marketing manager for the 2015 Chevrolet Colorado: "Colorado offers some of the best EPA fuel economy estimates of any pickup in a fun-to-drive, easy-to-own package. Colorado proves you don't have to buy a lot of expensive technology to save money at the pump."
(Note: Fuel economy ratings for the Professional Grade sibling to the 2015 Chevrolet Colorado—the new GMC Canyon—are expected to be identical.)