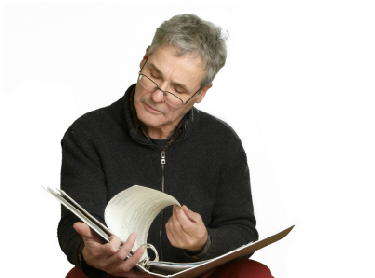 A major assumption has been made by both automakers and new car buyers when it comes to the fresh wave of electric vehicles about to wash over the entire industry, and it ties in with one of the most important aspects of any new car launch: pricing. Although the MSRP-lowering game that new electric vehicle builders have played with the federal income tax credit in order to make their offerings that much more palatable to the wallet has drawn intense scrutiny, few have considered the effect that the limited supply of these high tech wonders could have on what customers eventually end up paying.
In fact, it wasn't until last week when staff at Auto Observer were informed by a Chevrolet dealer based in California that should they be interested in leasing a 2011 Chevrolet Volt electric vehicle, they must be prepared to pay significantly more than the $350 per month rate advertised by General Motors the previous week. In fact, the dealership went on to claim that price tag for leasing a Volt through their establishment - or owning one - would be $20,000 over sticker, placing the asking price for the vehicle at $61,000. This seemingly outrageous statement was justified by the dealer in question with the statement that since so few Chevrolet Volts are slated for initial delivery, it expected to receive an allotment of only nine models for the entire year.
Profiteering is nothing new in the automotive world, particularly when it comes to limited edition or high performance models for which demand exceeds supply. However, the introduction of both the 2011 Chevrolet Volt and its 2011 Nissan LEAF competitor are both intended to bring battery-powered vehicles to the masses in an affordable manner. It has also become a political issue at both the state and federal level to assist in the roll-out of electric vehicles and infrastructure in order to allow for the gradual transition away from an oil-based economy. These two important aspects of the green car revolution would seem to be at odds with the decision by some car dealerships to jack up asking prices for the initial generation of affordable electric cars past the level that most new car buyers can afford.
Nissan's ordering process for the 2011 Nissan LEAF has been completely controlled by the automaker itself, restricting the initial batch of vehicle orders through an online system and eventually connecting buyers with individual Nissan dealerships where deposits can be made many months in advance of delivery. It would seem that at least the first group of 16,442 LEAF examples to hit American shores will be protected from any type of speculative pricing. However, the Chevrolet Volt, which is being offered only in select areas of the country does not benefit from this type of ordering system - and neither will any of the Nissan LEAF vehicles slated to go on sale after the reserved models have found their way to the early adopters.
It remains to be seen whether Nissan or General Motors will adopt a strict pricing policy amongst its distributors that will see the MSRPs for these ground-breaking vehicles remain in line with what has been set by the automakers themselves. It would seem to be a serious public relations gamble to allow dealerships to charge a whopping premium for these image-defining electric cars, not to mention a political faux-pas that could wind up souring new car buyers on EVs in the immediate future. All those in the market for a new electric vehicle should make sure to stay informed regarding any pricing initiatives that could help to keep the cost of these soon-to-be-released automobiles within the reach of the average new car shopper.