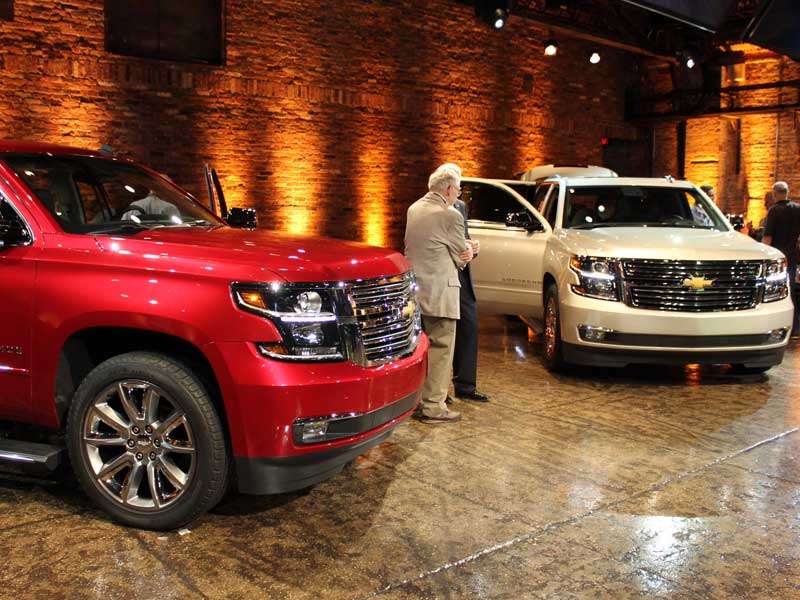 General Motors doesn't mess around when it comes to producing sport-utility vehicles. It claims an eight-decade-long connection to the Chevrolet Suburban nameplate, which is arguably as well-known as it gets, in households across the United States. The General's full-size pickup trucks, the Chevrolet Silverado and GMC Sierra, continue to become more capable with each iteration.  And each successive generation of its SUVs is arguably quieter, more refined, and more efficient than the previous one.
Photo by Jeffrey Jablansky
So yesterday, when Chevrolet took the wraps off its 2015 Tahoe and Silverado at a swanky art gallery in New York's Chelsea neighborhood, it highlighted some innovative and calculated strategies to keeping up with a fast-moving set of competitors in the market.
Photo by Jeffrey Jablansky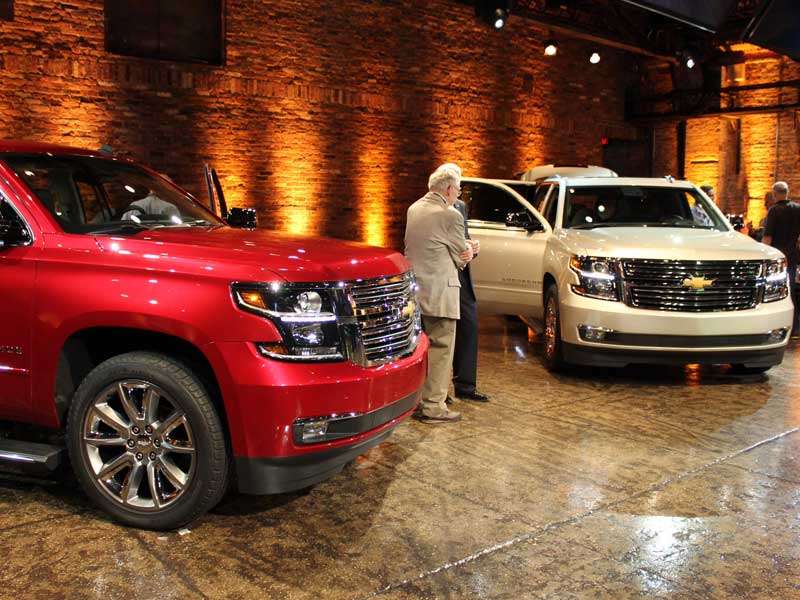 From the outside, changes are minimal, and maintain the duo's current rectangular, slab-sided profile, albeit with significantly larger headlights and grille.  In person, the effect is shiny and striking, as light hits the strakes in the hood -- which hides a standard 5.3-liter V-8 engine on both models -- and the crevices in the brightwork.
Tahoe image courtesy of General Motors.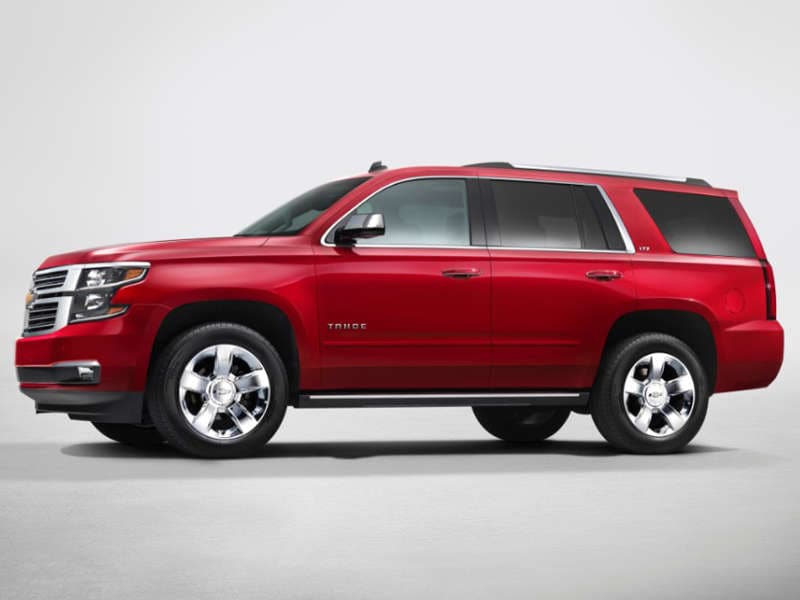 Inside, however, updates are palpable, beginning with a welcome upgrade in material quality.  The familiar dashboard from GM's new series of pickup trucks is modified for this application, with inviting graphics, large buttons and gauges, and a raft of inputs for electronics and USB power.
Suburban image courtesy of General Motors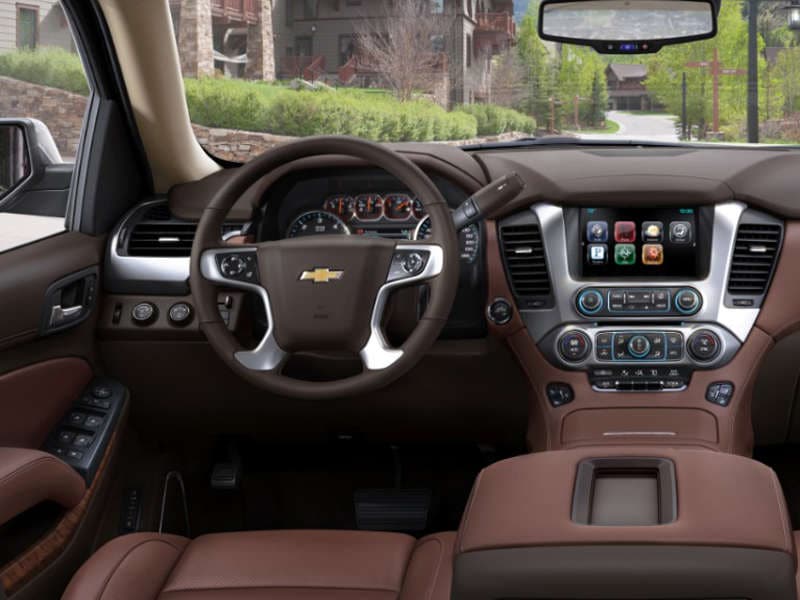 The most noticeable change for growing families, however, are flat-folding second and third-row seats -- which have been available on the Tahoe and Suburban's competitors, both body-on-frame and crossover, for some time -- at the push of a button.  At the unveiling in Chelsea, your humble author felt the untimely brunt of a seat folding on top of him when another journalist accidentally pressed the trunk-mounted button.
Photo by Jeffrey Jablansky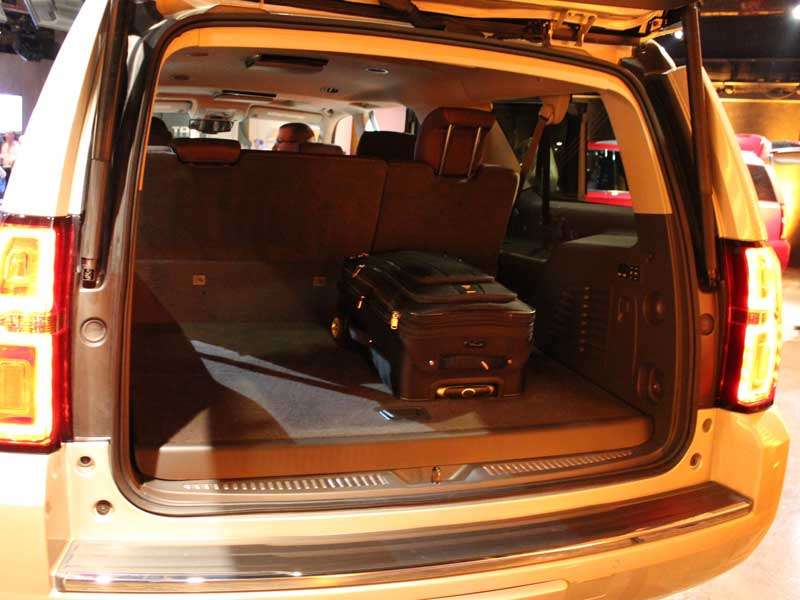 The event in New York was one of three simultaneous introductions of GM's new family of SUVs and engines, including the GMC Yukon and Yukon XL, which were unveiled in Long Beach, Calif.
We're looking forward to taking a closer look at these two critical GM vehicles in the first quarter of 2014, when the Tahoe and Suburban will hit showrooms, according to a Chevrolet representative at the event.
Photo by TJ Keon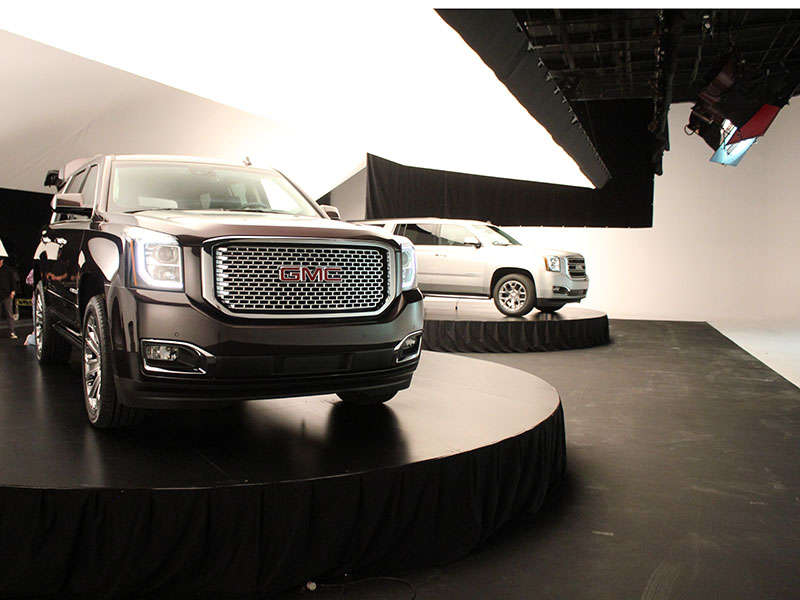 If the SUVs are able to offer as much as their full-size pickup counterparts, in terms of drivability, solidity, and comfort, potential buyers will have a lot to like about GM's next generation of family haulers.
 Photo by Jeffrey Jablansky