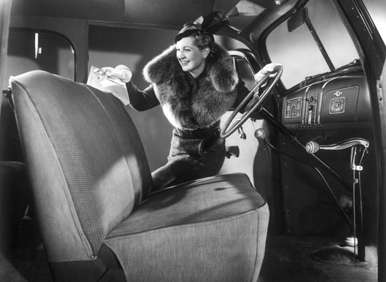 Last year, only one in ten buyers bought the $195 front bench seat option in the Chevrolet Impala and so the current – and on its way out – Impala will be the last of its breed. The re-designed flagship model will only offer bucket seats in the 2014 Chevrolet Impala, due out in 2013.
A hangover from the days of the horseless carriage, the front bench seat is no longer seen as neccessary since 6-plus passengers cars are now more commonly sold in the crossover and SUV categories. The first Chevrolet, a Series C Classic Six in 1911, came with front bench seats and Chevrolet is certainly not throwing out the configuration entirely. Bench seats will still be available in pickup trucks and some utility vehicles, and could be seen in passenger cars again eventually.
"You never know, we might see bench seats re-emerge someday, possibly in very small cars like the EN-V urban mobility concept vehicle, in which the feeling of open space may be very desirable," says Clay Dean, GM Director of Design.