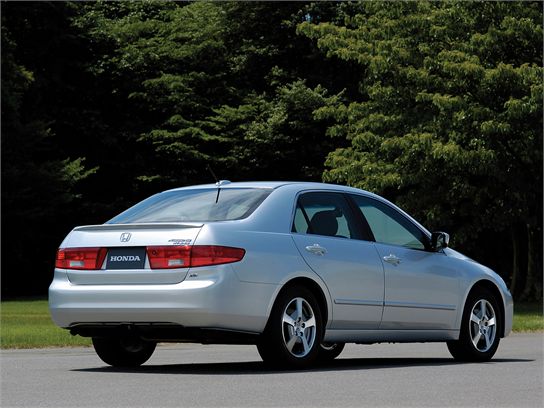 Purchasing a used vehicle without knowing its history is a gamble that you cannot afford to lose. The good news is that the Vehicle Identification Number (VIN) can help lessen the risk factor of buying a used vehicle by providing missing and any pertinent information about its history. For example, a vehicle title is marked as a "salvage vehicle" in most states if it was written off as a total loss due to flooding, fire, theft, wreck or other catastrophic event. But unscrupulous opportunists have learned that by transferring the title to another state, that information is often lost or purposely omitted in the shuffle of paperwork between agencies.
VIN is a 17-digit serial number usually found on the dashboard of the driver's side or on the driver's side door post. These digits can be broken down to identify the year, make, model, body style, engine size, restraint system and place of manufacture. The VIN also can be used to look up historical information, such as whether the vehicle has been flooded, junked, stolen or had its odometer rolled back. Carfax Lemon Check is one resource for obtaining this information.

You can also find a VIN on several major parts of the vehicle, oftentimes the doors, trunk, hood, engine or main panels. Take a walk around the vehicle and compare all VIN's. If there are any VIN discrepancies, walk away from this situation, as this vehicle has a dicey history. Also avoid a vehicle with a missing or filed down VIN. There are plenty of vehicles on the market with a clean history; rest assured that you will find one if this vehicle's history is questionable.

If the seller of the vehicle has a recent VIN report for the vehicle, ask for a copy. If not, get your own from Autocheck. A VIN report is the best way to ensure that the vehicle's history is what the seller says it is. If the report doesn't match what the seller is telling you, or if you discover the vehicle has a salvage title or other major problem in its past, walk away. Remember, you are still responsible for checking all VIN's on the vehicle to ensure that they match each other and the VIN listed on the report.

Before going into negotiations, review the VIN report thoroughly. You are your best purchasing advocate and inspecting a vehicle thoroughly is your guarantee for making a sound purchase.
By Staff Photo credit: Automaker