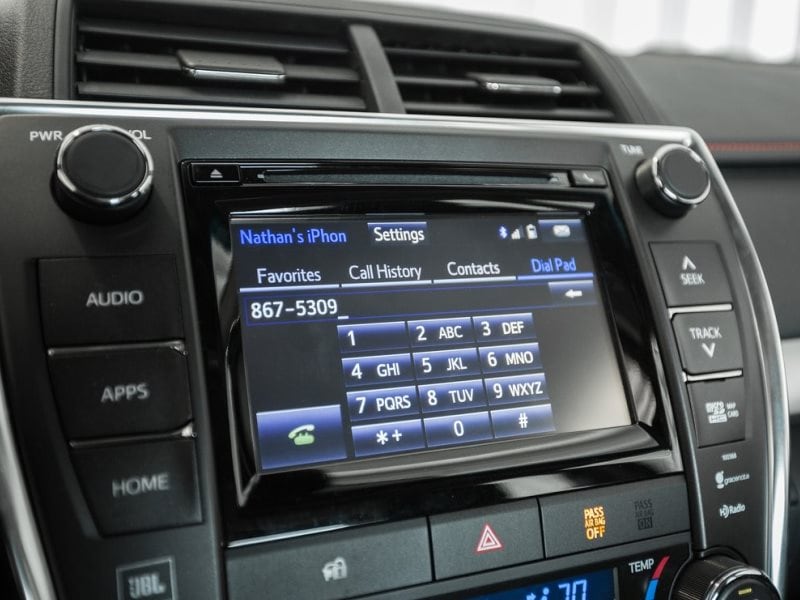 Most manufacturers are now incorporating smartphone applications into infotainment systems. A number are also turning their cars into dedicated WiFi hotspots. However, many of the more forward looking companies feel the expense is superfluous, beccause phones already have this capability built into them. Similarly, a number of the more youth-oriented makers have started eliminating navigation systems because phones have those already too. With Bluetooth connectivity pretty much a standard item across the board these days, smartphones are communicating directly with cars. Leveraging this, builders have come up with smartphone-based apps to provide owners with information about the cars, enable remote starting, and even helping find the car if it is lost in a parking lot. With that said, here's a selection of "cheap" cars with remote apps for the 2016 model year priced under $25,000.
Chevrolet Sonic/Spark/Malibu – My Link
GM's MyLink touchscreen interface with voice activation support features such as Siri EyesFree for iPhone users, as well as navigation via the affordable BringGo app (though frankly, tech savvy Sonic buyers will likely rely upon the nav app in their phones and transmit instructions into the audio system over Bluetooth). MyLink also brings Pandora, TuneIn and Stitcher. WiFi is there too, using AT&T's 4G LTE. Further, the system supports Siri Eyes Free so iPhone users can call up various functions of the smartphone at the touch of a button and issuing verbal commands. It even supports text messaging. This along with GM's OnStar makes these cars three of the most connected cars on the road. OnStar provides remote diagnostics, turn-by-turn navigation, stolen vehicle recovery, accidental lockout and mechanical difficulty assistance, as well as emergency services notification in the event of an airbag deployment. Spark pricing starts at $12,270, Sonic starts at $14,345, Cruze starts at $16,170, Trax starts at $20,120, and Malibu starts at $22,500.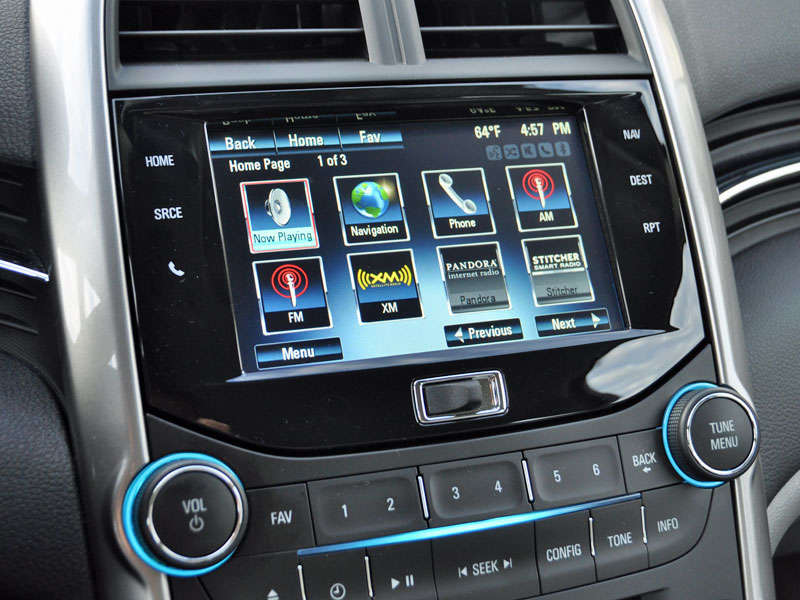 Fiat 500L - UConnect
More than just a cute face and a fun drive, the Fiat 500L hosts a broad variety of connectivity features making it one of the best cheap cars with remote apps for 2016. A product of the Fiat Chrysler conglomerate, the Fiat leverages the driver's Bluetooth paired smartphone to provide a host of services through the Uconnect Access Application. The system's Vehicle Finder can be used to locate the 500L in a crowded parking lot by pinpointing the Fiat's location on your smartphone's map and providing directions to the car. The Send Destination to Vehicle function lets you search for locations and points of interest on your phone, then send those locations to the 500L's touchscreen so you can get distance estimates and route maps. You can also use it to start the Fiat remotely (with the automatic transmission), as well as lock or unlock it. Fiat 500L pricing starts at $19,495.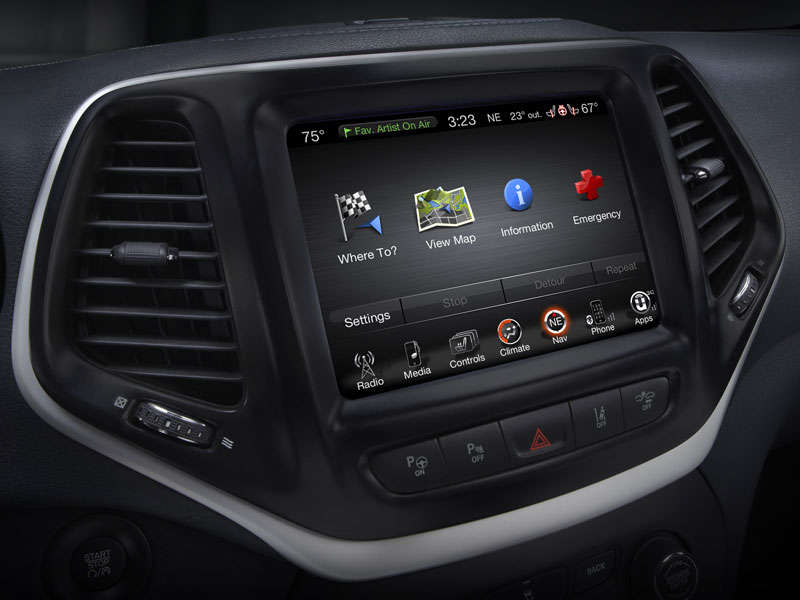 Ford Escape/Fiesta/Focus – Sync 3
Marking Escape, Fiesta, and Focus as three of the market's cheap cars with remote apps for 2016, Ford's Sync 3 system also leverages smartphones to offer a broad suite of connected services. Just as with the previous versions of Ford Sync, you can use voice control to make phone calls, choose your entertainment selections, and access applications. In the event of an accident triggering an airbag deployment or a similar emergency, the system calls 911 for emergency assistance. You can also interact with applications using voice commands. For example, if you like a song Pandora is playing, say the words "Thumbs up." and it will be noted within the application. You can also tell it to find your saved stations, skip a song, or play a different track. Siri Eyes Free provides verbal control of iPhones, and the Sync3 system gets updates over WiFi (using your smartphone) when they are issued. Escape pricing starts at $23,950, Focus pricing starts at $17,225, and Fiesta pricing starts at $24,580.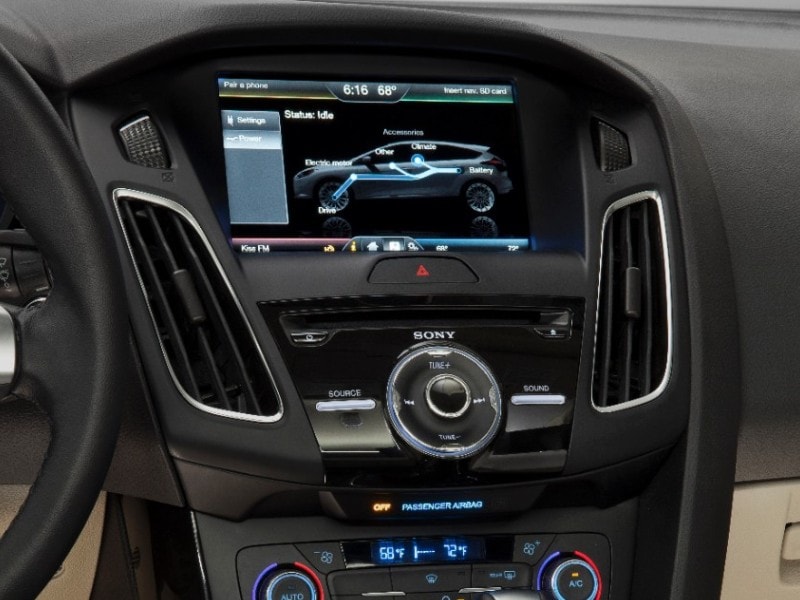 Honda Accord/CR-V/Fit/HR-V – Honda Link
Among the Honda models numbered among cheap cars with remote apps for 2016; Civic, CR-V, HR-V and Fit use the HondaLink phone app. This provides users with ready access to many convenient services—including location searches, local weather forecasts, text messaging, Honda's Maintenance Minder alerts, service scheduling by phone, and access to the vehicle's Owners Guide. Further, HondaLink Assist can help request emergency assistance. Using this functionality, when a compatible phone is paired through the Bluetooth HandsFreeLink (and has a cell signal), it will phone home whenever an airbag deployment sensor is triggered. In other words, HondaLink Assist will automatically attempt to notify an operator, report the car's current location, and allow people in the car to speak directly to the operator. The operator can then contact emergency services if needed. Fit pricing starts at $15,790, HR-V starts at $19,115, Accord starts at $22,105, and CR-V starts at $23,595.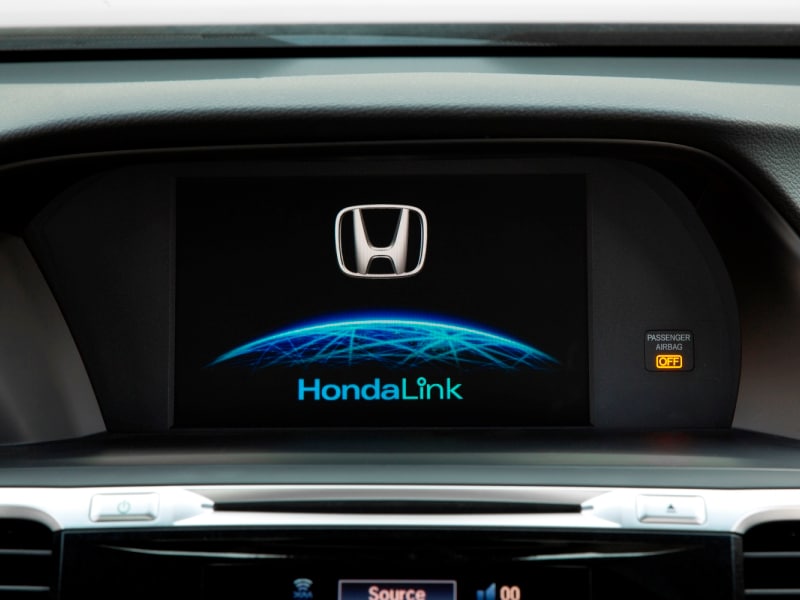 Hyundai Elantra/Veloster/Sonata – Blue Link
Setting Hyundai models up to reside on this list of the best cheap cars with remote apps for 2016, the marque's Blue Link telematics system leverages the WiFi capability of a Bluetooth-paired smartphone to provide a broad variety of connected car services. While Blue Link doesn't serve as a dedicated WiFi hotspot per se, it does allow users to employ the Internet to perform Google Destination Search, remote start (with an automatic transmission), enhanced roadside assistance, stolen vehicle recovery, preconditioning of the car's interior temperature, and location of the car in a parking lot. Blue Link also provides vehicle maintenance information; schedules maintenance services, and is wholly compatible with the Apple Watch. Blue Link can also permit law enforcement officials to take control of a connected car if it is stolen. The system can slow and stop the car so police can recover it. Elantra starts at $17,250, Veloster starts at $18,000, and Sonata starts at $21,750.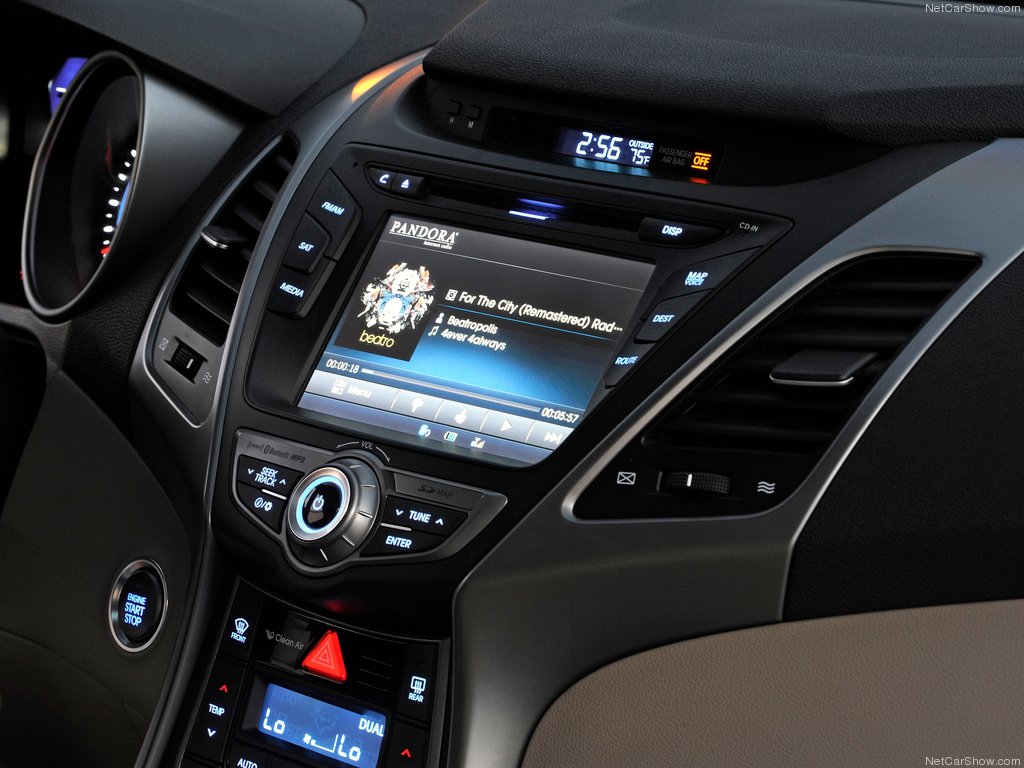 Kia Forte/Optima/Sportage/Rio/Sorento/Soul - UVO
When any mention is made of a list of the best cheap cars with remote apps for 2016, you can be sure Kia is going to come up. Kia's UVO eServices telematics suite provides voice activated navigation, roadside assistance, and interaction with your music collection on a compatible digital music player. It also keeps track of the amount of time left on your parking meter—in addition to where you parked your Kia in the first place. Further, UVO offers a function Kia calls 911 Connect. Like other similar systems, 911 Connect places a call for emergency assistance should it detect the deployment of an airbag in a connected car. It also transmits the location of the vehicle. Uvo also has a feature called My POIs. With it, you find places you'd like to visit on Google Maps the UVO eServices app, and send them to the UVO system in your Kia for future routing. Rio pricing starts at $14,165, Soul starts at $15,690, Forte starts at $15,990, Sportage starts at $22,150, Optima starts at $21,480, and Sorento starts at $24,990.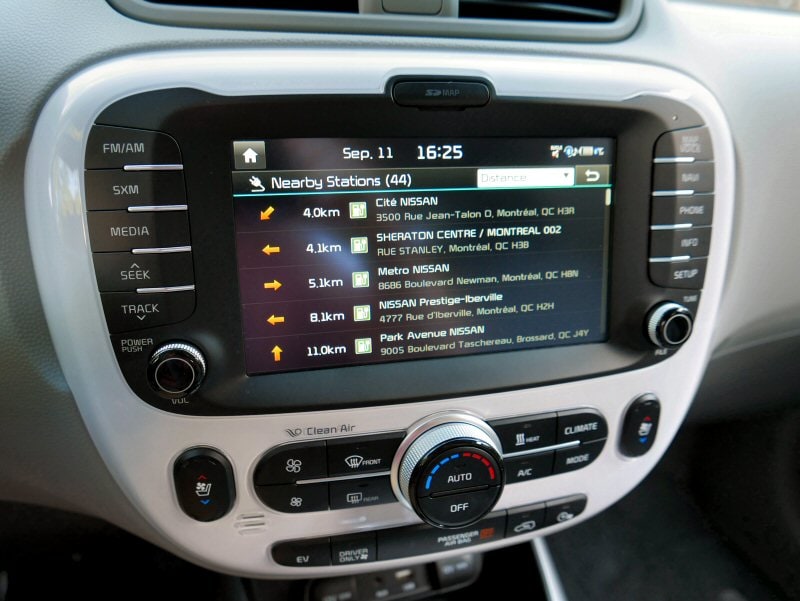 Photo by Benjamin Hunting
Mazda3/Mazda6/Mazda CX-5/Miata - MyMazda
Mazda also leverages smartphones to provide owners with useful WiFi enabled features. The MyMazda App keeps track of maintenance schedules, provides access to the car's service history, informs owners of offers and promotions, recall information, roadside assistance, dealer locations, and parked car location. It is also configured to interface with the Mazda Connect function, which also provides smartphone interactivity for a host of applications and other functions. These include Internet radio and a host of location based services. Mazda3 starts at $16,495, Mazda6 starts at $21,495, CX-5 starts at $21,795, an Miata starts at $24,915.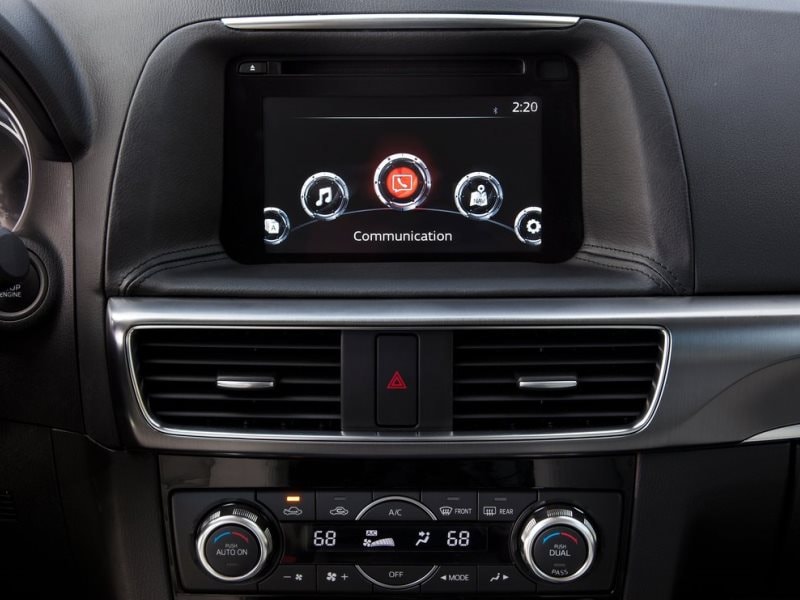 Scion FR-S/iA/iM/tC/xB - BeSpoke
The remote app solution landing Scion's models on this list of cheap cars with remote apps is called BeSpoke. Key features include navigation with turn-by-turn instructions and voice input for addresses. It also supports voice-activated media and telephone commands. Further, BeSpoke delivers personalized music channels and social media updates, plus location-based services for restaurants, coffee houses, hotels, and weather information. While the Scion models won't help your smartphone get out to the Internet, they will support its ability to serve as a hotspot while providing a number of in-car services. So, in a roundabout way, this does rate Scion's models a spot on the roster of cheap cars with WiFi capability. Scion iA pricing starts at $15,700, xB starts at $17,120, iM starts at $18,460, tC starts at $19,385, and FR-S starts at $23,305.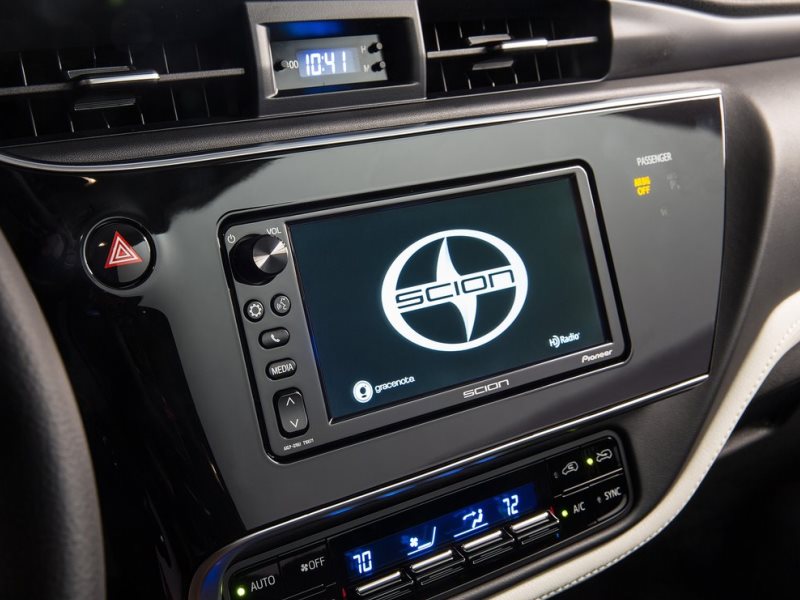 Toyota Camry/Corolla/Prius /Prius C/RAV4/Yaris - Entune
The Entune audio system is Toyota's infotainment system hosting the marques suite of remote apps. Entune features a 6.1-inch touchscreen interface, voice controls, Bluetooth, satellite radio and the Scout GPS link, which displays smartphone navigation on the touchscreen. If you're an iPhone person, you can also take advantage of the Siri Eyes Free voice control system offered by the Entune system. Toyota's Entune App Suite offers access to Slacker Radio, iHeartRadio, MovieTickets.com, Open Table, Pandora, Yelp, destination search, and Facebook places. The data services include stock information, weather forecasts, traffic reports, and fuel price information. Yaris pricing starts at $14,845, Corolla starts at $17,230, Prius starts at $24,200, Prius C starts at $19,540, Camry starts at $23,070, and RAV4 starts at $23,680.