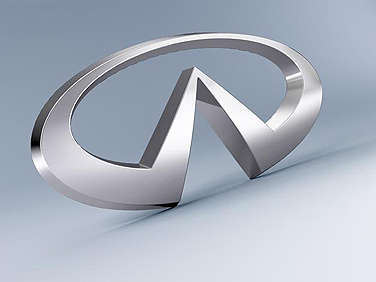 Nissan's VQ35 engine has been quite popular over the years in many Nissan and Infiniti models, but the 3.5-liter V-6 is one step closer to being fully replaced by the more powerful 3.7-liter V-6 after Infiniti announced that it would use this engine in the 2013 Infiniti EX37 and 2013 Infiniti FX37 in North America. Both of these luxury crossovers have been offered in Europe since 2008, but now . The Infiniti M35h and Infiniti JX35 will continue to use the smaller V-6.
2013 Infiniti EX37
Having been around since 2008 with relatively few changes, the Infiniti EX finally gets some attention with its new engine and model designation. Replacing the previous Infiniti EX35, the 2013 Infiniti EX37 is powered by a 3.7-liter V-6 rated at 325 horsepower which compares to the 2012 EX35's 297 hp. Infiniti has not announced a torque rating for the EX37, but it should be right around 270 lb-ft based on the same engine being used in the Infiniti M37. The 2013 Infiniti EX37 will still be offered in both rear-wheel drive and all-wheel drive layout, and while model prices have yet to be announced, it goes on sale in August.
2012 Infiniti EX shown here
2013 Infiniti FX
In addition to getting the same new engine as the smaller EX37, the 2013 Infiniti FX37 also gets some other notable changes for the new model year. Following up a more aggressive styling that came with a design update in 2012, the 2013 Infiniti FX37 will also add a new Limited Edition version that is only available on all-wheel drive models and comes only in Moonlight White with a Graphite interior. Iridium Blue, the exterior color for the 2012 FX Limited Edition, will now be offered on all FX models (except the 2013 Limited Edition). The 2013 Infiniti FX37 AWD Limited Edition includes dark-finished 21-inch wheels, dark-tinted headlights and roof rails, aluminum pedal accents and a standard navigation system.
Another key addition to the FX for 2013 is Infiniti's Moving Object Detection system which is able to detect moving objects (such as pedestrians) in the rear view camera when backing up and warn the driver with an audible and visual alert. Other changes to the 2013 FX include two new exterior colors: Liquid Platinum and Graphite Shadow. The 390-horsepower Infiniti FX50 AWD is still available, but pricing for the 2013 Infiniti FX will likely be announced in coming weeks ahead of its July launch.
2012 Infiniti FX Limited Edition shown here