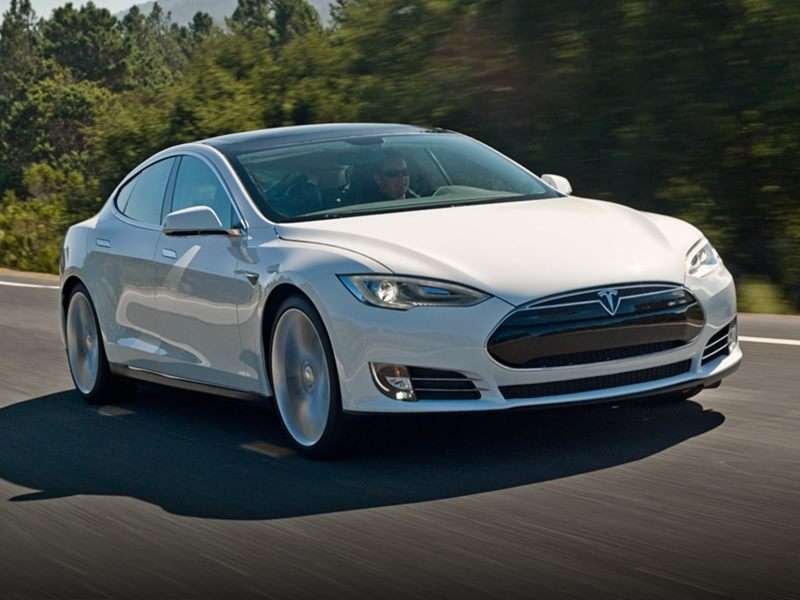 It's been a tough couple of weeks for the Tesla Model S. Earlier this year, especially after acing its government crash tests, the premium EV seemed to have finally quieted most naysayers; but a report in September about "unintended acceleration" was recently followed by a high-profile vehicle fire in the state of Washington, and they do have something in common: There's no resolution in sight for either, at least not from currently furloughed folks at the National Highway Traffic Safety Administration (NHTSA).
Tesla CEO Elon Musk, of course, remains on the job and recently took to the blogosphere to address the latest issue.
What seems to have happened is that a Tesla Model S hit some road debris on a Washington highway, damaging one of the car's 16 battery modules and leading to a fairly spectacular fire. Now, as mentioned, NHTSA won't be able to investigate the matter until the government is again open for business, but Musk pointed out in his blog that:
The owner was able to follow the instructions from the car's alert system, get the car off the highway and parked, and then exit the vehicle without being hurt.
Initially, the fire itself was "contained to the front section of the car by internal firewalls," while vents integrated into the battery pack "directed the flames down towards the road and away from the vehicle."
"At no point did the fire enter passenger compartment," according to Musk.
After consulting numbers from the National Fire Protection Association and Department of Transportation, Tesla's CEO notes that: "you are 5 times more likely to experience a fire in a conventional gasoline car than a Tesla!"
As for that video of the Tesla Model S engulfed in flames, the implication is that when the first responders punched further holes in the battery's protective sheathing—to reach the source of the fire—it was those new holes that caused the problem by allowing the flames to "vent upwards into the front trunk section" of the car.
The bottom line from Musk: "For consumers concerned about fire risk, there should be absolutely zero doubt that it is safer to power a car with a battery than a large tank of highly flammable liquid."