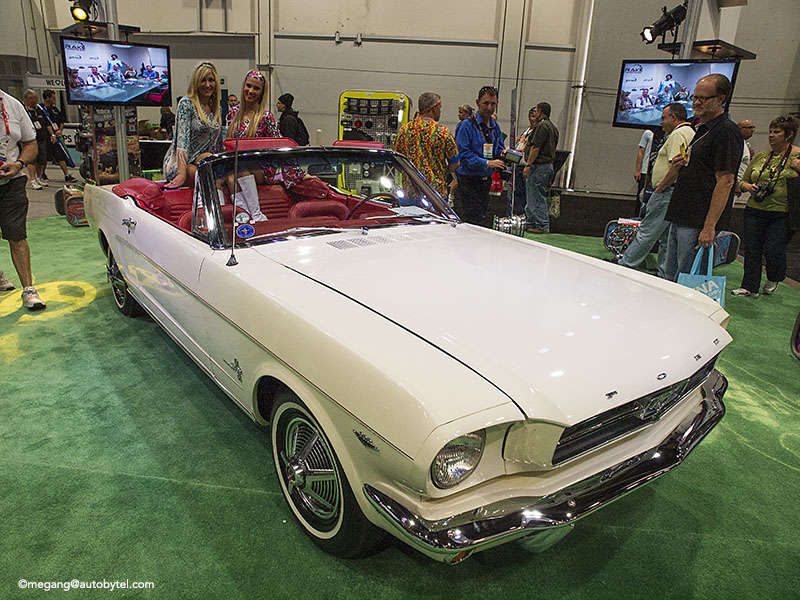 This year, the 50th Anniversary of the Ford Mustang is being celebrated. At the 2013 SEMA, the Ford Mustang was also awarded the Hottest Car at the show. The iconic pony car, now in its fifth generation, was well represented at SEMA, so let's take a look at some of the unique and powerful customizations on display at the show.
Photo: Megan Green
The Ford booth was chock full of performance Mustangs. California-based Bojix Design painted this 2014 Mustang GT bright orange with white and black accents, adding a 3dCarbon body and 22-inch wheels.
Photo: Megan Green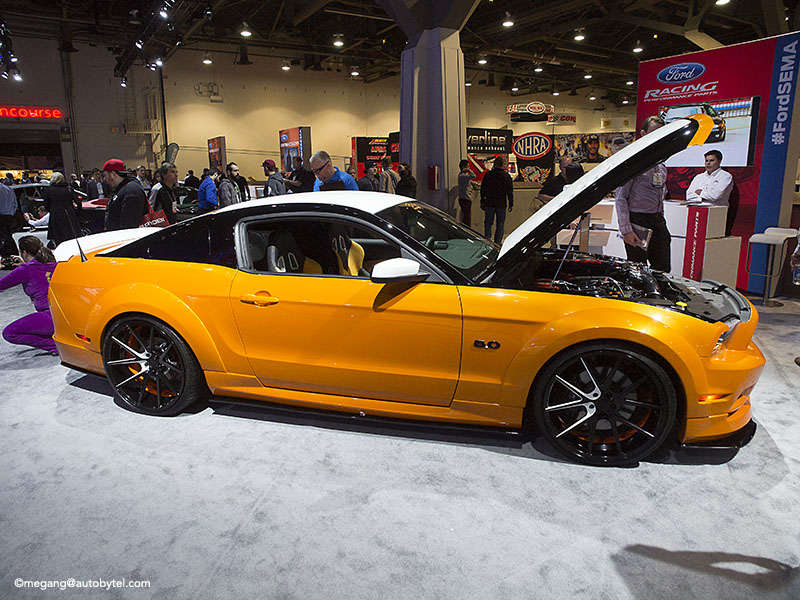 Classic Design Concepts' "Bad Penny" has a Ford Racing Supercharger under the hood and 20-inch Forgiato super concave wheels. A rich shiny black with copper accents, the inside features leather-wrapped racing seats.
Photo: Megan Green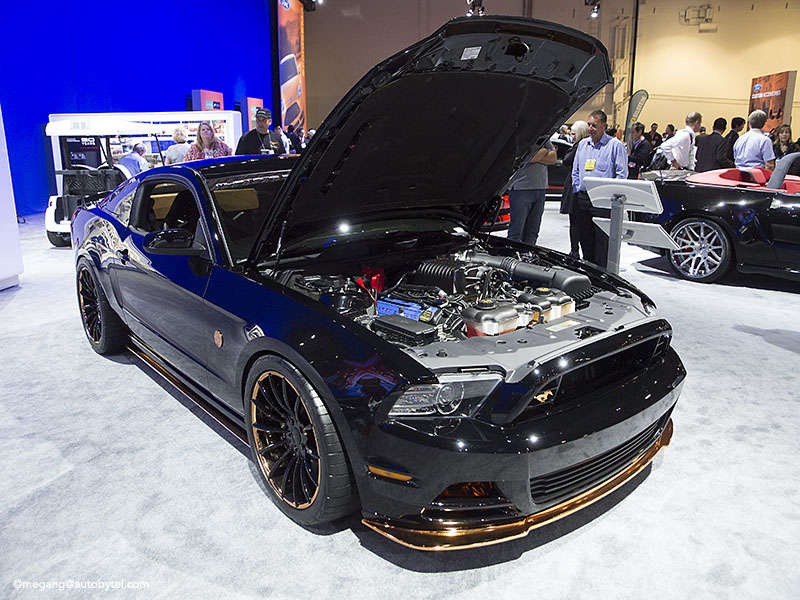 This bright red 2014 Mustang GT with a black stripe has Vicenza wheels and NT05 Max Performance Nitto Tires.
Photo: Megan Green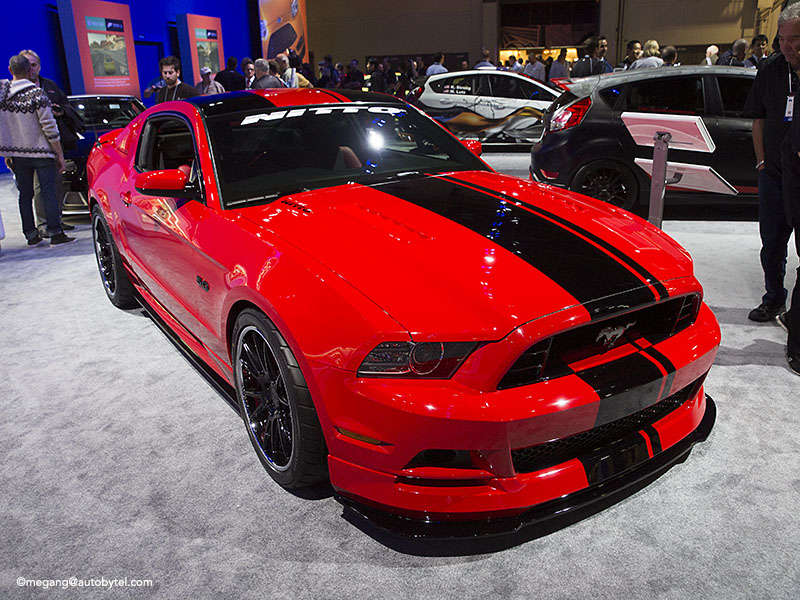 Hollywood Hot Rods created a a brushed aluminum lift-off top for the 2014 Mustang GT convertible while lowering the roof line - then added their aluminum mesh grille, front splitter and wing assembly.
Photo: Megan Green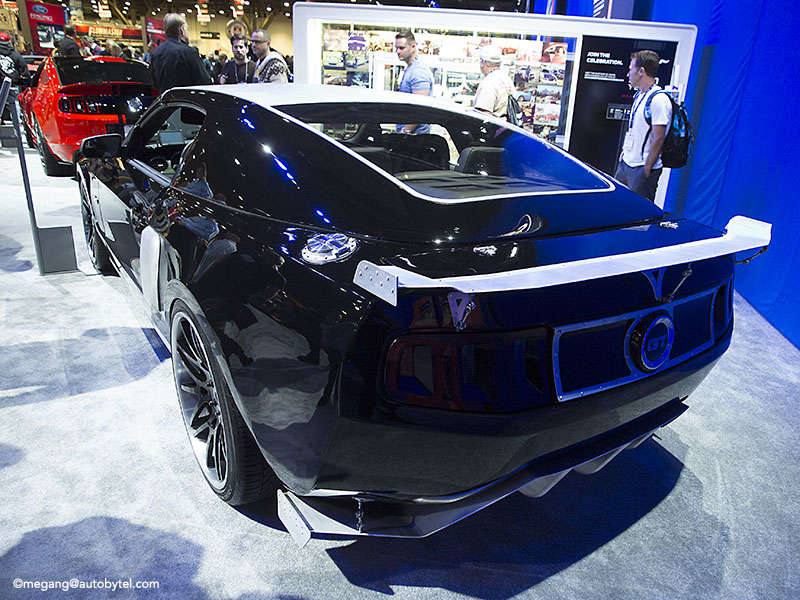 We're not sure how much horsepower is underneath the hood of the Mustang golf cart, but chances are, you'd leave all of the other golfers to eat sand trap dust on the way to 18th hole.
Photo: Megan Green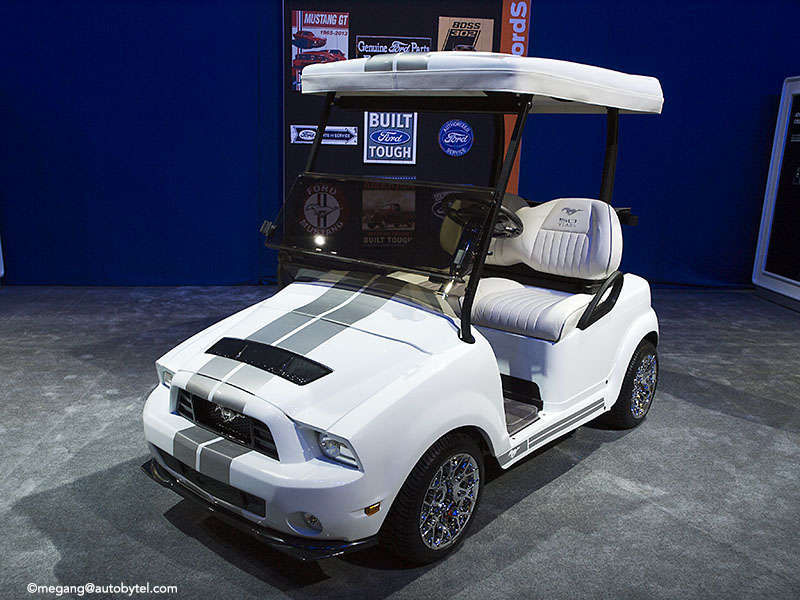 Ryan Tuerck did some burnouts for the crowd for Ford Out Front at SEMA 2013. The bright green 2014 Mustang RTR Spec 2 that he's driving is RTR inside an out; shift knobs, badging, floor mats, and a numbered serial plate autographed by Vaughn Gittin Jr., and RTR front and rear sway bars, rear chassis support and exhaust system.
Photo: Megan Green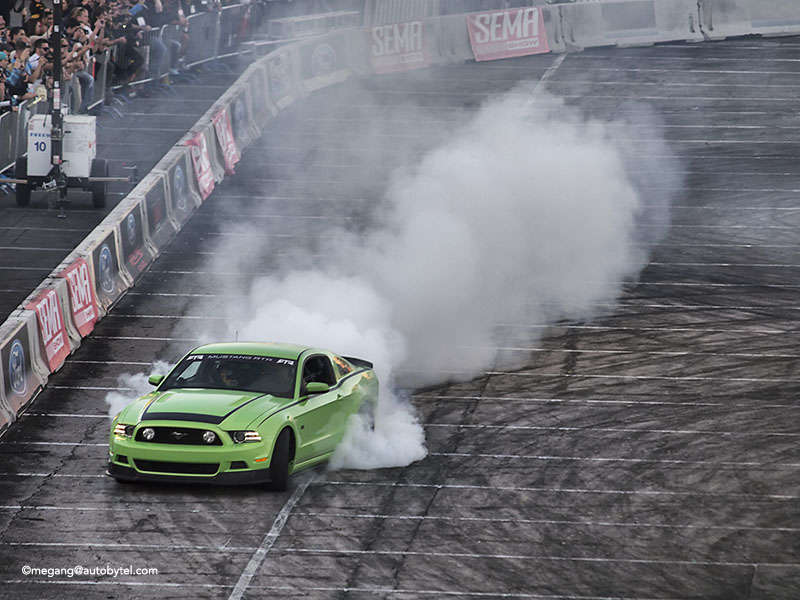 Vaughn Gittin Jr. shows the crowd how drifting is done in his Monster Energy Ford Racing Mustang. Driving an RTR Ford Mustang in Formula Drift competition since 2010, he won second place overall in the 2012 Formula Drift Series.
Photo: Megan Green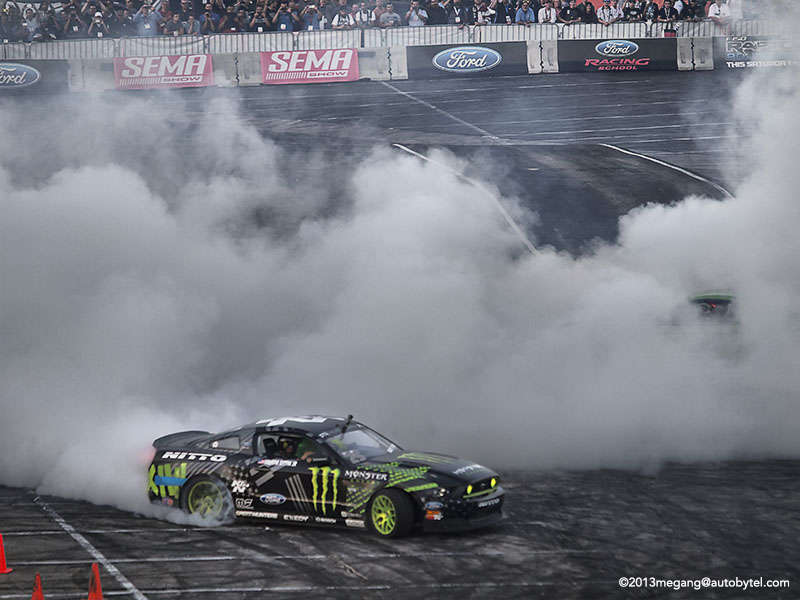 Outside of the Ford booth and sponsored events was a '66 Mustang. Powered by an LTR racing engine, this Mustang came to SEMA from California.
Photo: Megan Green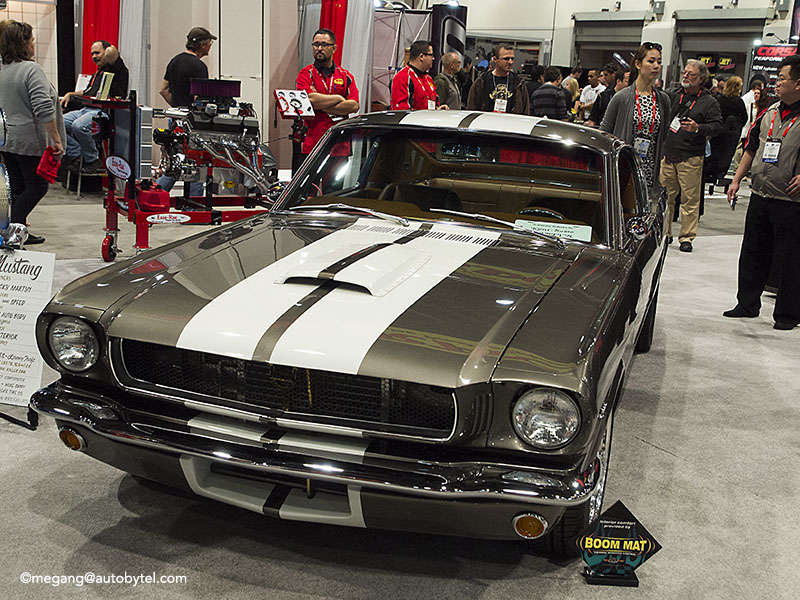 Drake Automotive Group was celebrating the 50 years of the Mustang in 60's style. The completely restored 1964 1/2 Mustang Convertible was the centerpiece of their display, and will eventually be auctioned off by Barrett Jackson to benefit the National Down Syndrome Society.
Photo: Megan Green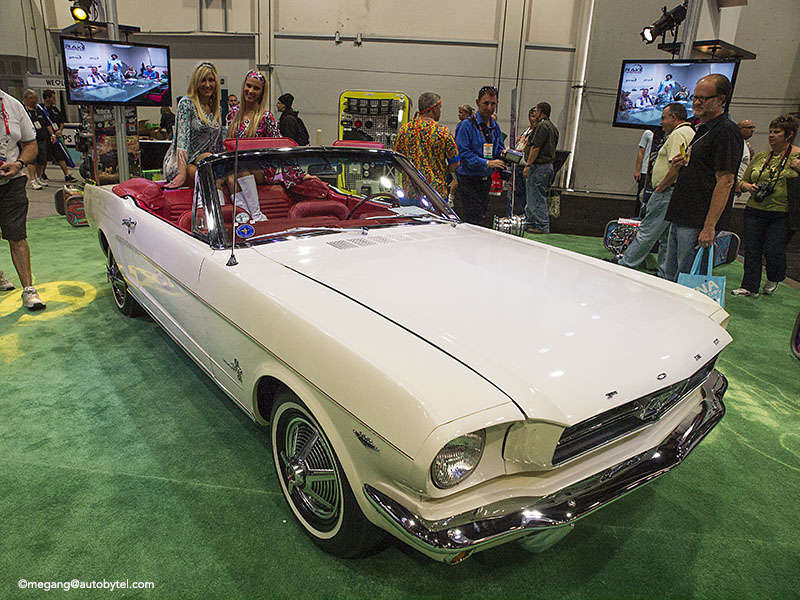 Drag Racing Against Gangs and Graffiti - the Oxnard Police Department's customized 2006 Mustang GT is part of a youth program to involve teens in motorsports.
Photo: Megan Green