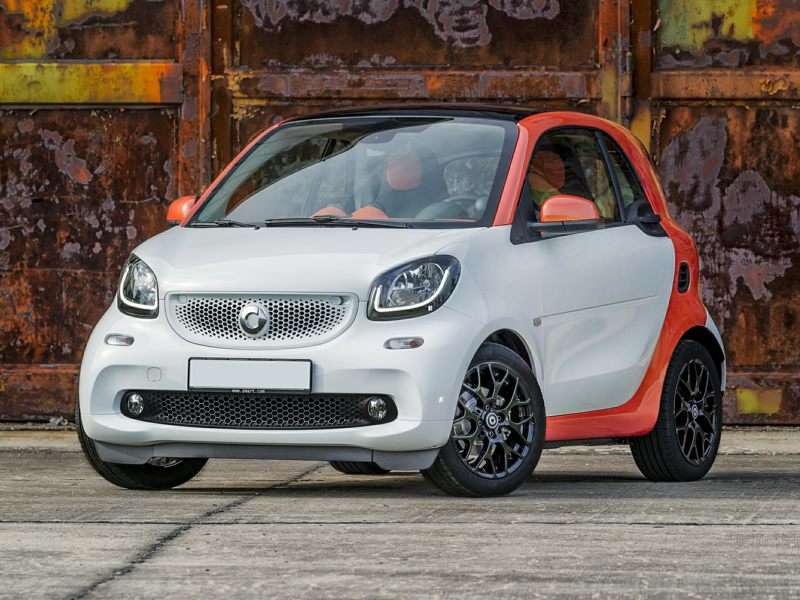 2016 smart fortwo ・ Photo by smart
As we once observed, driving in San Francisco is all about going around obstacles. The streets of San Francisco (you had to know it was coming) are literally an obstacle course of double-parked cars, delivery vans, construction zones, potholes, protesters, slack-jawed tourists, and what-have-you. Further, parking spaces can be tight, as well as few and far between. You never know when you're going to have to pop an impromptu U to get one. This is when cars with a small turning radius shine. A car's turning radius is the tightest circle it can make with the steering wheel turned full to one side or the other. If you're doing a lot of miles in urban environments, you may well find your next ride on this list of 2016 cars with a small turning radius.
2016 smart fortwo – 22.8 Feet
The newly redesigned 2016 smart fortwo hatchback has the smallest turning circle of any car you can buy in the States for 2016. Big surprise there, right? What's truly remarkable is that smart's engineering team actually managed to reduce it from the previous version of the car, even though the new car is wider. When it comes to 2016 cars with a small turning radius, the smart fortwo is the champion. Pricing starts at $14,650.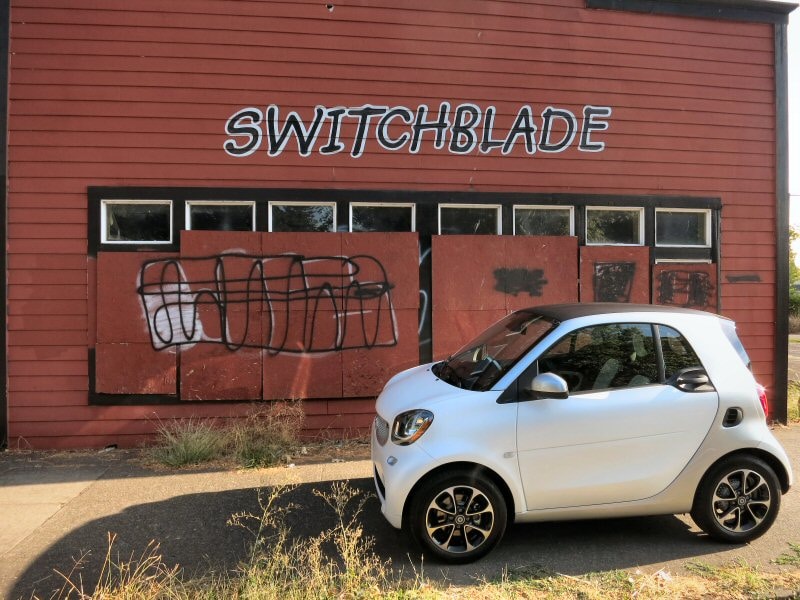 2015 Mitsubishi Mirage – 30.2 Feet
Perhaps it's a testament to just how small the smart's turning circle is, when the second-place car on this list comes in more than seven feet larger. Of course, "larger" is a relative term, as the Mitsubishi Mirage's 30.2-foot circle marks it as one seriously easy car to handle in city driving. Happily, the 2015 Mitsubishi Mirage is also one of the most affordable new cars for 2016. Pricing starts at $12,995.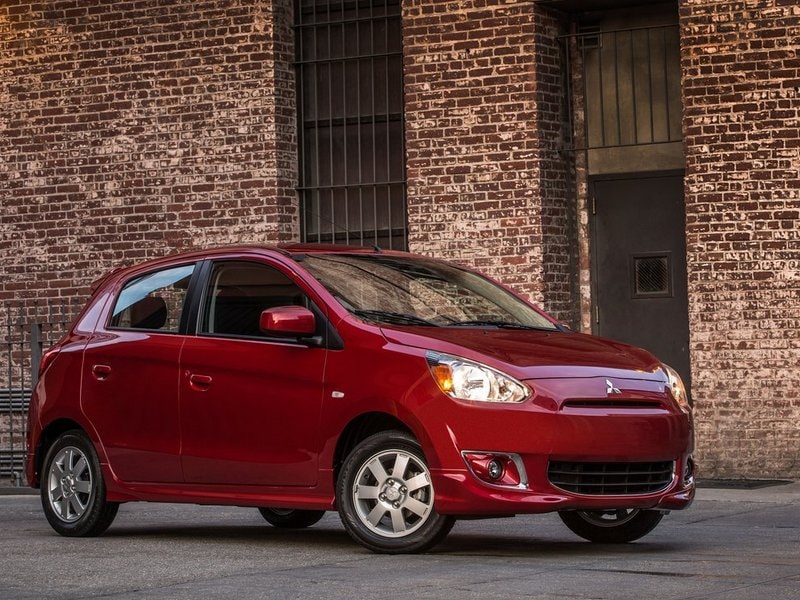 2016 FIAT 500 – 30.6 Feet
This is a list on which small cars are going to rule big time, so quite naturally the diminutive FIAT 500 ranks highly (or is it lowly?) on this list of 2016 cars with the tightest turning radius. The basic 2016 FIAT 500 hatchback is the champion in the FIAT family in this regard, although its electrified 500e sibling follows it closely, with a turning radius of 31.3 feet. FIAT 500 pricing starts at $16,845; 500e pricing starts at $31,800.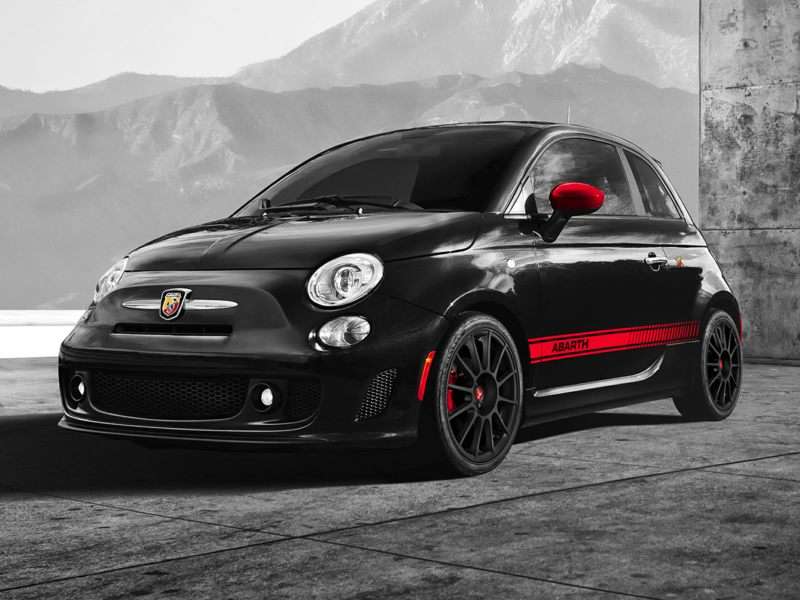 2016 Mazda MX-5 Miata – 30.8 Feet
You'd think sports cars would rule this list, but while a tight turning circle is one aspect of a car's agility, it isn't always necessarily transferrable to outstanding handling. On the other hand, in the case of the new 2016 Mazda Miata, you can have both terrific handling and a tight circumference when making U-turns. Which, of course, gives us yet another reason to rave about the amazing new 2016 MX-5. Pricing starts at $24,915.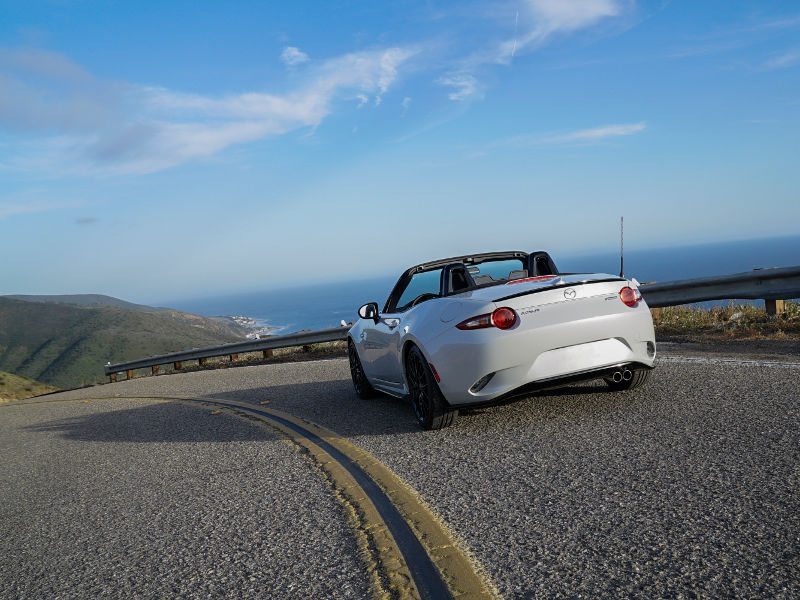 Photo by Mazda USA
2016 Mitsubishi i-MiEV – 30.8 Feet
Here's a line we'll bet you're surprised to read. The 2016 Mitsubishi i-MiEV is every bit the equal of the 2016 Mazda Miata. Well, in terms of its turning circle, at least. In other areas, the most affordable electric car offered here in the States is considerably challenged. But if you're looking for an EV at a really good price with an exceptionally tight turning circle, the Mitsubishi i-MiEV is the champion on both of those fronts. Pricing starts at $22,995.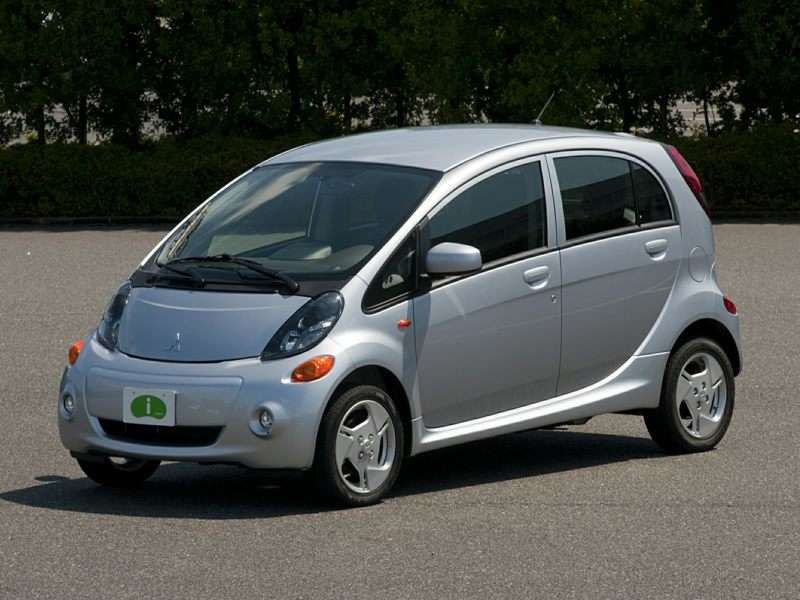 2016 Toyota Yaris – 30.8 Feet
While the Corolla parked in Toyota showrooms often overshadows the funky little Toyota Yaris, the hatchback has a lot of amazing qualities. It's a Toyota, so you know it's well built, reliable, and a good value for the money. It's also a reasonably impressive handler, the backseat will accommodate full-size adults, and Yaris recently got a styling update. Further, Yaris is one of 2016's cars with the smallest turning radius. Pricing starts at $14,845.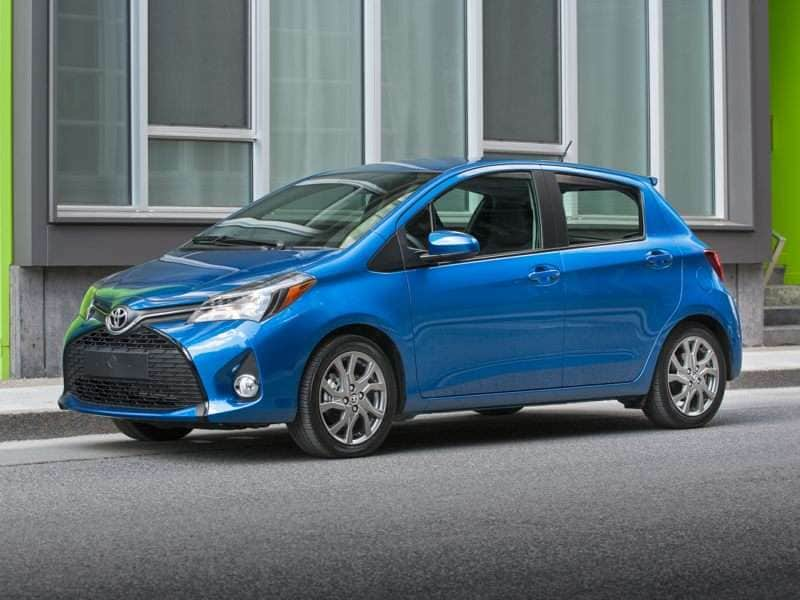 Photo by Toyota
2016 Toyota Prius c – 31.4 Feet
Toyota's most affordable hybrid is also one of 2016's cars with the tightest turning circles. Impressive for this fact alone, the 2016 Toyota Prius c is also one of the few cars offered today claiming a solid 50 miles per gallon fuel economy rating. That's right, with an EPA-estimated 53 mpg in the city and 46 on the highway, the Prius C's overall figure comes in at an even 50 miles per gallon. Pricing starts at $19,450.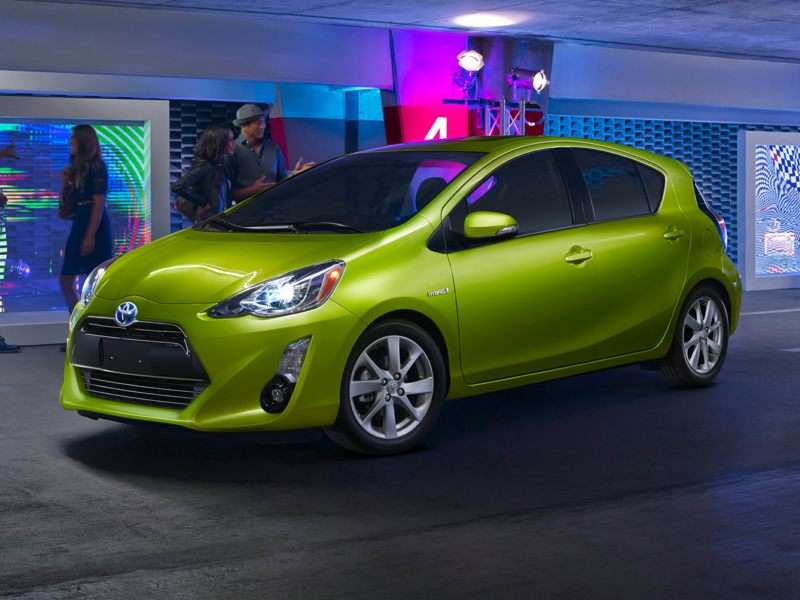 2016 FIAT 500L – 32.3 Feet
While the name may be the same, the cars are most certainly different. That one uppercase letter at the end of its nomenclature actually marks the 2016 FIAT 500L as a completely different animal than the 2016 FIAT 500 hatchback. Think FIAT 500 station wagon, and you'll be well on your way to understanding the FIAT 500L. If you're the sort of person appreciates funky styling, and love being in something different than everybody else, the 2016 FIAT 500L might well be worth a look. Pricing starts at $19,345.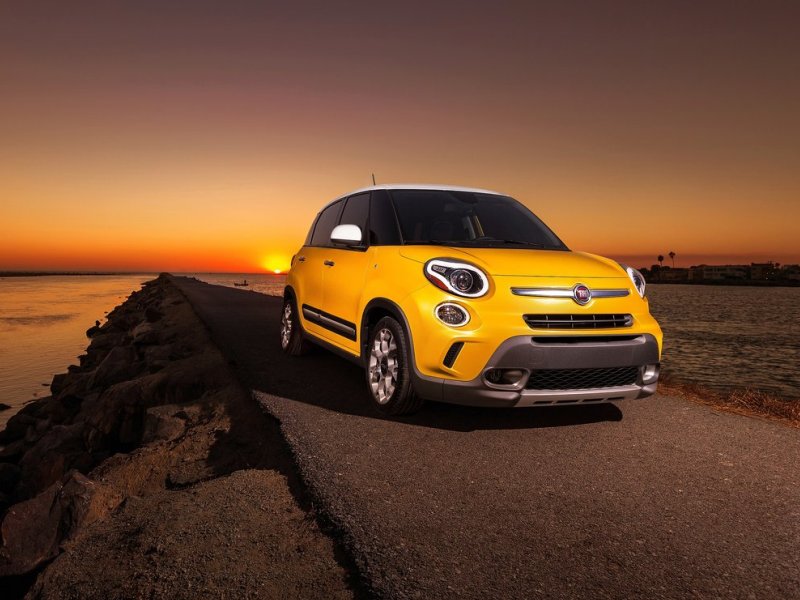 Photo by FCA Media
2016 BMW i3 – 32.4 Feet
BMW's electric sedan made quite a splash when it debuted last year with its distinctive styling, open interior architecture, sustainably sourced components, and remarkably BMW-faithful driving experience. The i3 accelerates quickly, is exceptionally spacious, provides confidence inspiring outward visibility, and offers a range-extending on-board gasoline generator to quell range anxiety. All of this is in addition to being one of the 2016 cars with the smallest turning radius. We ask you, what's not to love? Pricing starts at $42,400.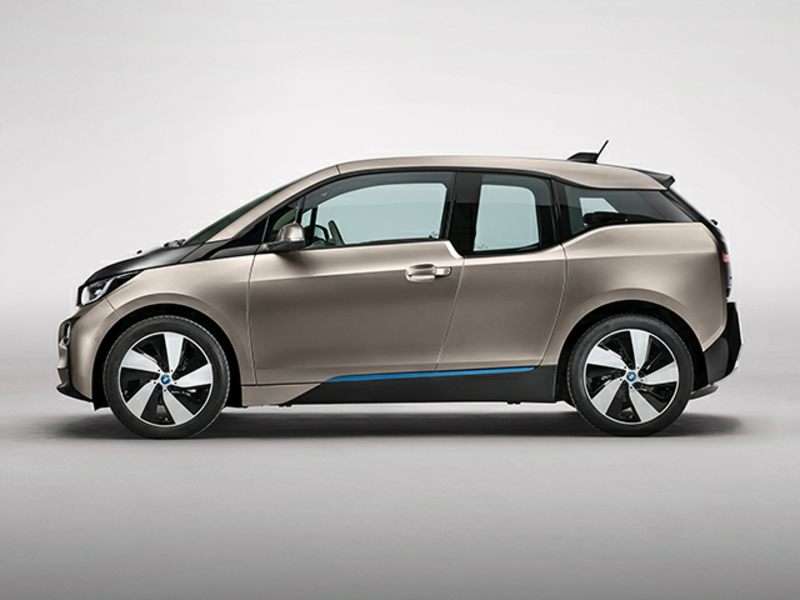 2016 Mitsubishi Lancer – 32.8 Feet
The Mitsubishi Lancer is the first four-door sedan with a trunk on this list of 2016 cars with a small turning radius. Given it ties with a two-seat sports car for the honor of being numbered among these tight turning cars is quite an achievement for the Mitsubishi engineering team. Some of you might be wondering why the Evo variant of the Lancer didn't make the cut. Wider tires, all-wheel drive, and a more aggressive suspension setup brought the Evo in at 38.7 feet. Lancer pricing starts at $17,395.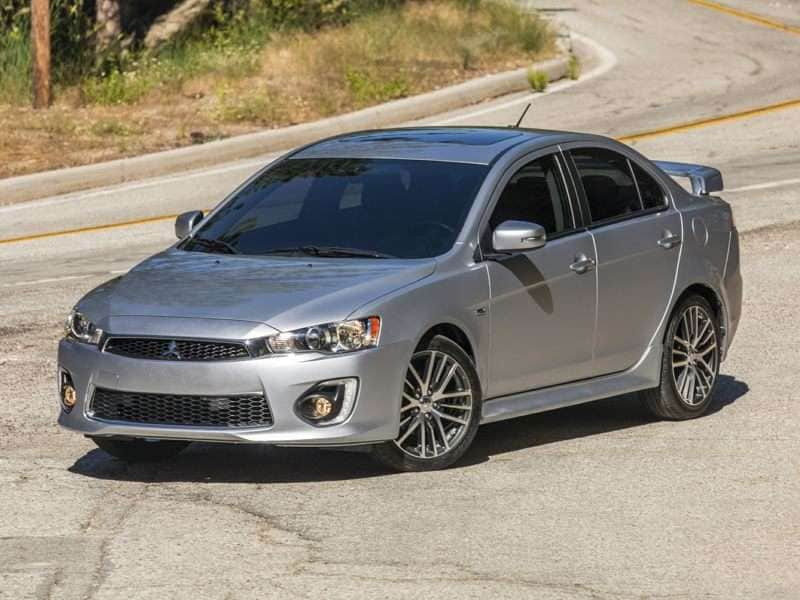 Photo by Mitsubishi Motors North America