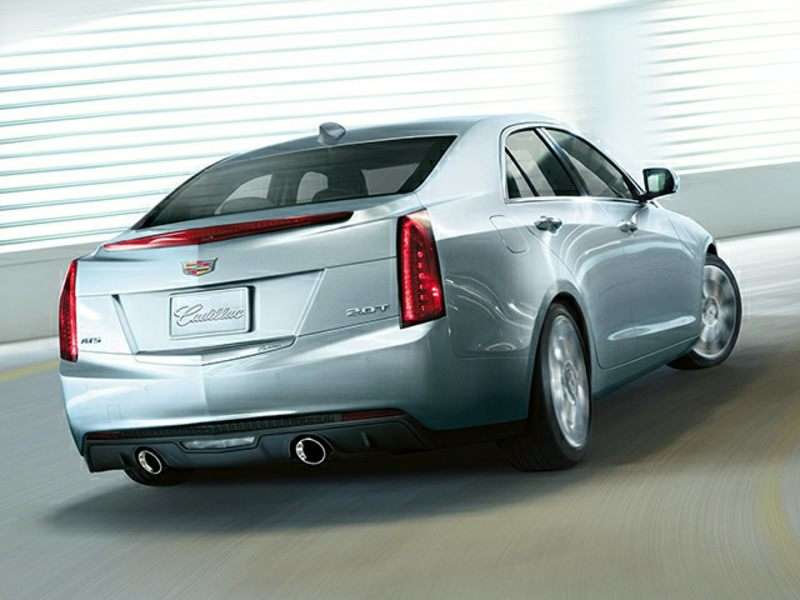 2016 Cadillac ATS ・ Photo by Cadillac Media
If you've shopped for a new smartphone device or plan in the past few years, you've probably heard of 4G LTE. Phone providers claim it's the fastest and most reliable wireless technology available in the United States. Essentially, if you want your car's communications system to function as a smartphone, without relying on your actual smartphone, buying a vehicle equipped for 4G LTE service is the way to go. Thanks to heavy competition in both the wireless technology industry and the auto industry, there's no universal system or standard for those increasingly complex onboard infotainment systems. Some car manufacturers hope their customers won't care if wireless service is a bit behind the times; others hope to gain an edge with data addicts. General Motors is the most prominent supplier of vehicular 4G LTE access, via the company's OnStar communications service. That means most of the cars here will fall under the GM umbrella (where, to be fair, there's enough variety to satisfy most shoppers). And we'll highlight a couple others, as well. The selection might be a bit narrow in 2016, but the 2017 model year should see several more options.
10) 2016 Audi A3
The 2016 Audi A3 is a five-passenger entry-level luxury sedan (also available as a four-seat convertible) that showcases the best of the brand in a reasonably affordable package, and is one of our favorite cars with 4G LTE. The Audi Connect system, one such feature, is optional, but that's how A3 buyers get access to Wi-Fi. Like similar systems, Audi Connect requires a 4G cellular data plan to function (which is like paying a monthly or annual smartphone bill, except for your car). The Audi A3 is currently offered with two engines, a 170-horsepower 1.8-liter turbo four-cylinder, and a 220-horsepower 2.0-liter turbocharged four-cylinder. A six-speed automated manual transmission is included. The 2016 Audi A3 is available with front-wheel drive, but skipping out on the quattro all-wheel drive system is basically missing the entire point of owning an Audi.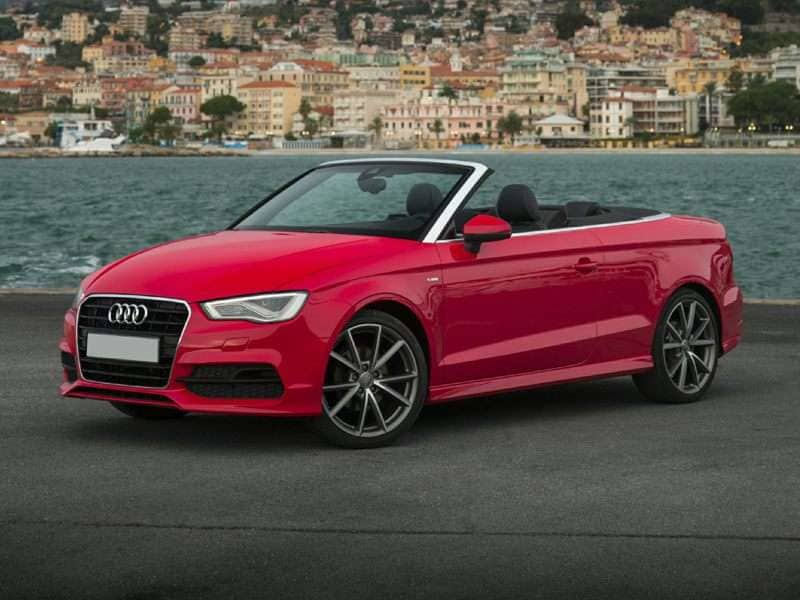 Photo by Audi Media Services
9) 2016 Audi Allroad
Unlike General Motors, which takes advantage of OnStar as a universal feature across the company's lineup, Audi is the first of Volkswagen's brands to get a 4G LTE-equipped communications interface. Volkswagen and Porsche are rumored to get their own versions in the near future, but they aren't quite there yet. Thus, the 2016 Audi allroad is another of the rare non-GM vehicles to offer this feature right now. The Allroad is a premium five-passenger station wagon with SUV-like aspirations. It's got an increased ride height for better ground clearance, rugged aesthetics, generous cargo capacity, and Audi's quattro all-wheel drive system included as a standard feature. The 2016 Audi Allroad keeps the buying process pretty simple, with just one drivetrain, a a turbocharged 2.0-liter four-cylinder that provides 220 horsepower. (2015 model pictured.)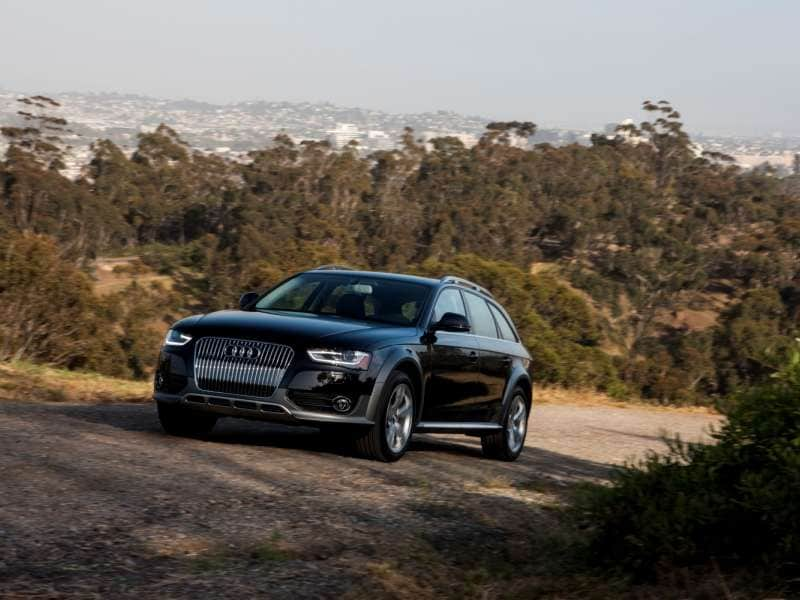 8) 2016 Buick Cascada
The Buick Cascada is a stylish convertible that's all new for the 2016 model year, and as such, has never known a time before 4G LTE. Like the rest of the models we'll be highlighting, the Cascada takes advantage of the latest version of the General's OnStar system for fast, reliable connectivity. The Cascada's good looks come from its European origins, and its (relative) practicality (for a convertible, anyway) comes both from its ability to seat five passengers and from its power folding top, which can open and close in just 17 seconds, and which can operate while the Cascada travels at speeds of up to 30 mph. The 2016 Buick Cascada comes with a turbocharged 1.6-liter four-cylinder engine, paired with a six-speed automatic transmission, good for 200 satisfying horsepower.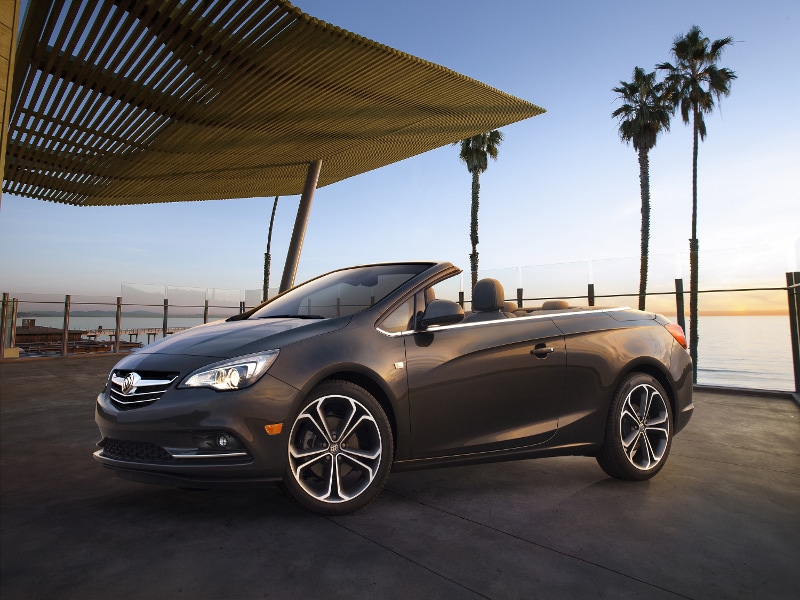 7) 2016 Buick LaCrosse
Another of Buick's OnStar-equipped vehicles, the 2016 LaCrosse is a large entry-level luxury sedan with smart styling and plenty of features on offer. The LaCrosse seats five, and its cabin earns praise for being exceptionally quiet and isolated from road noise. The cabin's also generously proportioned, offering plenty of headroom and leg room, and is finished in upscale materials. The base version of the LaCrosse comes powered by a 3.6-liter V-6 that makes 303 horsepower and 264 lb-ft of torque. A mild hybrid version, known as the LaCrosse eAssist, has a 2.4-liter four-cylinder engine and an electric motor, making a total of 182 horsepower and providing a decent bump in fuel economy. Both versions of the 2016 Buick LaCrosse come with a six-speed automatic transmission, and the regular gas version offers optional all-wheel drive.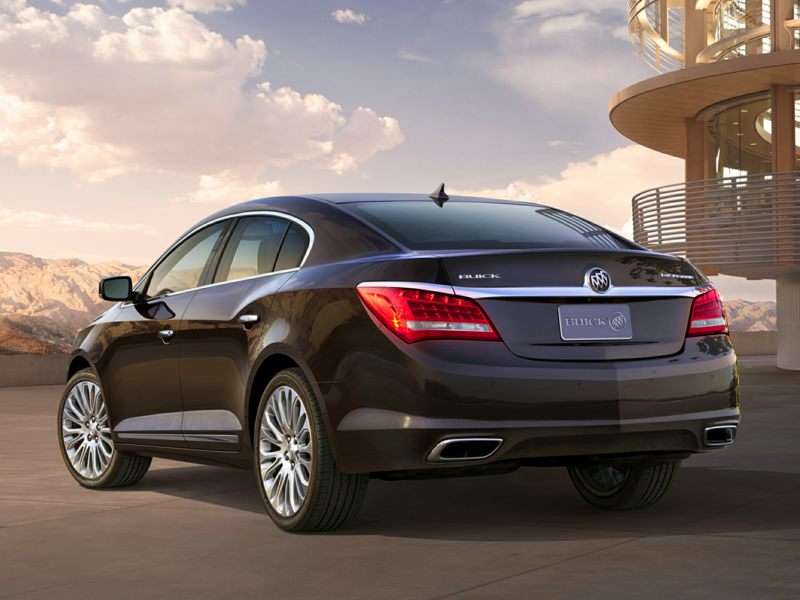 6) 2016 Cadillac ATS
The 2016 Cadillac ATS is one of the more affordable small luxury cars available, and as a General Motors brand, the latest version of OnStar with 4G LTE is one of the vehicle's prime features. Available as both a five-passenger sedan and a four-passenger coupe, the Cadillac ATS offers a variety of body styles. Otherwise, the two versions of the car are similar. Available engine options are a 2.5-liter inline-four that makes 202 horsepower, a turbocharged 2.0-liter inline-four that makes 272 horsepower, and a 3.6-liter V-6 that makes 335 horsepower. Rear-wheel drive is standard and all-wheel drive is available, and while most versions of the 2016 Cadillac ATS feature an eight-speed automatic transmission, buyers of turbo-equipped models can opt for a six-speed manual gearbox instead.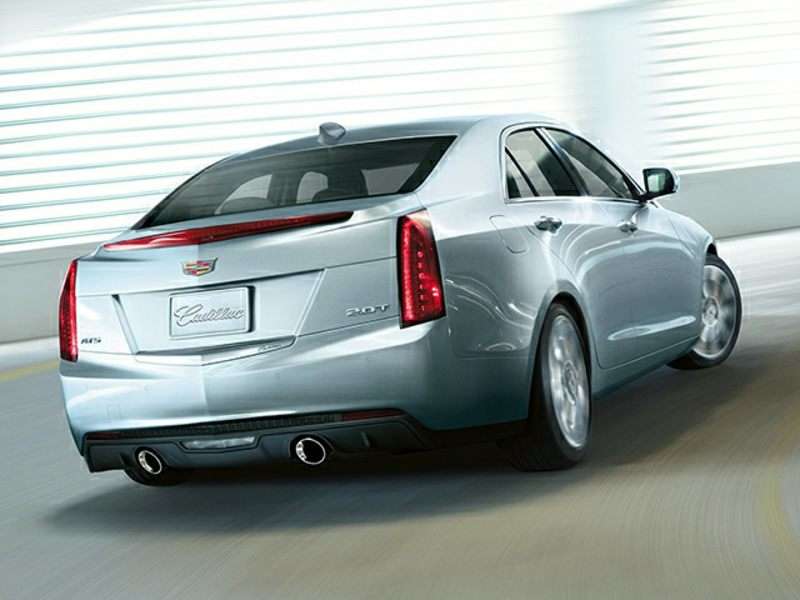 Photo by Cadillac Media
5) 2016 Cadillac SRX
The 2016 Cadillac SRX, a compact luxury SUV, is another beneficiary of the ubiquitous OnStar system and its available 4G LTE access. Though Cadillac aficionados are accustomed to a certain amount of coddling, the brand's latest luxury accommodations should meet expectations handily. The SRX's spacious upscale cabin, which is trimmed in high quality materials, provides seating for five happily-connected passengers, along with plenty of cargo space and available features. Just one engine is available, but it provides plenty of acceleration. The Cadillac SRX is powered by a 3.6-liter V-6 engine that yields 308 horsepower and 265 lb-ft of torque, and comes paired to a six-speed automatic transmission. Front-wheel drive is standard with the 2016 Cadillac SRX, and all-wheel drive is optional.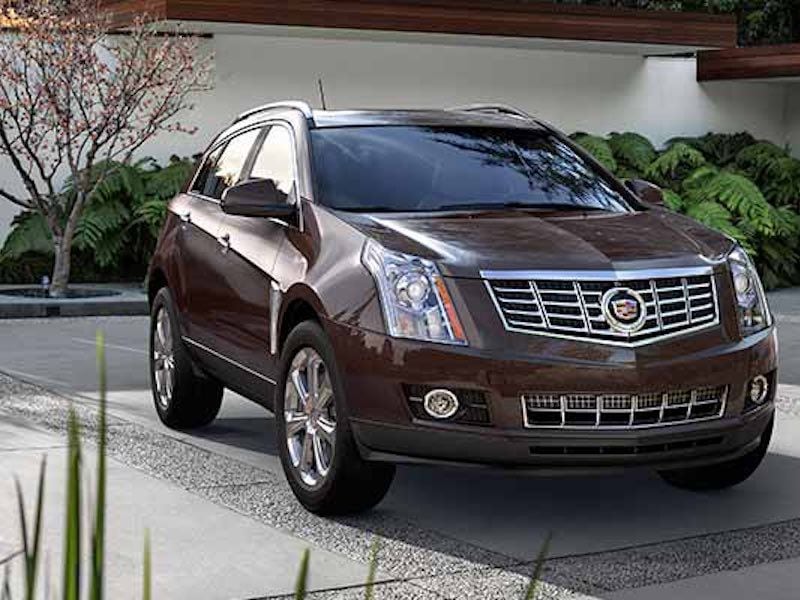 Photo by Cadillac Media
4) 2016 Chevrolet Silverado
Luxury sedans and crossovers aren't the only vehicles to get fast and reliable connectivity. The Chevrolet Silverado has long been a beneficiary of the General Motors OnStar system, and the 2016 model is no exception. The 2016 Chevrolet Silverado 1500 is a full size pickup truck that represents the entry level model in the brand's extensive and popular Silverado lineup. The Silverado is known for its comfortable, quiet cabin and its ability to be highly customized, thanks to Chevy's generous list of available equipment. The base version of the 2016 Chevrolet Silverado 1500 comes with a 4.3-liter V-6 that produces 285 ponies and 305 lb-ft of torque. A 5.3-liter V-8 version makes 355 horsepower and 383 lb-ft of torque. The top-of-the-line 2016 Silverado features a 6.2-liter V-8 engine with 420 horsepower and 450 lb-ft of torque.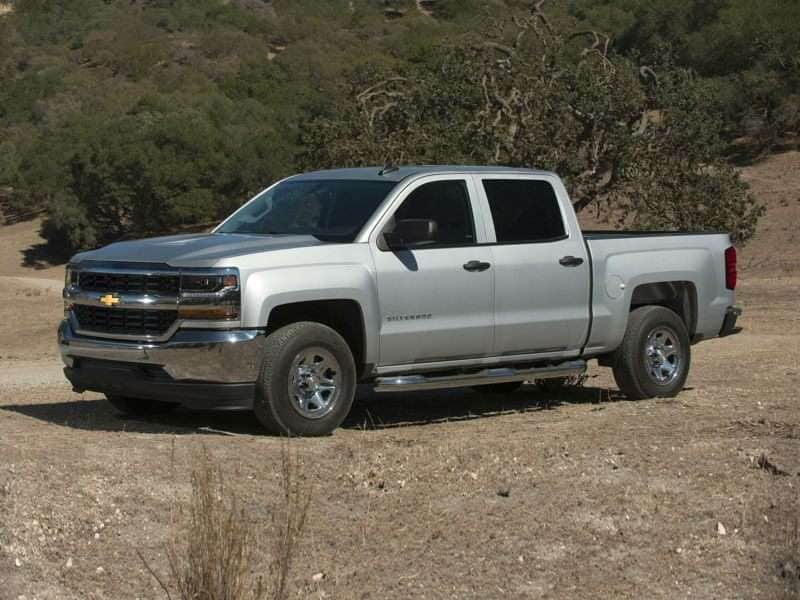 3) 2016 Chevrolet Volt
It should come as no surprise that a hybrid car that's been fully redesigned for this year would offer some of the fastest wireless connectivity available. The new 2016 Chevrolet Volt showcases the OnStar system along with a new and improved drivetrain. Though the Volt is technically a hybrid, it's capable of traveling up to 53 miles on a full electric charge, and it's designed to encourage owners to take advantage of this as much as possible without tapping into the gasoline engine's reserves (which still boasts fuel economy estimates of 43 mpg city and 42 mpg highway). The price was lowered for this year, but don't assume that means the 2016 Chevrolet Volt has gone downscale. In fact, it's added space for one more passenger to the backseat, bringing total capacity from four to five, and has plenty of other features on offer as well.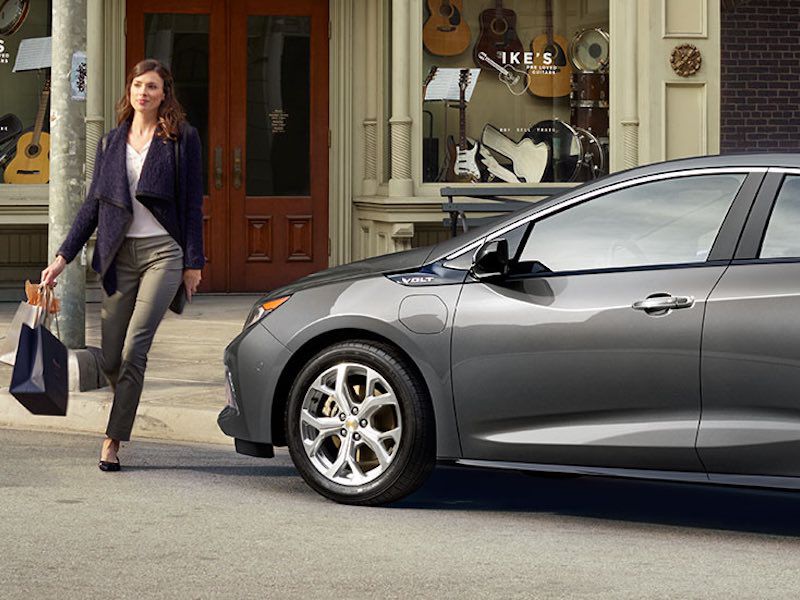 Photo by General Motors
2) 2016 GMC Sierra
The 2016 GMC Sierra is another full size pickup truck that offers the accommodations and luxuries of a regular passenger vehicle. Like the Chevy Silverado, the GMC Sierra provides a bewildering array of configurations and options, which of course includes the GM OnStar system with 4G LTE connectivity. GMC models are more work-oriented than their Chevrolet counterparts, but GMC sees that as no excuse to skip on the comfort factor. The Sierra 1500, which is the light-duty range of the model lineup, offers the choice of three engines. The base version is a 285-horsepower 4.3-liter V-6. A 355-horsepower 5.3-liter V-8 and a 420-horsepower 6.2-liter V-8 are also available in the 2016 GMC Sierra.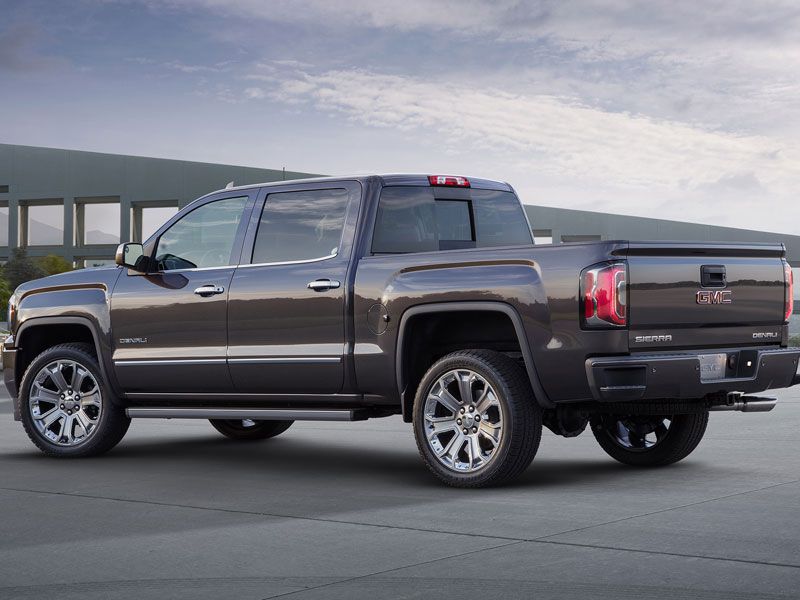 Photo by General Motors
1) 2016 GMC Terrain
The 2016 GMC Terrain is a compact sport utility vehicle that rounds out our not-at-all comprehensive list of cars that feature 4G LTE connectivity. The GMC Terrain, a popular option on the hot crossover market, was treated to a styling update for 2016, making it one of the freshest options in its category, which is no small feat. The Terrain seats five passengers in its comfortable cabin, and comes equipped with the choice of a 2.4-liter four-cylinder that makes 182 horsepower and a 3.6-liter V-6 engine that makes 301 horsepower. Front-wheel drive is standard in the 2016 GMC Terrain, all-wheel drive is optional, and both models come with a six-speed automatic transmission.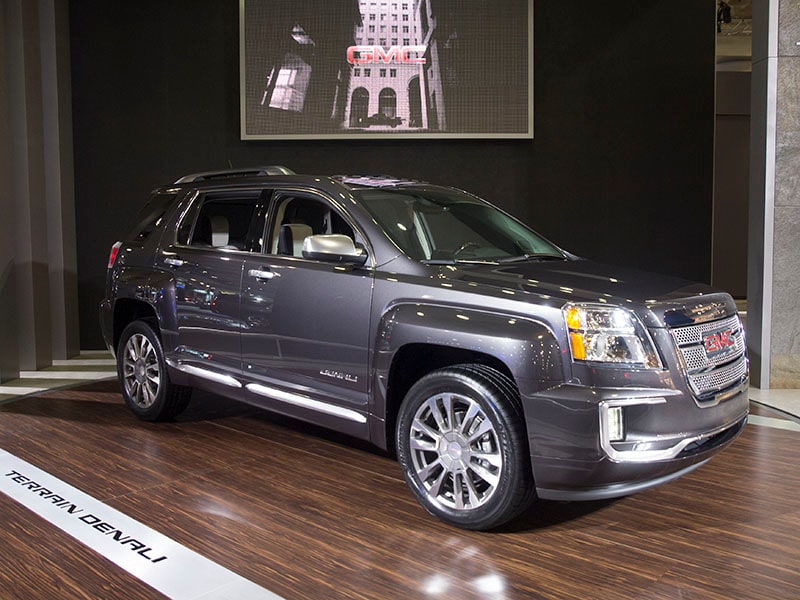 Photo by Megan Green