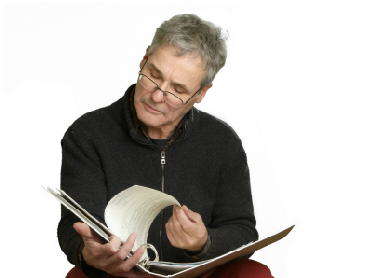 Market trends have clearly established that Canadian drivers are keen on buying compact cars. In fact, so many vehicles are sold per year in Canada in this segment that automakers from around the world have chosen to make available certain models that can't be purchased by shoppers in the much larger American market. This is despite the fact that Canadian car sales are but a drop in the bucket for most of the world's car companies.
It was only natural that before long premium manufacturers would notice the Canadian obsession with small cars and test the waters with upscale offerings to see if some buyers would be willing to pay more for a small, practical car that also offered decent comfort and luxury. This hypothesis was proven to be correct when Mercedes-Benz brought over its smart brand in 2004 and surprised even themselves by almost tripling its three-year sales projections in the first year alone. The smart experience convinced the Germany car company - as well as a few competitors - that there was indeed a market for their typically Europe-only luxury compacts across the ocean in Canada.
This article takes a look at three luxury automobiles that can't be purchased in America, but which have found success amongst Canadian car shoppers.
The 2010 Mercedes-Benz B-Class is exactly the type of vehicle that European car companies have been afraid to import to North America for more than a decade. While small city cars at every price point have found a place in thousands of German, British and French garages, accepted dogma has been that American car buyers would be unwilling to shell out big money for such a tiny vehicle, no matter what badge it was wearing on the front. This worry was combined with the uncomfortable chance that a luxury car company could somehow dilute its image overseas by serving the lower end of the market.
Fortunately, Mercedes-Benz was emboldened by its Smart car success and decided to risk bringing over the Mercedes-Benz B-Class four-door hatchback. The Mercedes-Benz B-Class might be tiny, but its price definitely isn't, as it surpasses what a buyer would typically pay for a well-equipped mid-size family car. What the hatchback does have to offer, though, is Mercedes-Benz build quality, cachet and a range of economical drivetrains. The base Mercedes-Benz B200 Sports Tourer is powered by a 2.0-liter, four-cylinder engine that cranks out 134 ponies and 136 lb-ft of torque. Unusual for a Mercedes-Benz, it makes use of a front-wheel drive layout - the only car bearing the five-pointed star to do so in North America - and it is outfitted with a five-speed manual transmission. A continuously-variable automatic transmission (CVT) is also available. The Mercedes-Benz B200 TURBO Sports Tourer uses forced induction to squeeze out 193 horsepower and 206 lb-ft of torque from the same motor, and the standard transmission gains an extra forward gear, while the CVT remains an option. Fuel mileage for the Mercedes-Benz B200 is rated at 25 miles per gallon in the city and 35 miles per gallon on the highway, while the TURBO is somewhat thirstier, especially around town.
Inside, the Mercedes-Benz B-Class offers typical entry-level Mercedes-Benz elegance, with a standard leather-wrapped steering wheel, power windows and door locks, cruise control and a number of options packages that can install a moonroof and heated power seats. HID headlights and sportier exterior trim are also available on the TURBO. Even though it is presented as a small package, 54.8 cubic feet of gear can be crammed into the hatch thanks to folding rear seats, which give the premium compact a practical edge over almost any sedan in the same price range.
The 2010 Acura CSX is somewhat of an odd duck in the Honda / Acura portfolio. The Canadian vehicle's design was also used for the version of the Honda Civic sold in the Japanese home market, and it features a number of tweaks designed to bring it into the luxury orbit enjoyed by Acura products. Given that the Honda Civic is such a strong seller in Canada, it does make sense that Acura would want to be able to benefit from consumer momentum and offer a premium edition of what is essentially a very similar car, albeit with totally redesigned front and rear bodywork.
Also differentiating the Acura CSX from the Honda Civic is its engine, a hotter 2.0-liter, four-cylinder unit that has been tuned to provide a lively 155 horsepower and 139 lb-ft of torque. Available exclusively as a sedan, the Acura CSX can be shifted through a five-speed automatic unit that provides paddles mounted on the steering wheel for drivers interested in taking a more active role in the vehicle's gear change decisions. A five-speed manual transmission is standard, however. The Acura CSX can also be ordered in a sportier Type-S edition, which removes the automatic tranny from the options sheet and replaces it with a six-speed manual. Perhaps even better is the inclusion of the same 2.0-liter engine found in the Honda Civic SI, which is good for 197 horsepower, and a full sport suspension. Fuel economy for the entry-level Acura CSX comes in at 27 miles per gallon in the city and 37 miles per gallon on the highway, while the more aggressive Type-S sheds 4 and 2 miles per gallon from each respective measure.
The 2010 Acura CSX is well stocked with premium goodies such as voice-controlled navigation, automatic climate control, an MP3-capable stereo system and of course leather hides for the seats. The Acura CSX Type-S is upgraded with special sport gauges, badging and a better stereo system with subwoofer. The sedan's interior room is quite comparable to the Honda Civic, and as such it makes convenient and comfortable transportation for as many as five adults, with the added bonus of much more refined interior accommodations.
The 2010 Mercedes-Benz C250 would seem to be a somewhat strange addition to the Canadian Mercedes-Benz lineup. The vehicle itself is a flavor of the same Mercedes-Benz C-Class offered in the United States, with the main difference being an engine - and price - that slots in below the lowest American trim level, the Mercedes-Benz C300. The Mercedes-Benz C250 offers less power than any other Mercedes-Benz C-Class sold in North America, but it also subtracts close to $7,000 off of the purchase price, which helps to make it more appealing to frugal Canadians.
The Mercedes-Benz C250 sedan is equipped with a 2.5-liter V-6 engine that produces 201 horsepower and 181 lb-ft of torque. This reduced output translates into fuel economy of 20 miles per gallon in the city and 33 miles per gallon on the highway - excellent numbers for a luxury vehicle. Like other Mercedes-Benz C-Class sedans, the Mercedes-Benz C250 comes with a six-speed manual transmission, although this can be exchanged for an optional seven-speed automatic. An all-wheel drive edition of the Mercedes-Benz C250, dubbed 4MATIC, is also available and is a true lifesaver during the long Canadian winters.
The rest of the Mercedes-Benz C250 is fairly standard German luxury fare. The sedan shares the same comfort options and features as any American-market Mercedes-Benz C-C-Class, including heated leather seats, satellite radio and an available sunroof. The Mercedes-Benz C250 can also be decked out with a Sport package that gives it a boy racer look, complete with special rims, an AMG body kit and upgraded brakes and suspension to help deal better with the twisty bits.