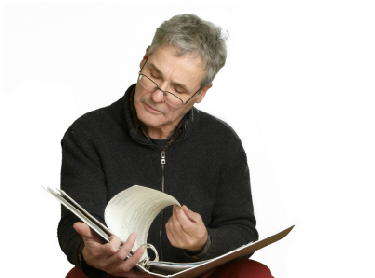 Canada is an important cog in the international automotive market, with the southern Ontario area counting as one of the largest vehicle producing regions in North America. Naturally, given its proximity to the United States it is only natural that almost all of the vehicles sold in one country are also available in the other. After all, Canada is a relatively small market - with a population not much greater than the state of California - and it wouldn't make much sense for automakers to produce vehicles specifically for Canucks.
Or would it?
Surprisingly, it would seem that the buying habits of Canadian drivers are sufficiently different from that of their American cousins to warrant special consideration. Canadian consumers tend to skew towards the practical side of the equation when purchasing a car, opting for smaller compacts and hatchbacks over mid-size family sedans and SUV's. Recognizing this fact, car companies have imported a few entry-level, unique to Canada vehicles in order to take advantage of this particular trend. Let's take a look at the cars that enjoy success up north, but which are not available in the United States.
The 2009 Suzuki Swift+ is a four door hatchback that slots in as the automaker's sporty option for first-time car buyers. Although a similar vehicle also named the Swift had previously been marketed in the United States as an ultra-economy model, it departed American shores after the 2001 model year. The Canadian Suzuki Swift+ represents an evolution of the original Swift philosophy, if not the platform itself, as the Suzuki Swift+ is a product of GM's decision to collaborate with Suzuki on rebranding a Daewoo-engineered vehicle.
Confusing lineage aside, the Suzuki Swift+ has a lot to offer those interested in an inexpensive, brand new car. The Suzuki Swift+ features a 1.6-liter engine that makes uses of GM's Ecotec technology to help produce a healthy 106 horsepower and 105 lb-ft of torque. The hatchback can be ordered with either a five-speed manual transmission or a four-speed automatic, and thanks to its no-frills lightweight construction the Swift+ returns fuel economy of 36 miles per gallon during city driving and an astonishing 50 miles per gallon on the highway. This makes it one of the most frugal vehicles sold in Canada.
Despite its bargain price, the 2009 Suzuki Swift+ still offers a civilized interior that can be equipped with air conditioning, power steering and an MP3-capable CD player. A surprising 42 cubic feet of total cargo space can be accessed in the vehicle's tiny package with the rear seats folded down, and a number of airbags help to make the hatchback as safe as any other car in its class. Suzuki also offers a list of accessories to dress up both the inside and outside of the car, and this attention to detail has helped to make it somewhat of a cult car amongst young Canadian drivers.
The compact Pontiac G3 is nothing new to the American car buying public, but with the demise of the former GM division the only new Pontiac model sold in the United States for 2010 is the Pontiac Vibe. Meanwhile, Canadians will continue to have access to the Pontiac G3, which soldiers on for at least one more model year through GM Canada.
The 2010 Pontiac G3, like the Suzuki Swift+ shares much of its mechanical heritage with the Daewoo Kalos. The vehicle's styling is a bit more aggressive than the Suzuki Swift+, thanks to the inclusion of Pontiac's traditional kidney grille design and sporty air vents grafted onto the front fenders. One major difference, however, is that the Pontiac G3 is available as a sedan as well as a five door hatchback. It also features a more upscale SE trim to complement the base model. Each model is powered by the same 1.6-liter, four-cylinder engine that is good for 108 horsepower and 105 lb-ft of torque. The motor is matched with either a five-speed manual transmission (standard on all models) or a four-speed automatic (optional across all models). Fuel mileage for the Pontiac G3 is not quite as lofty as that for the Suzuki Swift+, coming in at 27 miles per gallon in the city and 34 miles per gallon on the highway.
The base model Pontiac G3 is outfitted with much the same level of standard equipment as the Suzuki - basic stereo, cloth seats - but the options list is more extensive and offers a power sunroof and satellite radio. The SE trim includes air conditioning, an iPod jack, power windows, door locks and mirrors and keyless entry. It also throws in the optional sunroof free of charge and makes anti-lock brakes available. Maximum cargo capacity of the Pontiac G3 hatch is down slightly when compared to the Swift, with only 37 total cubic feet available with the rear seats folded forward.
The 2010 Volkswagen Golf City is a vehicle which generates a mixed response from automotive enthusiasts. At first glance, it might seem a bit like dirty pool for Volkswagen to continue to sell what is essentially the previous generation Volkswagen Golf alongside its brand new edition of the vehicle of the same name. However, there are those who argue that Volkswagen Canada is merely responding to the strong demand from Canadian drivers for an inexpensive hatchback that can get from point A to point B with a minimum of fuss - something the older Volkswagen Golf platform does quite well.
Originally designed back in 1998, the Golf City disappeared from American showrooms in 2006 when the Volkswagen Rabbit was introduced as its replacement. Now that the new Volkswagen Golf has returned triumphant for 2010, the Golf City slots in as a cheaper option for those buyers unconcerned with trendy style or keeping up with the Joneses. The Volkswagen Golf City comes in a single trim level, although a number of different options packages can be applied to it. Fairly barebones, the vehicle is equipped as a stripper, with cloth seats, manual door locks and windows and basic gauges. Of course, Volkswagen is not above letting buyers pile on the extras, and the list of standalone options and packages includes items like power everything, cruise control, air conditioning, heated seats and a power sunroof.
Underneath the hood, all 2010 Volkswagen City Golfs are provided with a 2.0-liter, four-cylinder engine that is capable of generating 115 horsepower and 122 lb/ft of torque. A five-speed manual transmission is the default gearbox, although a six-speed automatic unit with manual shift controls can also be installed. Fuel mileage for the Volkswagen City Golf is shown as 24 miles per gallon in stop and go driving, and 34 miles per gallon on the highway.