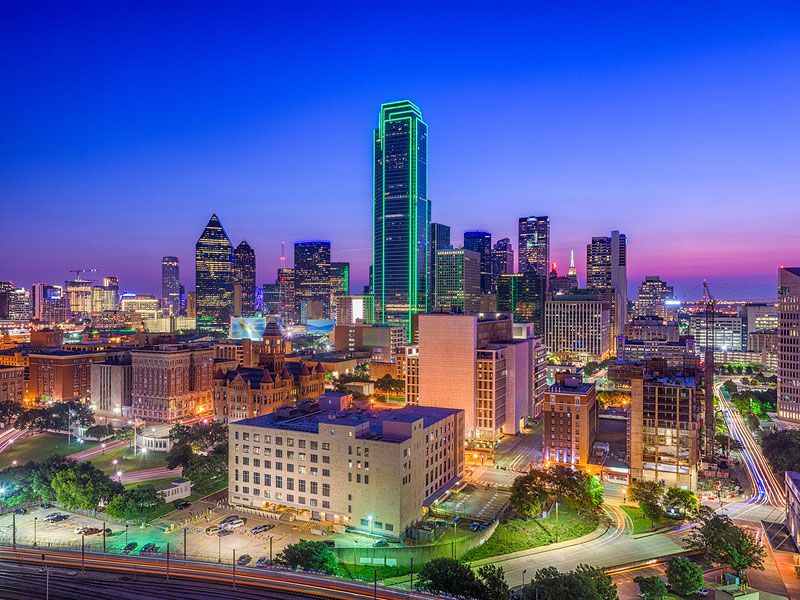 bigstock Dallas Texas USA aerial skyline
Driving in Dallas can certainly pose some challenges, but getting a new vehicle doesn't have to be one of them. With the new car-subscription programs, you can enjoy some of the industry's top vehicles with a lot fewer hassles than you might expect.
Right off the bat, you can forget about haggling over prices at the dealership, or even going to a dealership. The car-subscription model allows you to handle everything with a simple smartphone app. The companies will even deliver your new car or SUV right to your door. Pricing isn't cheap, but it does cover a comprehensive insurance policy, 24/7 concierge services, routine maintenance, and the ability to switch between different vehicles. Also, unlike traditional lease and purchase deals, a car subscription provides shorter terms and a lower down payment. In fact, there's usually no down payment at all.
Car-subscription services in Dallas: BOOK by Cadillac
One of the first car-subscription programs to launch in Dallas is BOOK by Cadillac. This service takes a comprehensive approach to the action, with all-inclusive pricing and access to a wide range of vehicles. Recent options include the ATS-V and CTS-V high-performance models, the high-tech CT6 luxury sedan, the new XT5 crossover, and the iconic Escalade SUV. You don't have to be overwhelmed by all the choices, either, since you can exchange vehicles up to 18 times a year.
Pricing is on a month-by-month basis with a subscription fee of $1,800 per month. And remember, that's for much more than an award-winning Cadillac vehicle that can supply mobile Wi-Fi, massage function seats, LED lighting, and advanced safety content. It also includes the key benefits mentioned above: insurance, complimentary maintenance, 24/7 roadside assistance, and concierge services—like free vehicle delivery.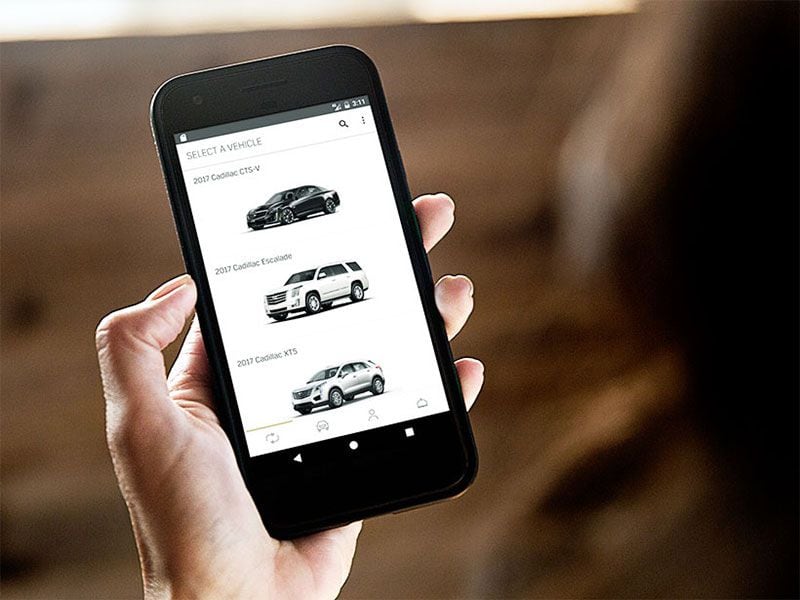 Photo by Cadillac
Car-subscription services in Dallas: Care by Volvo
Care by Volvo has a couple of big differences when compared to other car-subscription programs. The Volvo plan locks you into a 24-month contract. You aren't able to switch vehicles during the first 12 months, but when you are eligible for a swap, you'll have a limited number of available models to choose from.
Care by Volvo only offers two trim levels of the same vehicle. Of course, there are some impressive advantages, too, starting with the price. The entry tier for the program is at $600 per month, while the uplevel alternative is priced from $700 a month. Moreover, that fee still covers insurance, routine maintenance, and 24/7 roadside assistance. Also, although the program launched with just a single vehicle, that vehicle is an especially exciting choice. It's the all-new 2019 Volvo XC40 compact SUV.
UPDATE (as of 6/27): Volvo has added three new S60 models to its vehicle subscription service. The S60 T6 AWD Momentum is available for $775 per month, the S60 T6 AWD R-Design fee is $850 per month, and the extremely limited S60 T8 eAWD Polestar Engineered model is available for $1100 per month.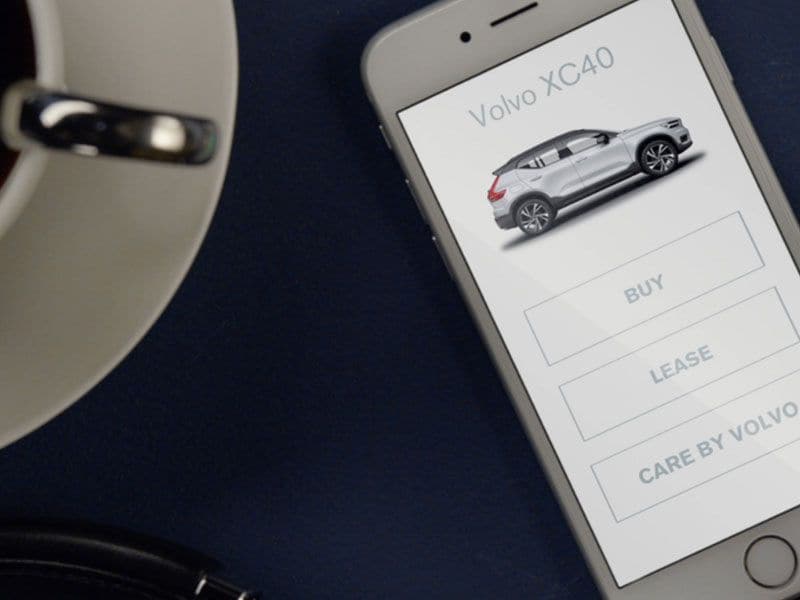 Photo by Volvo