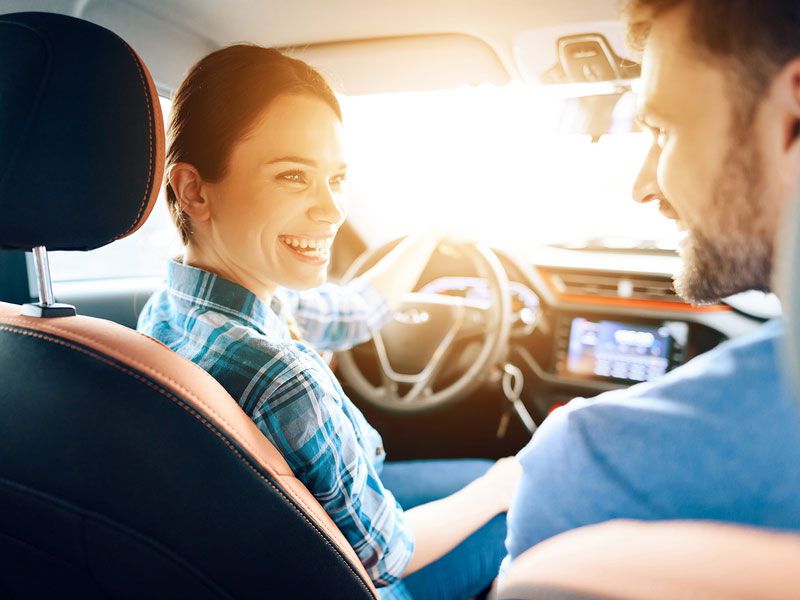 bigstock couple in new car
Austin may be better known for its trend-setting music scene, but it's also a pioneer when it comes to automotive trends: There are currently three companies operating car-subscription services in Austin. 
The car-subscription model is a hassle-free way to enjoy the benefits of owning or leasing a vehicle without down payments or long commitments. And, you get to drive a new or recently pre-owned vehicle for nearly as long—or as short—as you'd like. Then, when you're ready to stop driving a certain car, you can end your subscription or swap to a new vehicle from the same company. Many of the subscription providers offer lowered insurance costs and complimentary routine maintenance, too.
Flexdrive in Austin, TX
A car-subscription service that lives up to its name is Flexdrive. For drivers who need maximum flexibility, this program lets you set subscription terms for as few as seven days—which means you can swap vehicles that often. There are 28-day subscriptions available as well, and both packages bundle insurance, routine maintenance, and 24/7 roadside assistance into one single monthly payment.
Actual pricing depends on which of Flexdrive's many late-model vehicles you prefer. Those include pre-owned cars, trucks, and SUVs of all shapes and sizes. Additionally, a $250 deposit is required for your first subscription in some markets (although that's refundable), and some markets have mileage limits. Another advantage of Flexdrive: You can handle nearly everything through the company's app, from picking out a car to getting a no-haggle price, to arranging the pick up of your new vehicle at a local dealership.
Mobiliti in Austin, TX
Austin's hometown car-subscription program is from Mobility and their services stand up well to the competition. Again, the program is app-based and the pricing is inclusive and variable. Insurance, routine maintenance, and 24/7 roadside assistance are all standard. But your exact cost will depend on factors like the vehicle you choose, your driving record, and the results of a "soft" credit check. You also get to pick from different mileage tiers and from among a variety of different brands. You could be rolling in a BMW 5 Series one month and rocking a Toyota 4Runner the next. That's how quickly you can make a complimentary vehicle swap with Mobiliti.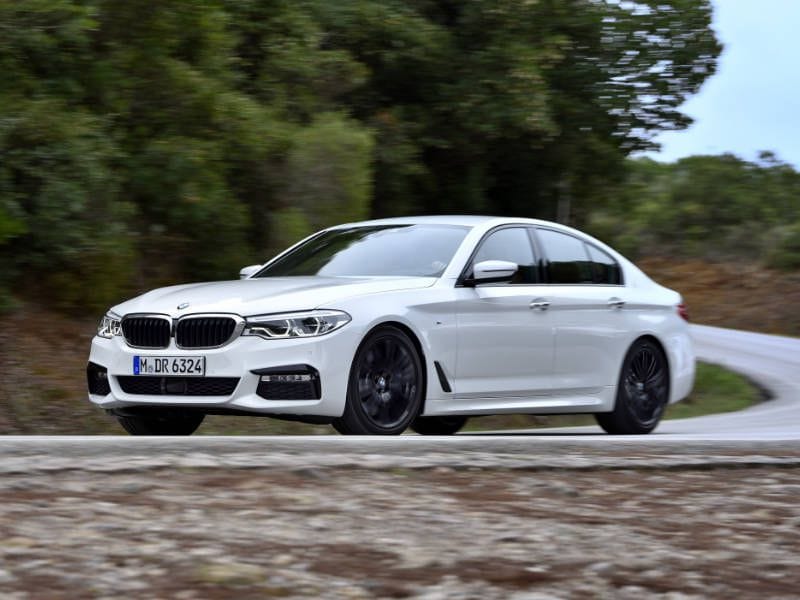 Photo by BMW
Care by Volvo in Austin, TX
Volvo has gone national with its car-subscription program called Care by Volvo. That's good news for Austinites, since the program combines a wide range of benefits with one of the industry's hottest new suvs. The service literally offers just a single nameplate for the present, but it's the 2018 Volvo XC40. The XC40 has a knockout design plus an engine that punches above its weight. To be exact, it's a 2.0-liter turbocharged unit that can deliver 248 horsepower and 258 pound-feet of torque. The XC40 also showcases top safety and infotainment features, ranging from Volvo's Pilot Assist semi-autonomous driving technology to a Harman Kardon audio system.
Subscriptions are currently available for Momentum and sporty R-Design trims, at $600 or $700. This includes insurance, routine maintenance, and 24/7 roadside assistance—and an initial commitment of 24 months. You'll be able to swap vehicles after 12, though.
UPDATE (as of 6/27): Volvo has added three new S60 models to its vehicle subscription service. The S60 T6 AWD Momentum is available for $775 per month, the S60 T6 AWD R-Design fee is $850 per month, and the extremely limited S60 T8 eAWD Polestar Engineered model is available for $1100 per month.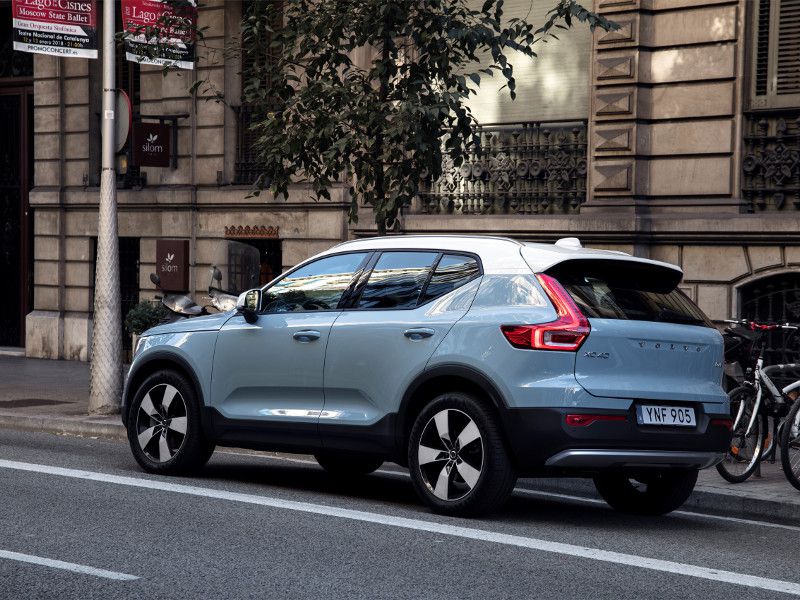 Photo by Volvo