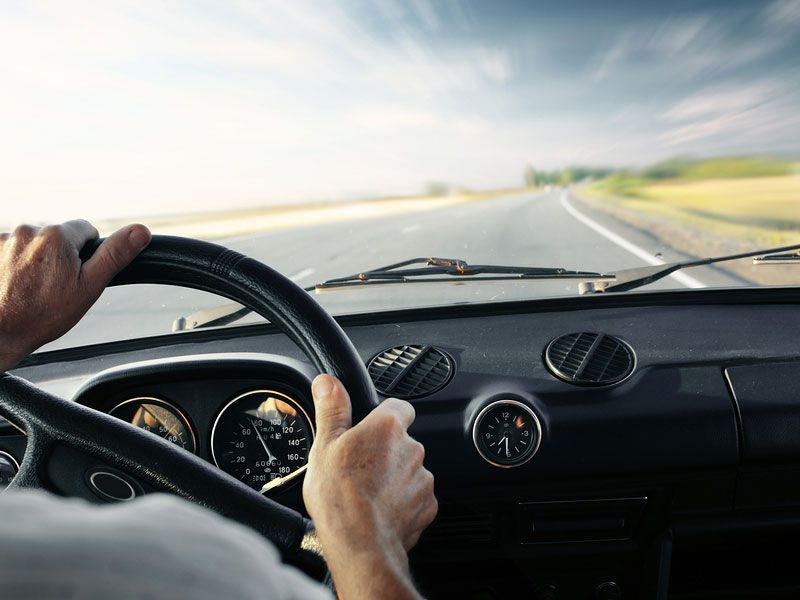 Driver s hands on a steering wheels
Car subscription services in Atlanta are part of a new trend in the auto industry. While buying or leasing a vehicle still makes sense for a lot of customers, there are certain unavoidable drawbacks. For one, not everyone wants to be tied down by a relatively long payment schedule. A lot of folks don't have the cash to pay for a vehicle up front, either. Others want to avoid the traditional dealership experience. For those shoppers, the car-subscription model can eliminate annoying hassles and add in unexpected benefits. They can range from significantly lower insurance costs to the ability to swap vehicles on a regular basis.
You also have your choice between new and pre-owned vehicles from many different brands. That said, your choice of subscription providers is a bit more limited. Three companies are currently offering vehicle subscriptions in Atlanta, including two that have their home base in the city.
Porsche Passport
Porsche continues committing resources to Atlanta. Beyond a $100 million investment for its North American headquarters and the Porsche Experience Center, the company has chosen the city to launch its Passport car-subscription program.
The service kicked off with two subscription levels, both of which cover insurance, roadside assistance, and routine maintenance. Pricing is right in line with Porsche's premium reputation, meaning $2,000 per month for the Launch subscription and $3,000 per month for the Accelerate level subscription. A one-time activation fee of $500 is also required. The first subscription tier gives you access to a priceless driving experience with a Porsche Cayman, Boxster, Macan, or Cayenne. The premium tier includes the iconic 911 and the Panamera flagship sedan. Further, the 31-day terms let you swap vehicles as often as you like.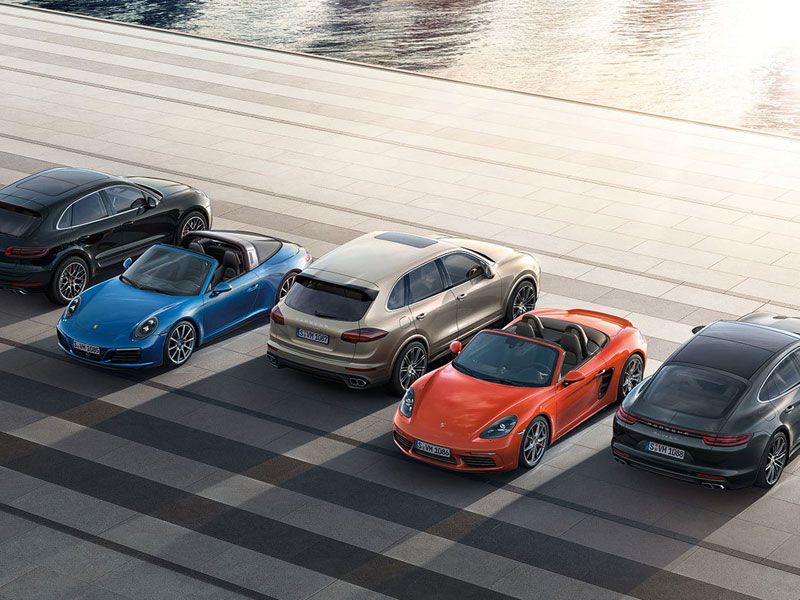 Photo by Porsche
Clutch Atlanta
The Porsche Passport is just fine if you just like Porsches. But if you prefer a different premium brand, we suggest you shift your attention to Clutch Atlanta. The first effort from Atlanta-based Clutch Technologies, this program shows off pre-owned vehicles from companies like BMW, Audi, Mercedes-Benz, Lexus, and Jaguar. Domestic models include the Ford Mustang and F-150, along with the Chevrolet Corvette and Camaro. These can be older vehicles, from as far back as the 2013 model year, and there are some limitations on swaps and mileage in some tiers. But all that's reflected in the program's cost, which starts at $795 a month for the entry subscription, $995 for the mid-level package and $1,495 for the top tier. Also, all plans bundle insurance coverage, roadside assistance and routine maintenance as part of their price.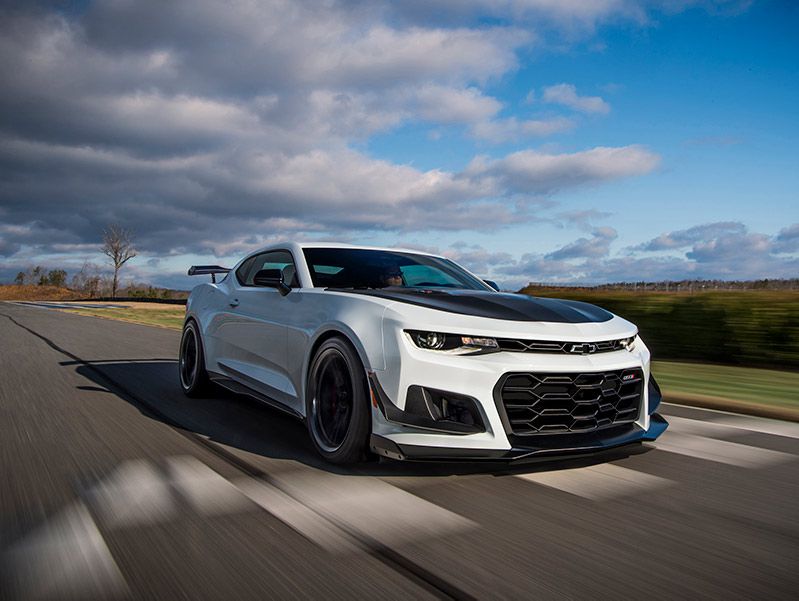 Photo by General Motors
Flexdrive
If you're looking for more affordable car-subscription programs, there's Flexdrive. Flexdrive does offer high-end vehicles from companies like Mercedes-Benz, but it also provides city-sized choices from Mercedes' Smart car division, too. Additionally, because Flexdrive is supported by independent dealerships, you're not limited to products from Atlanta-based Mercedes-Benz USA. You won't have to go from dealership to dealership to shop for them either, as all is handled with a smartphone app.
All Flexdrive vehicles come with the usual subscription-based benefits, like a single payment that bundles insurance, roadside assistance, complimentary roadside maintenance, and short-term commitments. Although leasing or purchasing a car generally means you're stuck with it for years, Flexdrive has subscriptions for as few as seven days. Stretch that a little longer, and you'll be able to swap vehicles during your subscription as well.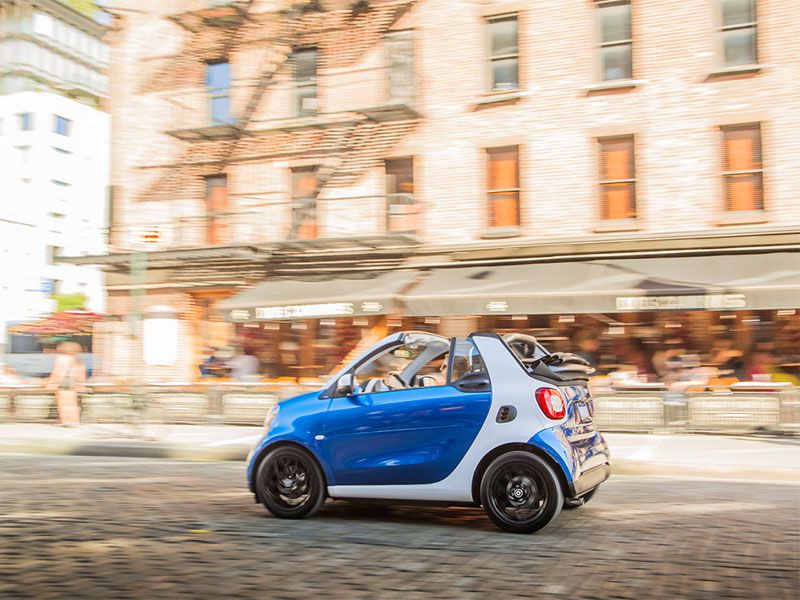 Photo by Mercedes-Benz
Care by Volvo
Another option for Atlanta residents is the new Care by Volvo program. One of the few nationally based car-subscription services, Care by Volvo offers most of the typical subscription advantages: There are two subscription tiers, at $600 and $700 per month, and both take care of insurance, roadside assistance, and complimentary routine maintenance. It's also an app-based service, so you don't have to waste time haggling or getting hassled in person.
However, the terms are a bit longer than for the other car-subscription programs. With Volvo, you're signing up for a two-year subscription, and you can only swap vehicles after the first year. Perhaps more importantly, the Volvo program is launching with a single vehicle. To kick off the program, the all-new 2018 Volvo XC40 is available for subscribers in its Momentum or R-Design trim levels.
UPDATE (as of 6/27): Volvo has added three new S60 models to its vehicle subscription service. The S60 T6 AWD Momentum is available for $775 per month, the S60 T6 AWD R-Design fee is $850 per month, and the extremely limited S60 T8 eAWD Polestar Engineered model is available for $1100 per month.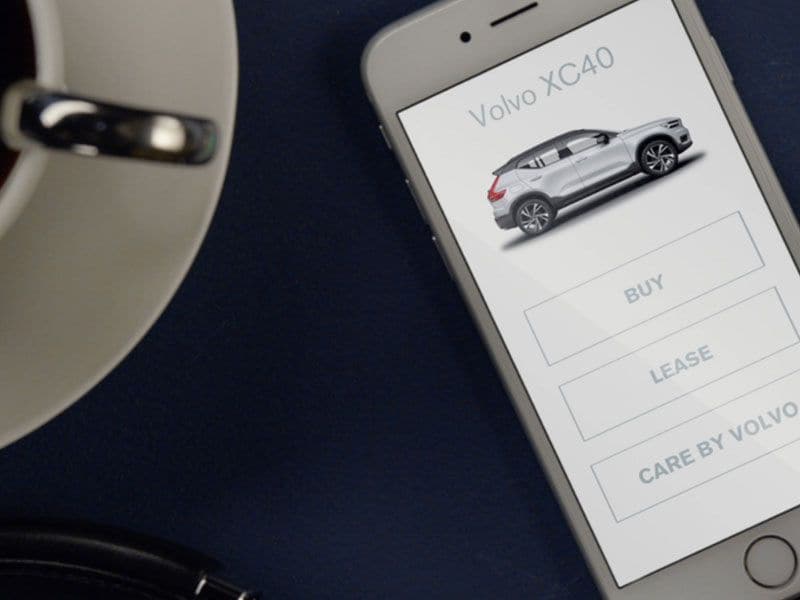 Photo by Volvo