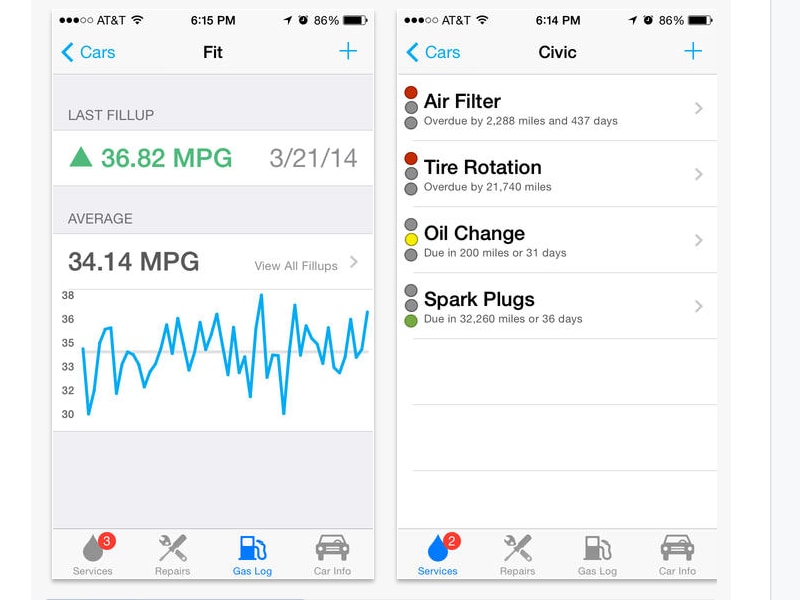 Apple's iPhone is a powerful device, capable of performing some of the tasks that would have required expensive specialized devices in the past. There are many applications available for the iPhone that can be quite useful while in the car, helping the driver instead of distracting them, making the act of driving safer, easier, and less expensive.
RepairPal (also available for Android) is an app designed to keep track of your car repairs, and help find quality repair shops close to you. RepairPal certified shops are assessed each year to ensure that they have mechanics, tools, and products of the highest quality. They also ensure that you are well protected with a good warranty and that past customers have been satisfied with the work provided. The RepairPrice Estimator provides a cost estimate for repairs, making sure that you are not being overcharged, and garages with the RepairPrice Guarantee must honor these price estimates.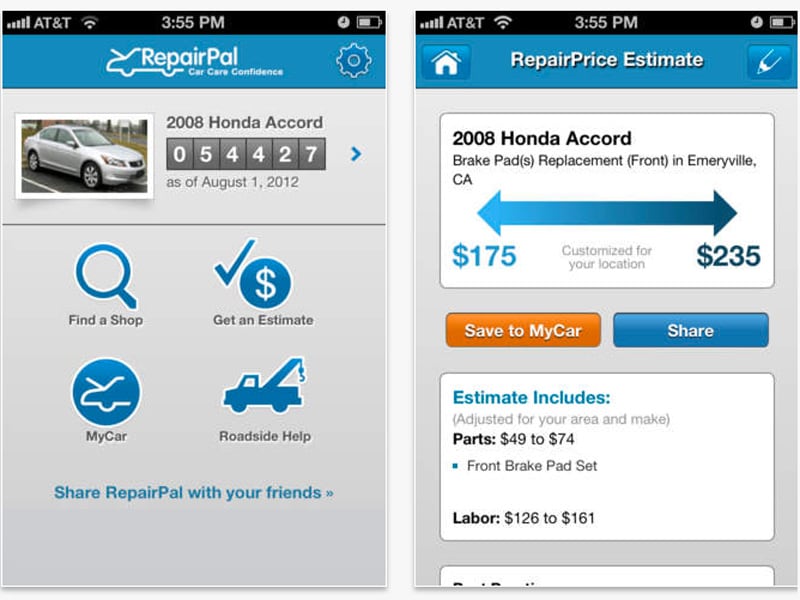 The Car Minder Plus app helps owners manage their car's maintenance needs. It can remind you when it comes time to perform routine jobs such as oil changes and tire rotations, either by date or mileage, in order to keep your car running smoothly. It supports multiple vehicles, and can also be used to record repairs and track fuel economy in order to help detect potential problems early.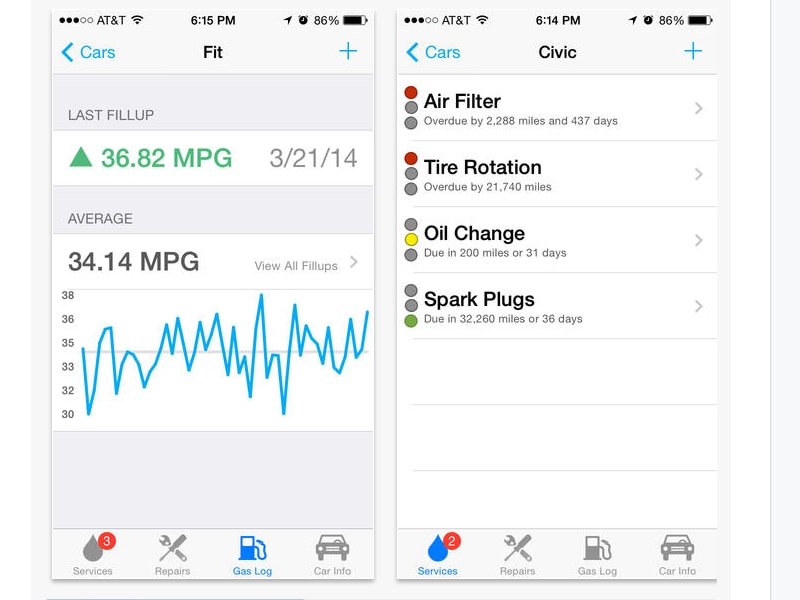 Rev Lite lets you test your car's performance, using the G-meter to test lateral and forward acceleration and the GPS to test braking and accelerating. The Full version can also work with an OBD-II adapter (available for purchase from various sites online) to read the vehicle's speed, RPM, fuel consumption, and other parameters, and display it on a virtual gauge cluster, or graph it versus time. It can also read and reset trouble codes in order to help you troubleshoot and turn off your check engine light (at least for a while).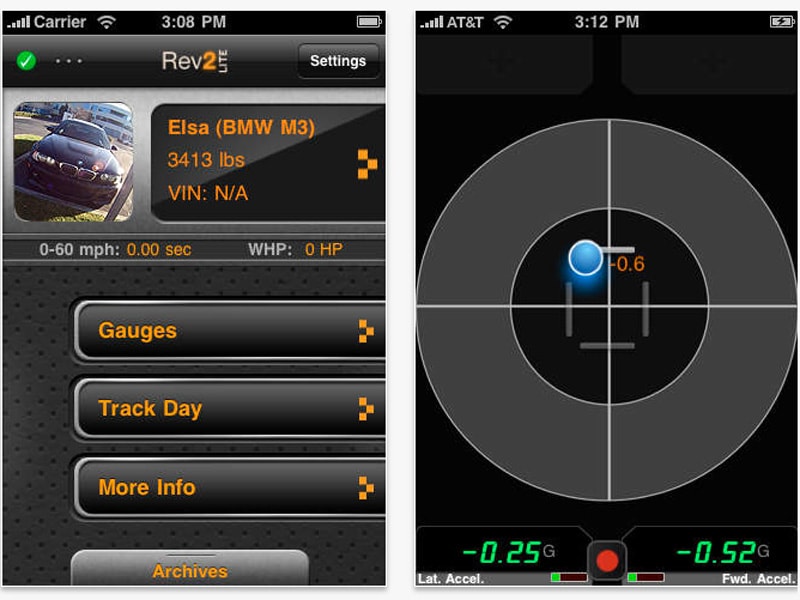 Trapster (also available for Android, BlackBerry, Nokia, Windows Phone, and some Garmin and TomTom devices) is a driving companion that alerts you to speed traps, speed cameras, red light cameras, traffic, and other road hazards. Trapster relies on its community of users who report 'Traps', construction zones, traffic jams, and other issues in real time. In addition, whenever you are warned of an alert, you can vote on its accuracy to help other users. The app can also display your speed, and warn you if you are driving above the posted speed limit.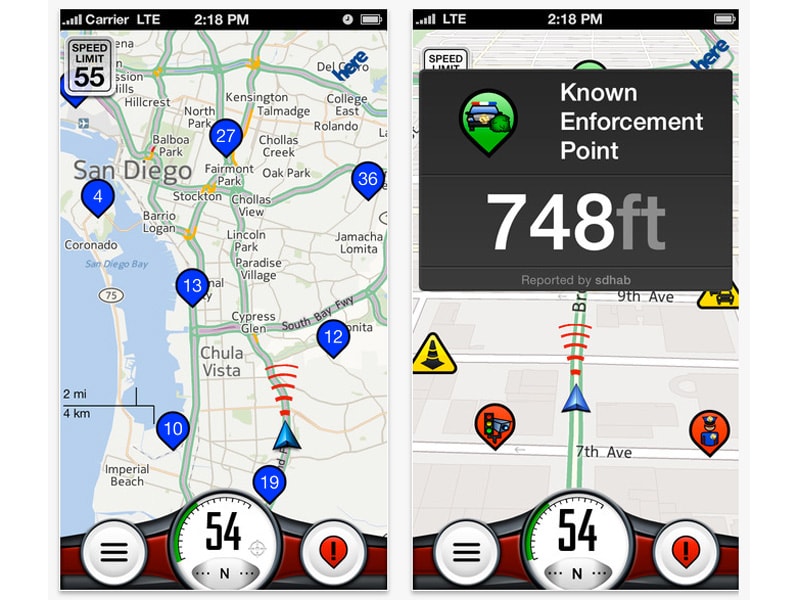 ParkingMeter lets you track how much time you have left on your parking meter. It can also record the GPS location of your car so that you can easily find it when it comes time to top up the meter or drive home. If GPS is unavailable the app lets you to take a picture of your parking spot or make a note of where your car is parked.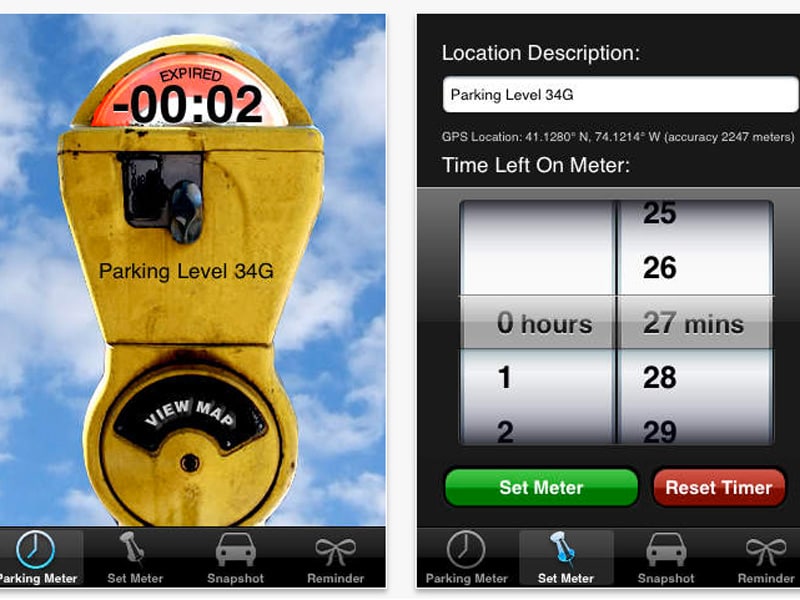 GasBuddy (also available for Android, Windows Phone, and BlackBerry) will help you locate nearby refueling stations. It will also display local gas prices, allowing you to find the best place to fill up. Users provide the gas price data in exchange for points towards prize giveaways.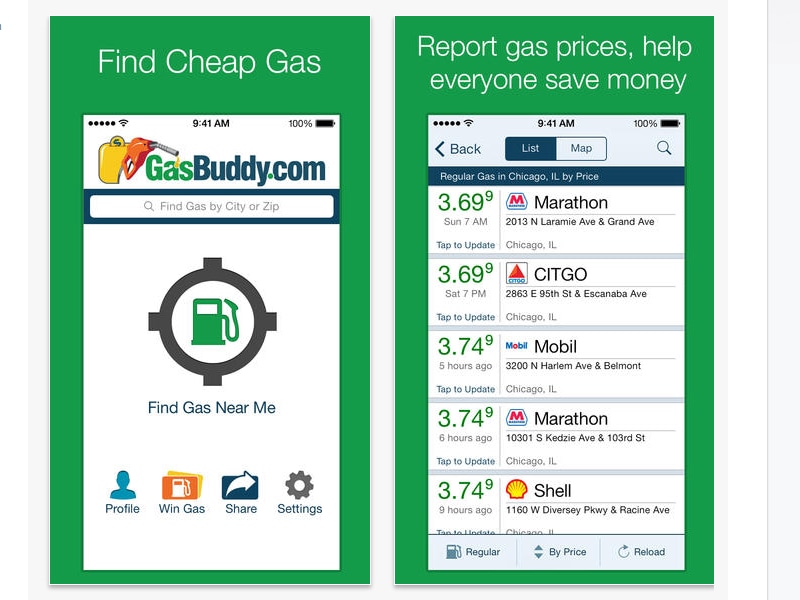 The PlugShare app (also available for Android) is the easiest way to find electric and hybrid vehicle charging stations. The app covers over 50,000 charging stations worldwide, including all stations from the major North American networks (including ChargePoint, Blink, SemaCharge, and GE WattStation). It can also track charging station availability, and lets users share reviews, tips, and photos of each station. Some stations even allow you to pay for charging with Pay With PlugShare.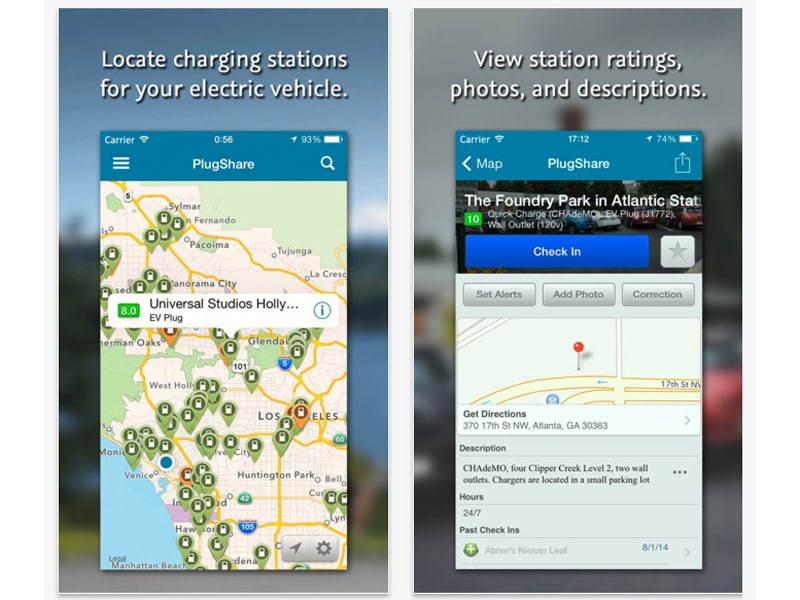 greenMeter is an application that can help drivers be more economical, improve fuel economy, and reduce their car's environmental impact. It computes your vehicle's power or fuel usage and evaluates your driving style in order to help reduce fuel consumption and cost. The app provides results in real time in order to provide instantaneous feedback, allowing you to maintain a 'green' driving style at all times.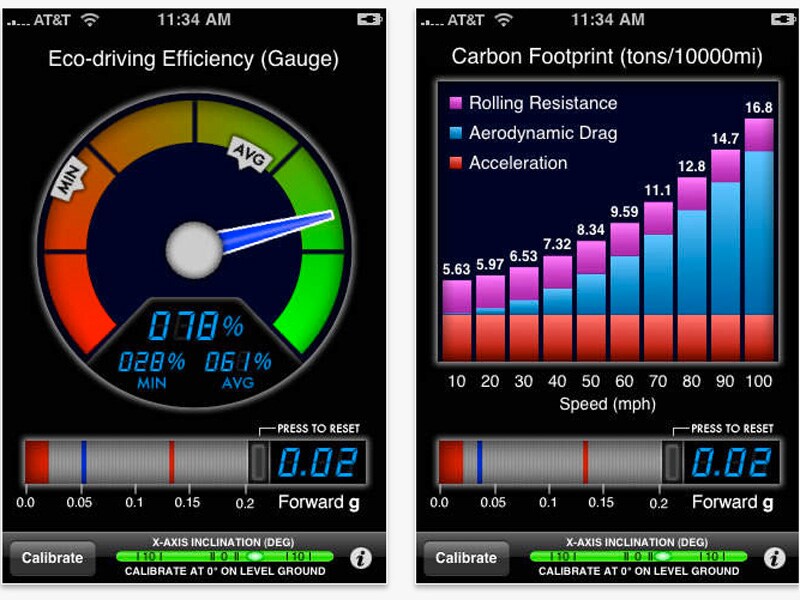 iOnRoad Augmented Driving Lite (also available for Android) is an augmented reality driving app that allows you to improve your driving using your iPhone. It uses the camera and sensors in the phone to detect vehicles in front of you, and alert you when there is a risk of a collision or when you are following another car too closely. It can also warn you if your car somehow wanders out of its lane, provide full fuel consumption, green driving and safety statistics, track your parking spots, and record video.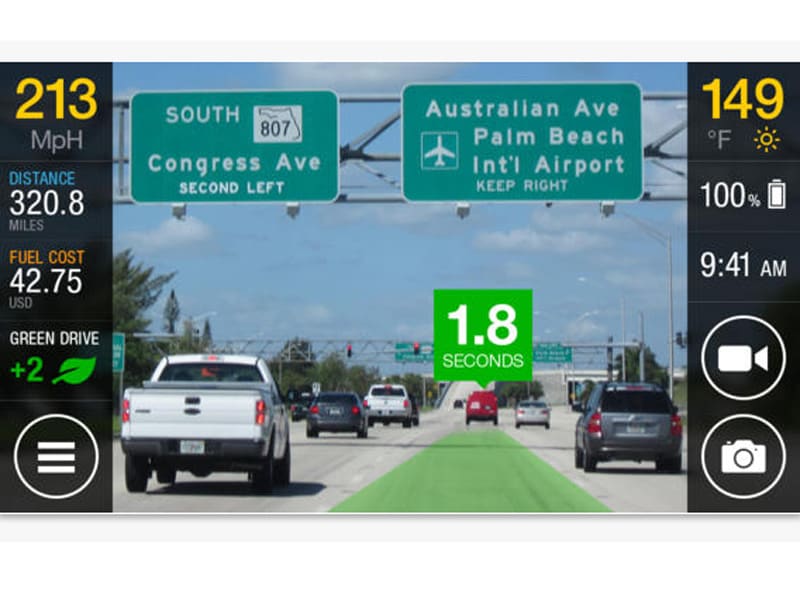 CarCamApp turns your iPhone into a high resolution 1080p dash camera, and lets you record video complete with time and date stamps. You can also record time lapse videos or take pictures and then backup the files to Dropbox, through iTunes, or export them to your photo library.