If you have a car, and you have an Android cell phone, you may have wondered how they can best be used together (without overly distracting the driver). The apps listed below can make driving more convenient, a little safer, and more entertaining, and maybe even save you some money.
RepairPal (also available for iPhone) is an app that helps drivers keep track of car maintenance, and locate nearby quality repair shops with a GPS enabled directory. It can also provide repair and service cost estimates for your specific vehicle and location to ensure that you aren't being overcharged. The RepairPal team assesses every RepairPal certified shop each year to ensure that the mechanics are well trained, their tools are up to date, and that they are using quality products. They also take into account the warranty offered, satisfaction levels, and repair costs, to ensure that you get a quality job at a fair price. Shops that offer the RepairPrice Guarantee must provide repairs at a cost that falls within the estimated range of the RepairPrice Estimator.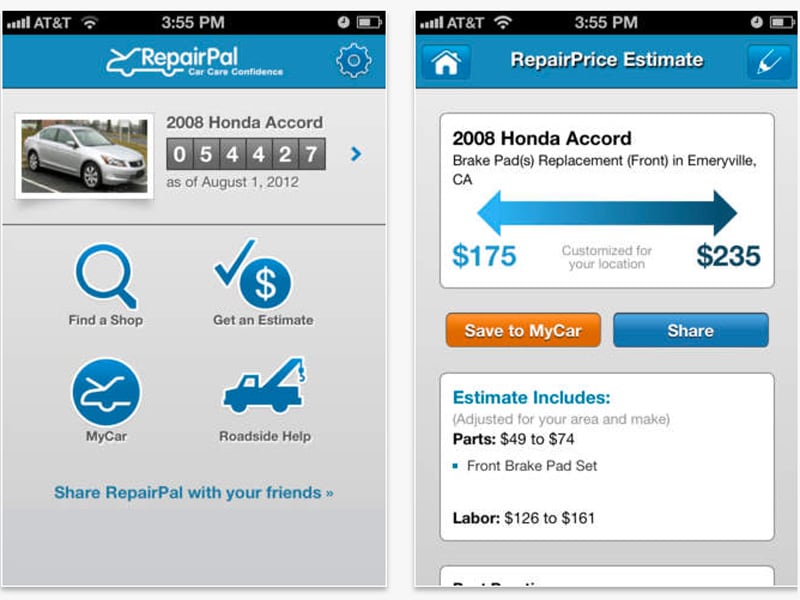 The aCar application helps you keep track of fuel economy (in various units such as miles per gallon or gallons per 100 miles) and expenses including maintenance and services costs. You can keep individual records for multiple vehicles, and it can remind you when it is time for regular maintenance such as an oil change or air filter replacement, both by mileage and time. It can also track trips, and whether they are personal or business related. Upgrading to aCar PRO gives you the ability to share statistical charts to Facebook or Twitter, quick access to widgets and home screen shortcuts, the ability to import data from various other apps and websites, manual and more frequent automatic backups, and the ability to export records and statistics.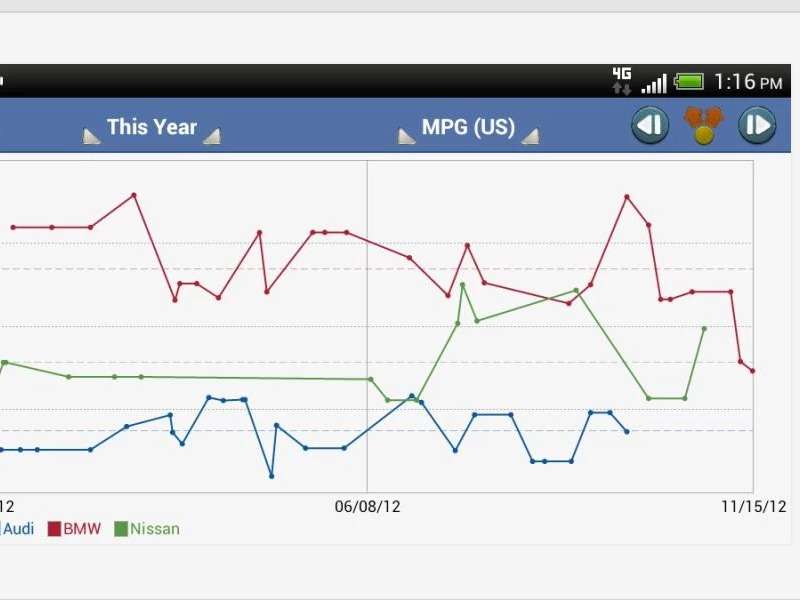 GasBuddy (also available for iPhone, Windows Phone, and BlackBerry) helps you locate fuel stations in your area, and also let's you see their current prices so that you can fill up for the least amount of money. GasBuddy relies on user submitted data, and users earn points towards prize giveaways for every gas price reported.
The PlugShare app (also available for iPhone) helps drivers of electric and hybrid vehicles locate charging stations. The app contains information on over 18,000 stations across North America, including all of those from the major networks (including ChargePoint, Blink, SemaCharge, and GE WattStation). You can track charging station availability in real-time, share share reviews, tips, and photos of stations, and help the community by adding new stations as they appear.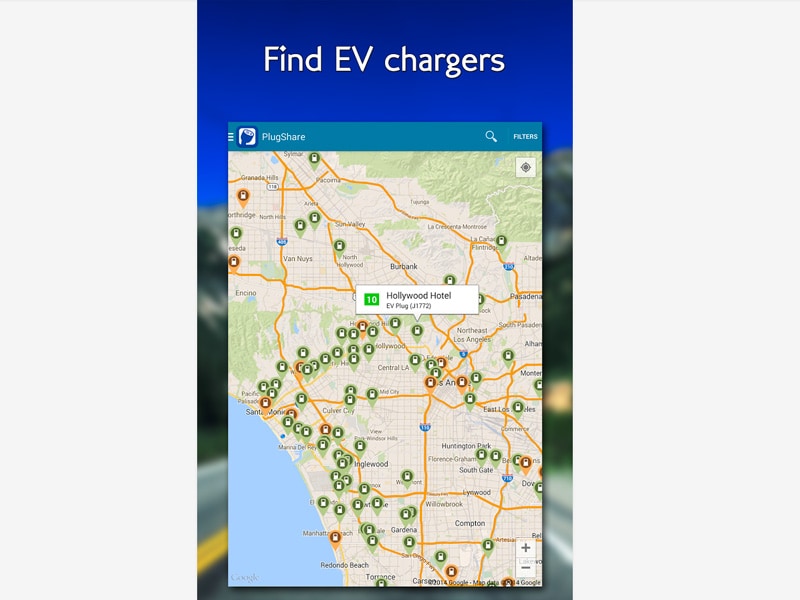 Torque Lite works with a Bluetooth OBD-II adapter (available for sale on various online websites for a fairly low price) to display gauges, sensor data, realtime fuel economy, diagnostic information, and trouble codes (with descriptions) on your phone. The program can also reset DTC trouble codes to turn off your check engine light (at least temporarily), and data logging lets you log data from selected sensors. The Pro version adds support for more ECU types, diesel engines, as well as horsepower and torque calculators, and 0-60 mph and quarter mile acceleration tests.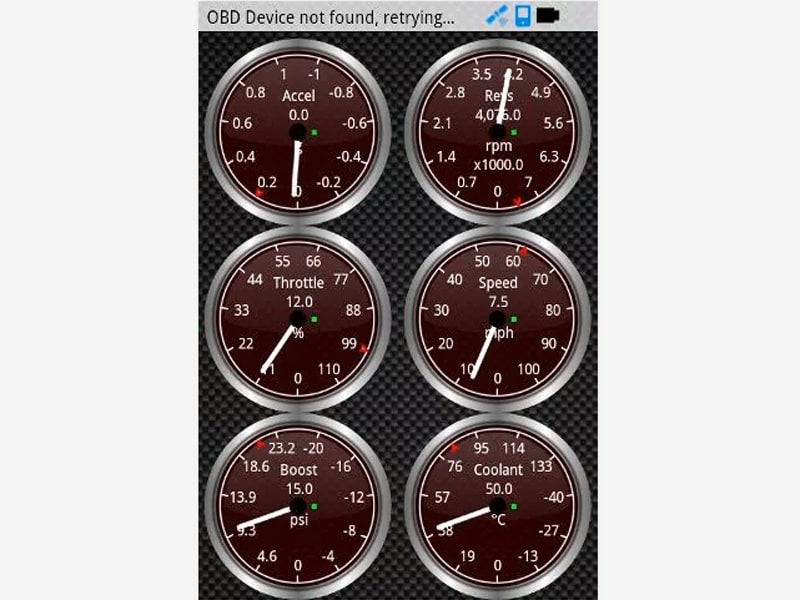 Trapster (also available for iPhone, BlackBerry, Nokia, Windows Phone, and some Garmin and TomTom devices) is an app that alerts drivers to speed traps, speed cameras, red light cameras, as well as traffic and road hazards. Trapster uses your GPS location to determine what 'Traps' are along your route. The Intelligent Alerting system alerts you only to traps that are along your route. The program also displays your speed and will warn you if you are speeding. The app relies on users to report Traps using the Report button, which allows you to select the appropriate Trap type, and then adds the GPS position to the database.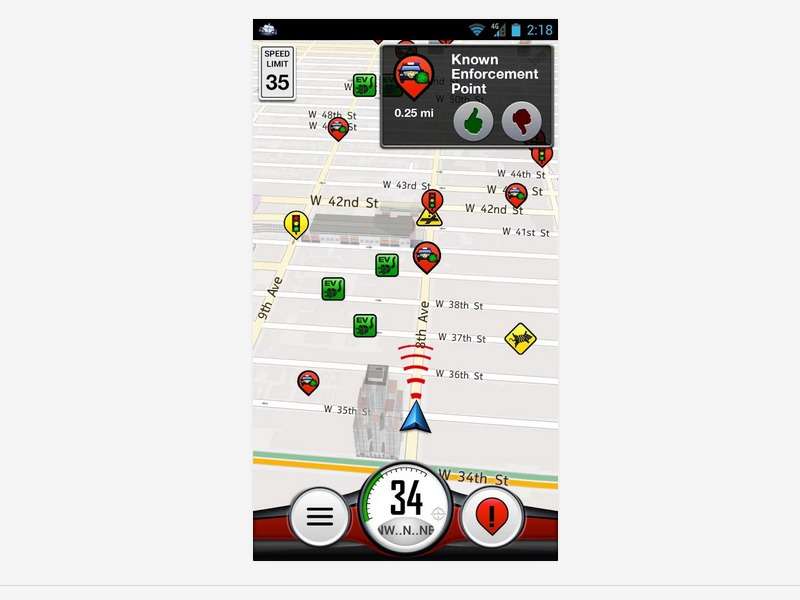 The Pocket Parking Meter Free app allows you track how much time is remaining on your parking meter, and lets you set reminders so that you can get back to it before the time runs out. The app can also locate your car using GPS, providing a map and directions so you can easily find it. If GPS is unavailable there is a notebook and photo function to help make sure you (and your car) don't get lost.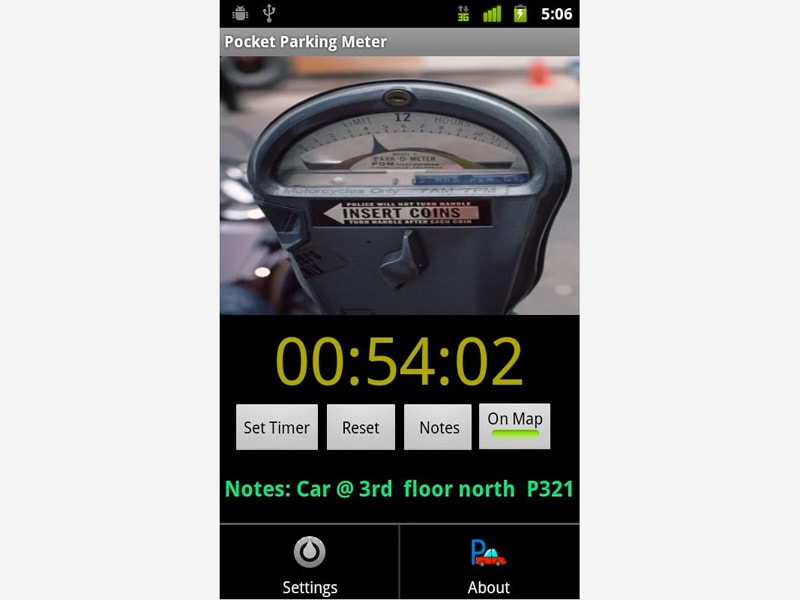 DailyRoads Voyager is a dash cam app that continuously records video of your car journeys. The videos are automatically erased and recorded over unless you choose to keep a specific clip, or a sudden shock is detected. The videos can display vehicle speed, elevation, timestamp, and GPS coordinates, or GPS can be disabled to reduce power consumption.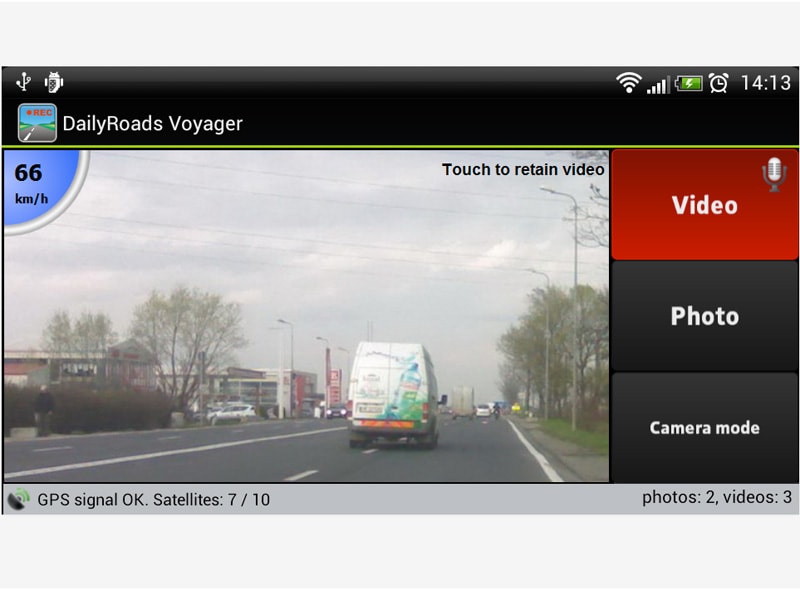 iOnRoad Augmented Driving Lite (also available for iPhone) is an application that helps warn drivers of collisions before they happen. It uses the smartphone's camera, GPS, and sensors to detect vehicles, alerting you when you get too close using an audio-visual warning, and there is a lane departure warning feature to notify you when you stray over the lines on the road. The app can also warn you when you are speeding, and help you locate your parked car.