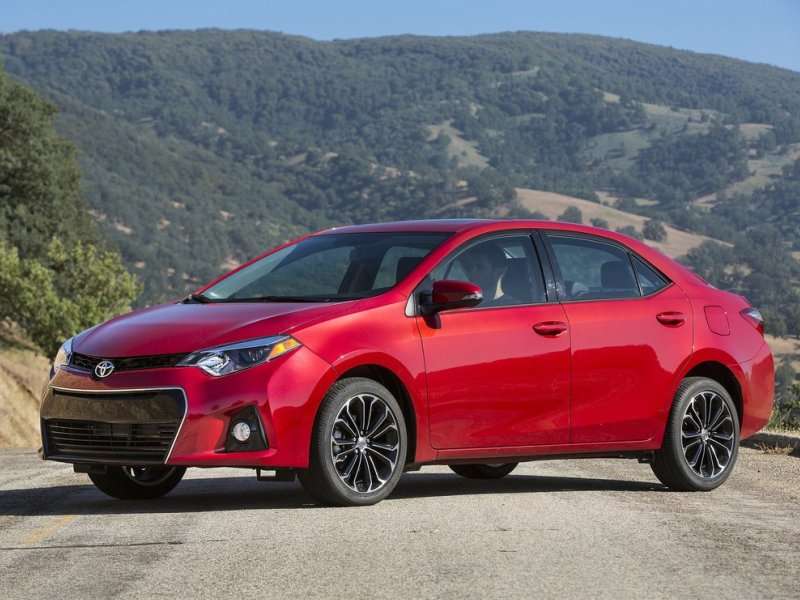 Being the number one seller in a segment is a badge of honor that many automakers cherish. It also means that said vehicle has a huge target on its back that many competitors set their sights on. Such has been the case for the Toyota Camry as it enjoyed a short-lived reign as January's "best seller" before losing the crown to the Nissan Altima the following month. In March, the Camry took back the title with an impressive 41,953 units sold, beating the now-second place Nissan Altima by 6,032 units.
Another battleground that Toyota has been fighting to maintain is in the compact car space. Last year, the Honda Civic was crowned champion but with a new Corolla, Toyota has been taking charge. In the month of March, Toyota dealers moved 29,685 Corollas, beating sales of the Honda Civic by 1,988 units.
A few other notes for the Toyota brand include:
Toyota Tundra posted a 25 percent increase to 11,589 units. This marks the Tundra's best month since 2008.
Prius lineup experienced a 16.1 percent drop in sales for March
FJ Cruiser is up 94.2 percent for the month.
For the month, Toyota recorded sales of 186,755 units. An increase of 2.5 percent.
Over at Scion, the brand's trend of losing sales soldiered on for yet another month. In March, the brand posted an eight percent drop to 5,917 vehicles. The only real "good" news from Scion was that the tC coupe posted sales of 1,860 units, an increase of 14 percent.
For Lexus, the big story was the IS. The model saw a massive 117 percent uptick in sales for the month, reaching 4,893 units. So far this year, Lexus has moved around 11,458 units, a 121.5 percent increase. Another Lexus model that saw some positive vibes was the GS sedan. For March, the model saw a 32 percent increase in sales to 2,484 units.
Lexus March's sales totaled 28,593 units, a rise of 23.3 percent.
"Solid March sales pushed first-quarter industry results ahead of last year's pace despite one of the harshest winters on record. Toyota dealers had their two best sales weekends of the year late in the month, and we're optimistic that momentum will spring us into April," said Bill Fay, Toyota division group vice president and general manager.
Looking at the company as a whole, Toyota's results in March were 215,348 models sold, an increase of 4.9 percent.