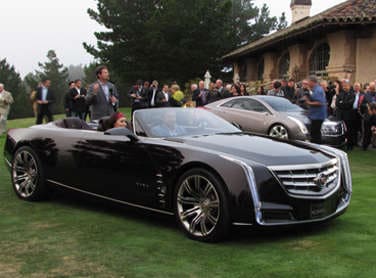 The Cadillac Ciel concept that debuted at the Pebble Beach Concours d'Elegance last week would appear to be more than just another breathtaking design exercise from the American luxury car company. According to a report by The Detroit Bureau, the Ciel might soon find itself serving as the basis for the next full-size Cadillac flagship sedan.
Although conflicting reports about the nature of the next range-topping Cadillac have been popping up for at least a year, the enthusiastic reception give to the Cadillac Ciel at Pebble Beach appears to have tipped the balance. Cadillac's plan would now seem to be to introduce an halo sedan capable of competing at the same level as the BMW 7 Series, the Mercedes-Benz S-Class and the Lexus LS. This sedan would make use of many of the same styling cues found on the bold Cadillac Ciel design, which offers slab-sided, lightly-finned looks combined with a wide front end that incorporates a striking vertical headlight design.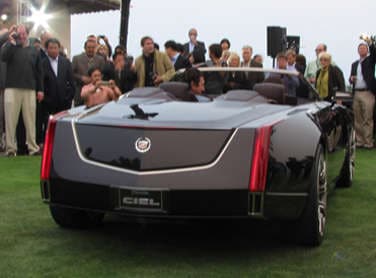 Page 3
Cadillac's vehicle lineup is currently in a state of flux. The Cadillac STS and Cadillac DTS sedans are set to disappear from the market by the end of the current model year, leaving the Cadillac CTS as the only non-crossover or SUV currently offered by the brand. The CTS will be joined by the upcoming Cadillac ATS entry-level luxury sedan, as well as the full-size Cadillac XTS sedan. The latter, however, is not intended to target ultra-luxury buyers, but rather absorb those who would have previously considered the STS or the DTS. Adding another full-size, high dollar sedan to the Cadillac portfolio would provide not just a boost to the brand's bottom line, but also improve how it is perceived in markets around the world.
Cadillac will also be significantly boosting the number of hybrids available in its showrooms. Although the Cadillac Escalade is right now offered in a gasoline / electric edition, The Detroit Bureau quotes Cadillac marketing chief Don Butler as stating that the company will be employing several different hybrid technologies across a wider range of vehicle platforms over the course of the next few years. This includes the introduction of the Cadillac ELR plug-in hybrid, as well as the potential electrification of several of its current platforms.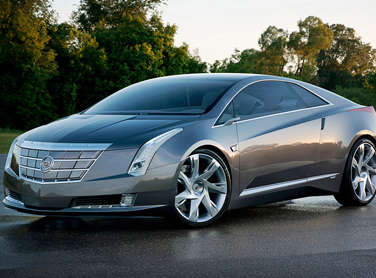 Butler went on to claim that Cadillac's resurgent vehicle lineup is far from finished when it comes to introducing brand new vehicles. According to Butler, the brand is poised to join the ranks of its Japanese and German competitors when it comes to filling fresh product niches with vehicles designed to appeal to drivers that may have never before considered purchasing a Cadillac.