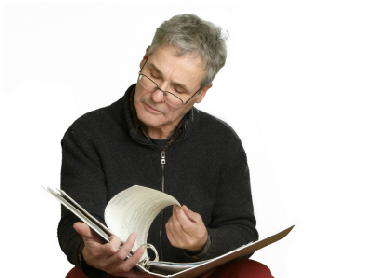 Shoppers looking for a used truck for sale in Houston might do well to take a look at the Texas Auto Writers Association's (TAWA) 'Truck of Texas' winners list. TAWA's Truck Rodeo is wildly regarded throughout the auto industry as one of the most grueling evaluations and harshest critiques of new trucks and SUV's in the USA. Composed of some of the most celebrated automotive journalists in all of Texas, TAWA's membership is a group of people who know trucks'"really, really, well.
Each year, voting after their annual Truck Rodeo, the members of TAWA name three overall winners, the Truck of Texas, the SUV of Texas and the Crossover of Texas. Judging by the 40-plus TAWA members occurs over two full days of on- and off-road evaluation. Consideration is given to everything from exterior styling and off-road capability to the entrant's overall utility, value and fuel efficiency.
So, if you're looking to get a good used truck, you might do well to consider one of TAWA's past Truck of Texas winners. Of course, it's pretty easy to do, because for the past five model years, The Truck of Texas has been an F-Series Ford.
The 2009 model Ford F-150 had class-leading capability, delivering, as it did, 11,300 pounds of towing ability and 3,030 pounds of payload with a best fuel economy of 21-highway/15-city mpg with the SFE package. This was available on the 2009 F-150's highest volume XL and XLT series. A look at asking prices for used Ford F-150 trucks the Houston area shows these trucks ranging from $17, 995 to $34,995, depending upon mileage and equipment.
The 2008 model Ford F-150 came in regular cab, extended SuperCab, and crew cab SuperCrew versions. Engine choices included a 202-hp 4.2-liter V-6; 248-hp 4.6-liter V-8; and 300-hp 5.4-liter V8. The top-end Harley-Davidson model featured a 450-hp supercharged V-8. The V-6 was available with a five-speed manual transmission or a four-speed automatic. Maximum towing capacity was 10,500 lb. The V-8s were automatic only. Autotropolis Houston-area asking prices range from $18,599 to $29,991.
The 2007 Harley-Davidson package included special badging, wheel lip moldings, chrome step bars, a rubber bed mat, and polished, 20-inch alloy wheels. Interior niceties included special leather upholstery, quad bucket seats, leather armrests, and unique adjustable pedals. It also included heated trailer-tow mirrors with integrated
turn signals, and a power-sliding rear window. The package required the 6.0-liter turbodiesel V-8 engine, automatic transmission, and an electronic transfer case. Finding a Harley Davidson model of this vintage is kind of rare, but Houston 2007 F-250 Autotropolis asking prices in general range from $24,295 to $31,998.
Ford's 2006 heavy-duty pickup trucks were virtually unchanged from the 2005 models. The l F-250s were available in five trim levels. XL and XLT offered a two-door regular cab, an extended SuperCab with rear-hinged doors that didn't open independently of the fronts, and a crew cab with four full doors. Top-line Lariat and King Ranch trims were available as both SuperCabs and crew cabs. A special Harley-Davidson edition used a crew cab only. A 300-hp V-8 engine was standard. Optional was s a 325-hp turbodiesel V-8. For all engines, a six-speed manual transmission was standard, and a five-speed automatic was optional. All were available with rear-wheel drive or four-wheel drive that included low-range gearing. Autotropolis asking prices in Houston for 2006 F-250 models range from $17,859 to $39,998.
Ford's Super Duty pickups got more powerful engines and a stiffer frame for 2005. Mainstream 3/4-ton F-250s encompassed rear- or 4-wheel drive, two-door regular cab, extended SuperCab with rear half-doors, and full four-door Crew Cab. Cargo beds were 6.75 or eight feet. All models came standard with antilock four-wheel disc brakes. Engine offerings were a 300-hp 5.4-liter V-8, a 355-hp 6.8-liter V-10, and a 325-hp 6.0-liter turbodiesel V-8. Standard with all engines was a six-speed manual; a five-speed automatic was new to gas engines that year and available with all. Houston area Autotropolis asking prices range from $14,995 to $28,747.