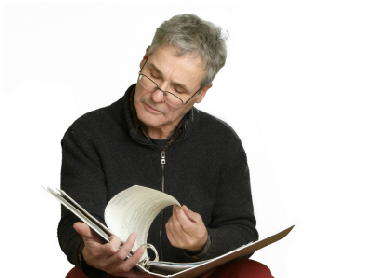 Ads proclaiming the amazing deals to be had at auto auctions are mostly true'"if you know what you're doing. There are deals to be had at auto auctions. The state of Texas has a variety of automotive auctions and car auction services. (You'll find a partial listing of Harris County auctions below.) For each of them, vehicle inventory information, photos, auction locations, and dates, as well as car buying and selling policies are available at your fingertips on 'Net. While some auto auctions are only accessible to car dealers, others are open to the general public.
Of course, if you've read other used car posts on this site you know buying any used car can be fraught with peril. At auction, you get what you buy with no do-overs. This is especially true at auctions, where it is assumed if you're there and bidding you know what you're doing and are prepared to assume the risks. The good news is with careful preparation and adherence to the following advice, you can get a good deal at an auction.
A first step is to attend a couple of auctions as an observer. Get a feel for the pace of them. Auctions go pretty fast, if you're not accustomed to them or don't understand how they work, you might wind up buying something you don't want'"or worse, not getting something you do want. Also by observing, you can get a feel for what cars sell for, so you can avoid paying too much.
Rather than looking for a specific make or model of car at an auction, you'll be better served looking for a car that fits a certain set of criteria. In other words, decide what criteria you need to meet and look for cars that do so. You're better off looking for a three to four-year old hatchback with a four-cylinder engine, capable of seating four, than you are looking specifically for a Ford Focus. Reason being you might be able to get a better deal on a VW Golf that nobody is bidding on, while every Ford Focus that comes up has hundreds of bidders. The last thing you want to do at an auction is get caught up in a bidding war and pay too much. By having alternatives you give yourself some latitude to move where a better deal might be found.
Auctions typically list the cars available for an upcoming sale online. Viewing them before you go and make a list of the cars to be offered that fit your needs. Auctions also host an inspection period to give prospective bidders an opportunity to look over the cars before the sale begins. Unless you are a trained professional
mechanic, you'd do well to hire one to accompany you for a couple of hours to look over the cars you've identified. Additionally, you'll want to note each vehicle's ID number, usually located in the bottom left corner of the windshield, so you can run a vehicle history report to make sure the car is what the auction is representing it as.
The NADA wholesale book is the guide dealers use to value cars. Under no circumstances should you ever bid more than the wholesale price of a car. If you're going to pay more, you might as well buy from a private party, or a dealer. So before you go, get an idea of what the cars you're considering are worth, set an upper limit for bidding and stick to it. When you're setting that limit, bear in mind you'll also pay the final auction price plus the buyer's premium. Most places, this runs about five percent of the purchase price, but make sure you find out exactly what the premium is at the auction you're attending. Also, many auctions require a registration fee. All of these costs should be figured in to make sure you actually wind up saving money.
Again, anything you buy at an auction is 'as-is' this means what you buy is what you keep. There is no 'cooling-off period', you assume all risk for your actions. However, if you follow these guidelines, you'll greatly increase your chances of driving around Houston in a 'new-to-you' car for much less than you would any other way.
4526 North Sam Houston Parkway West Houston, Texas 77086 1-281-580-1800
16602 East Hardy Road Houston, Texas 77032 1-281-443-1300
14450 West Road Houston, Texas 77041 1-281-890-4300
825 Rankin Road Houston, Texas 77073 1-281-821-2300
2535 West Mount Houston Road Houston, Texas 77038 1-281-847-4700
2535 West Mount Houston Road Houston, Texas 77038 1-281-272-5253
8215 Kopman Drive Houston, Texas 77061 1-713-649-8233
9605 Galveston Road Houston, Texas 77034 1-713-948-0001
6875 Will Clayton Parkway Humble, Texas 77338 1-281-540-6655