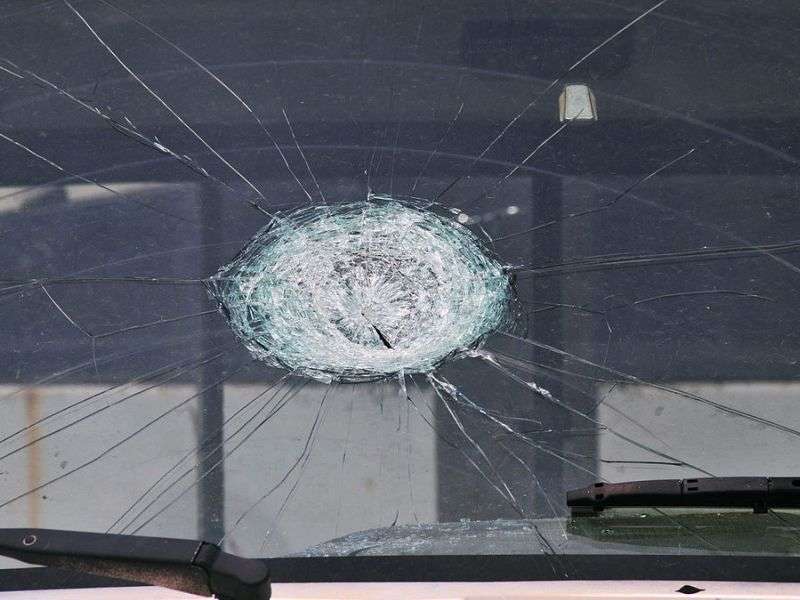 Occasionally, vehicles on car dealer lots will become cosmetically blemished through weather, accidents, vandalism, or other causes. One of the most common causes of cosmetic damage is hail. Hail damage is difficult to repair because it can cover nearly every surface of the automobile, including sheet metal which can not be easily accessed from behind to work out the dimples with traditional or paintless dent repair techniques. The problem of hail damage is so widespread that unusual methods can be employed to avoid hail, up to and including special hail blasters designed to break up hail stones with sound waves before they hit the vehicles.
When hail does strike, entire inventories of new cars can be damaged. These weather events can result in too many vehicles to fix in an economical fashion. The dealer will usually fix the most expensive vehicles and the vehicles with the least amount of damage and  touch up some of the more severe damage on other cars, but many vehicles end up being left as is. When this happens, dealers will often have a hail sale. Hail damaged vehicles are sold at a reduced price to take into account the cosmetic flaws. These flaws are almost always cosmetic in nature, since any damaged mechanical or safety components (glass, headlights, mirrors) will have to be replaced before the car can be sold.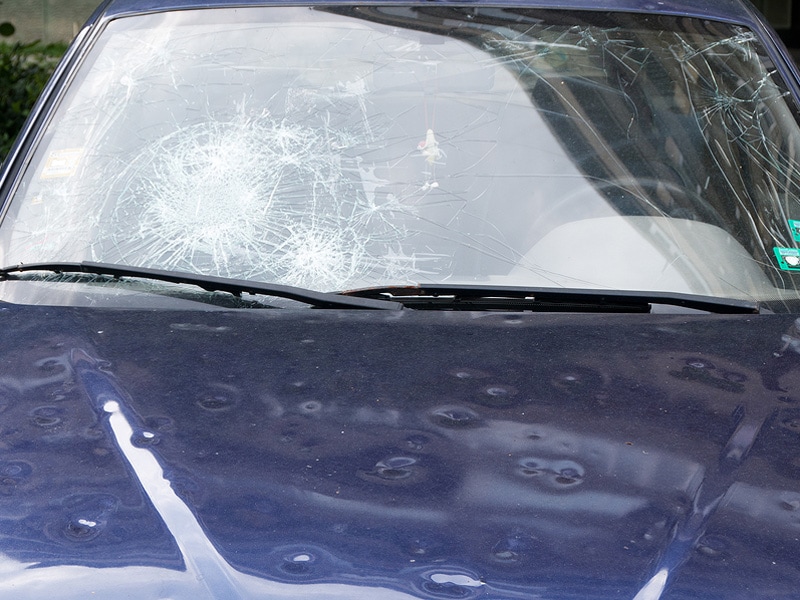 Hail damage can be so severe that the cost of repairing the vehicle will be more than the value of the vehicle. These vehicles will be totaled by the insurance company and issued a hail damage or flagged title. These vehicles can be purchased from the insurance company and the vehicle will be repaired to pre-loss or nearly pre-loss condition. These vehicles will likely have at least their windshield and rear glass replaced, along with any other damaged mechanical parts. Cosmetic damage such as dimples in sheet metal may be repaired to various degrees of completeness, from all dimples being removed to only the worse dents being fixed.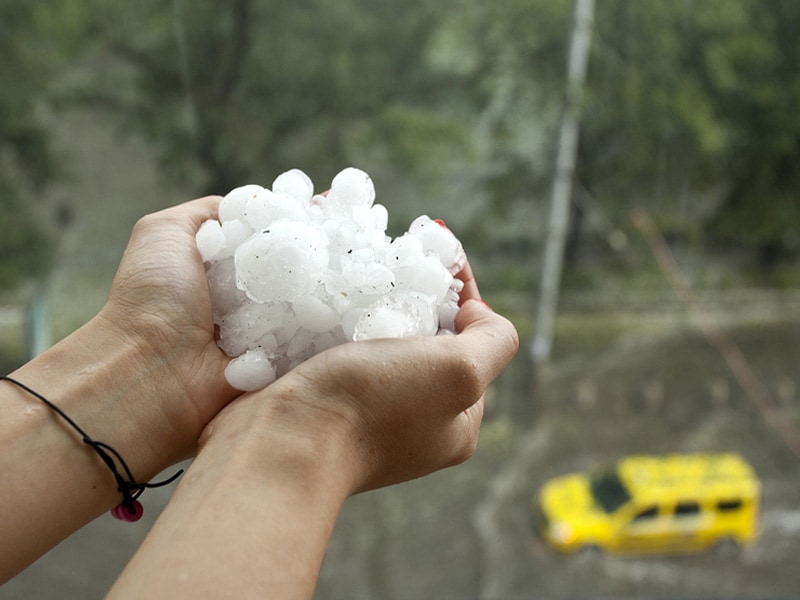 The reduction in initial purchase price is essentially the only benefit to purchasing a cosmetically blemished vehicle. Consumers may also have additional negotiation room. The dealer will want to get these vehicles off the lot as soon as possible to make way for more profitable inventory. The primary downside to purchase a hail damaged car is that even though there is up front savings,  trade-in or resale value will also be affected when you want to get a different car. Because of this, hail damaged vehicles are best when purchased for long-term use or when resale value will not be a major factor.