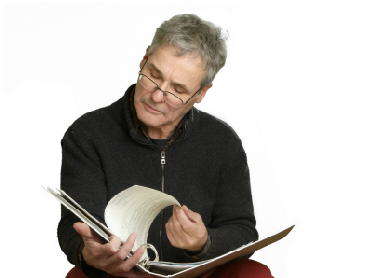 Buying a new car in New York is always easier to do if you prepare beforehand by making sure you have the latest information on the type of vehicle you are looking for and where you can find it. You also need to make sure that you know which fees and paperwork need to be filled before you can walk out of a dealership with the keys to your new ride in your hand. This article examines the steps that you need to take to buy a new car or truck from a dealership in the state of New York, from applying for the title to registering and plating your vehicle. It also points out a few of the best areas to visit when you are actively shopping for a new set of wheels.
New York auto sales are largely dominated by the Big Apple. Given the sheer size of New York City, it is no surprise that the metropolis and its environs are home to a huge number of dealerships. Residents of NYC are blessed with the ability to visit dealers representing every major brand and drive as many cars as they need to before deciding on which one is right for them. It's hard to pick a borough that particularly stands out when it comes to dealerships. While there is a fairly even distribution of them in any area where land values allow for the installation of a lot, Brooklyn does lead the list by a small margin.
Outside of NYC, most of the action is north of the city. Rochester, Syracuse and Watertown form a triangle of good dealership access, bordering the shores of Lake Ontario. While these cities might offer a stronger showing than most other municipalities in the state, in reality New York is so large and so populous that it's hard to find a region that isn't well served by a combination of small town dealers no more than a 30 minute drive away from each other.
New York new car dealerships take some of the hassle out of all of the paperwork associated with buying a vehicle by aggregating and submitting all of it for you. They will of course make sure to pass the fees that must be taken care of on to you, but their knowledgeable staff can relieve some of the stress associated with contacting the Department of Motor Vehicles. Buying a new car usually means you will have to pay state sales tax (4%), any local city or county taxes (ranging from 3% to 4.75%), a title certificate fee and a plate or registration transfer fee. You may also be responsible for paying a tax on the vehicle's use, depending upon where you live.
Like most states, New York determines registration fees based on vehicle weight, with lighter passenger cars getting the better end of the deal. The least expensive registration fees start at $26.00 for a two-year period, and range all the way up to $140.00 for passenger vehicles of over 3 tons, although if your vehicle has at least 6 cylinders, or is electric, the smallest amount you can pay in registration fees is $32.50*. For brand new cars, a fresh set of plates cost $15.00 - the same cost as transferring over old plates from your previous vehicle - and the title certificate will set you back an additional $50.00.
*Numbers based on new fee schedule going into effect 09/01/09.