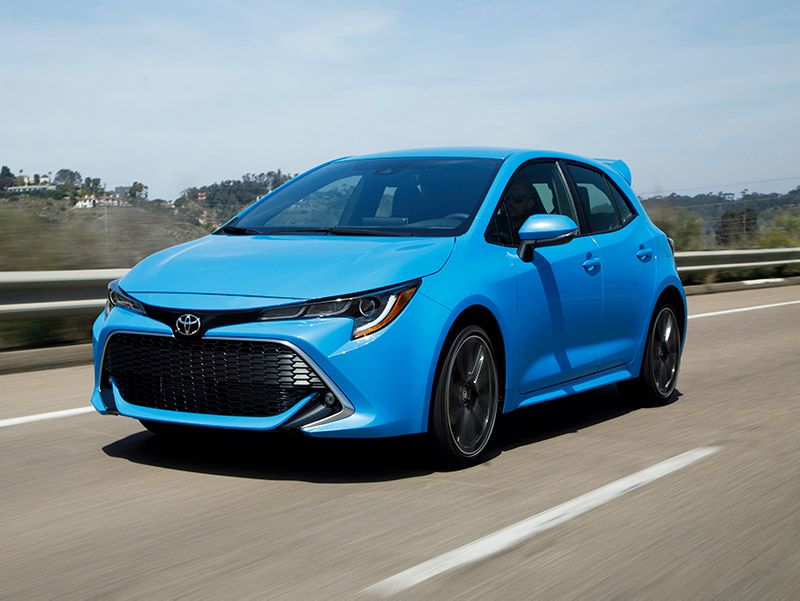 2019 Toyota Corolla Hatchback ・ Photo by Toyota
To say that the coronavirus has turned the process of buying a car upside-down is putting it mildly. For weeks now, dealers in many areas have found their ability to sell new vehicles in the traditional way severely limited by lockdown orders, restrictions on consumer movement, and the sheer fear of becoming infected.
To stay afloat, many auto brands have helped and encouraged their dealers to establish or enhance their ability to sell cars online and deliver them "touchlessly." Through new online initiatives, several automakers are offering consumers the ability to choose a vehicle, estimate a trade-in value, agree on payment, add accessories, and schedule delivery without ever setting foot into a showroom. In light of the fact that many Americans are self-isolating, auto executives hope these options will prompt consumers to complete the purchase of a vehicle in a whole new way during what could continue to be a very troubling economic time. Here's a rundown of some of the best online purchase programs.
Tesla
Tesla had a big leg up on many other car brands in online vehicle purchasing because it has been doing it from the beginning. When going to the Tesla website, customers find ordering a Tesla is very much like the typical buying experience of other consumer products on the Internet. Buyers choose their options, enter their contact information, and indicate their preferred delivery timing.
If the vehicle purchased is not in stock, the delivery timing is not guaranteed, but there are a variety of delivery options. With Tesla's Express Delivery, the customer checks in at the scheduled delivery location and is remotely routed to the new car via the Tesla app's location tracking tool. All required documents are waiting inside the car with highlights indicating where to sign. The documents are dropped off at the exit for review. An alternative is Tesla Direct Drop, a completely touchless delivery experience in which Tesla drops off the new vehicle at a location the buyer chooses with no interaction at all after the required paperwork is completed and submitted by mail or courier.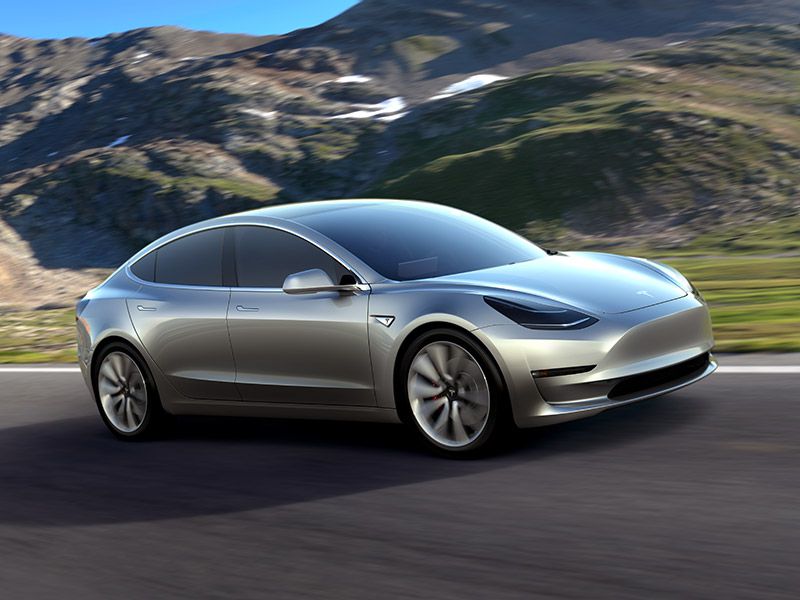 Photo by Tesla
Buick
Buick was one of the General Motors brands to respond very quickly to the COVID-19 pandemic with a multi-faceted series of sales, finance, and service initiatives. One of them is GM's online buying experience "Shop. Click. Drive."
Available through the Buick national consumer website (buick.com/here-to-help), the program enables customers to browse individual dealerships' inventory on desktop or mobile devices, choose a vehicle, determine trade-in value, and set up the complete purchase all without ever leaving home. It is an excellent way to determine the Buick vehicles available in your area and, once you've located the vehicle you're interested in purchasing, it will guide you in step-by-step fashion until you have consummated the deal. Some Buick dealers will deliver the vehicle to your home, while at others, a showroom pickup with social-distancing human intersection is required.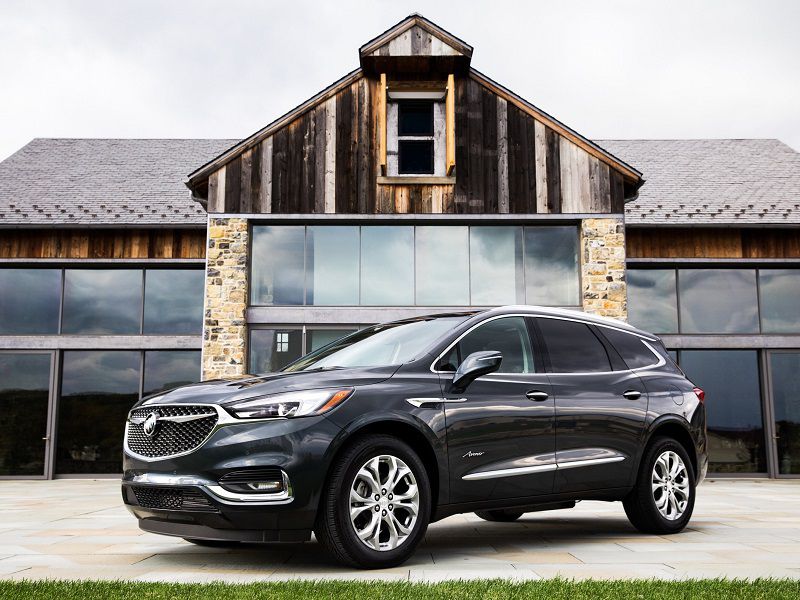 Photo by Buick
Cadillac
Cadillac, GM's luxury brand, is also touting GM's "Shop. Click. Drive." online buying procedure, but, as you might guess, it is also adding another level of service to facilitate at-home buying. Cadillac Live is a virtual showroom that you can access from the comfort of your home or anywhere else the authorities allow you to go these days.
Each Cadillac Live session features a live Cadillac ambassador who can give you a personalized tour of various Cadillac vehicles and answer your product questions. That experience and Cadillac's version of "Shop. Click. Drive." can be accessed at cadillac.com/we-have-your-back. Buyers can figure out all the details of their deals online. For those ready to take delivery of their new Cadillac, many dealers are offering "touchless" delivery service.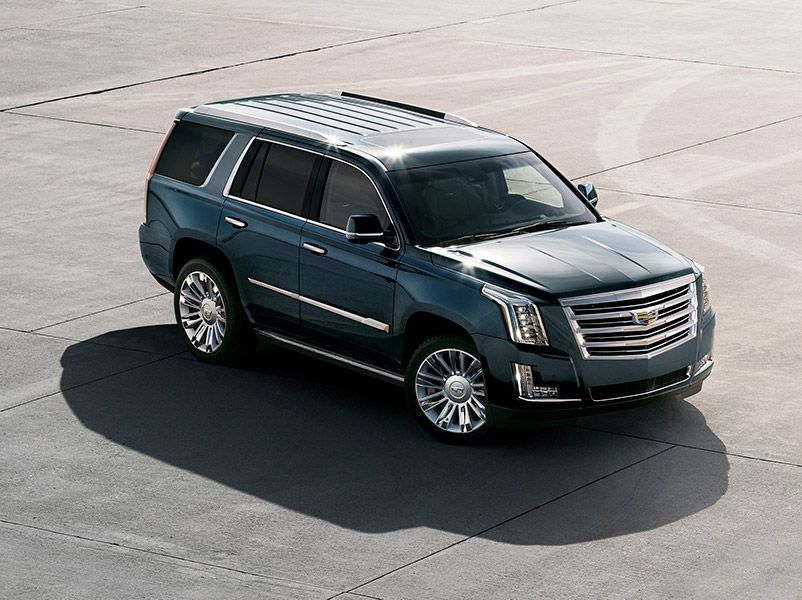 Photo by Cadillac
Chevrolet
Despite having one of the largest franchised dealer organizations in the United States, Chevrolet has changed its operations quickly to contend with the business and personal restrictions that have accompanied the coronavirus epidemic. A high percentage of Chevrolet dealers nationwide are open for sales, service, and parts business, and many Chevy dealers are expanding their use of GM's online buying system "Shop. Click. Drive."
The process can begin on the Chevrolet.com national website, and the "Shop. Click. Drive." process transports customers to individual dealers' websites where they can view inventory. Once a specific vehicle has been chosen, the customer clicks the "Start Buying Process" button to begin the transaction. The customer can then get a trade-in estimate, choose finance or lease options, and create a deal. Should the desire to test drive the vehicle before signing the deal, the options include scheduling an appointment at the dealership, an appointment at a different location, or test-driving before signing the final documents at delivery. Once the deal is agreed to, the customer can schedule delivery at home or pickup at the Chevy showroom.
Photo by Chevrolet
Chrysler and Jeep
As part of Fiat-Chrysler's overarching "Drive Forward" program, Chrysler and Jeep offer an online shopping and purchase option. Available from the Chrysler.com and Jeep.com national websites, the online experience allows customers to select from the entire lineup of new Chrysler and Jeep brand vehicles, choose their trim level and available packages, select a warranty, apply for financing, and request a credit check, all from the safety and comfort of their own homes.
Test drives can also be scheduled online, and the vehicle will be delivered to the customer's home for that purpose. Once ready to consummate a deal, customers can apply incentives and estimate their monthly payment. The contract can be signed online or the paperwork can be transferred via courier. Delivery is available through participating dealerships, so you can have your new Chrysler or Jeep vehicle delivered to your home.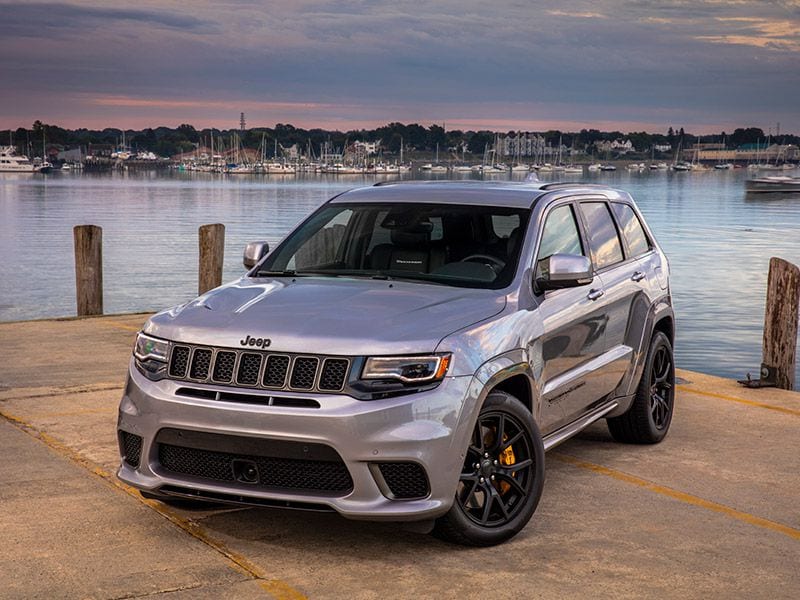 Photo by Fiat Chrysler Automobiles
GMC
GMC trucks and SUVs are often sold in dealerships that also feature Buick vehicles, so it is not surprising that GMC's response to the pandemic is similar to its sister brand. GMC's version of GM's online buying experience "Shop. Click. Drive." is available through the GMC national consumer website (gmc.com/here-to-help.)
Much like Buick's online system, the program enables customers to browse individual dealerships' inventory using their desktop computers or mobile devices. "Shop. Click. Drive." lets customers choose a vehicle from available inventory at a local GMC dealer, figure out the trade-in value of their current car, and set up the entire purchase. Many GMC dealers will deliver the customer's vehicle to their home. Otherwise, customers can pick up their new GMC vehicle at the dealership using social-distancing protocols.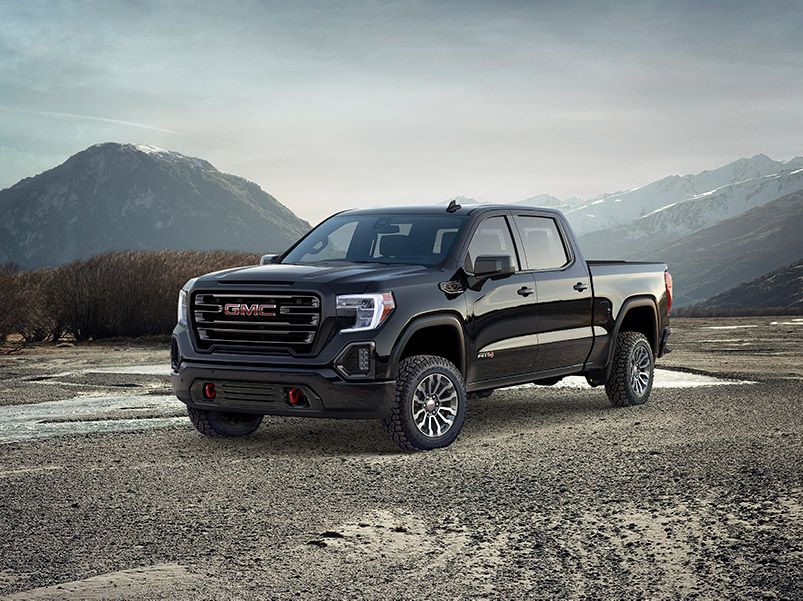 Photo by General Motors
Hyundai
The rapid onset of the COVID-19 pandemic and its ramifications have prompted Hyundai dealers to change their operations significantly. Across the country, most Hyundai dealers are still open for service. Many are conducting new and used-car sales as well, but the way they are accomplishing that has been transformed almost overnight.
Hyundai's "Click to Buy" program allows customers to purchase a vehicle without leaving the safety and comfort of their homes. Accessed at hyundaiusa.com/us/en/click-to-buy, the program enables customers to handle the entire car-buying experience online at a participating Hyundai dealer at any time of the day or night. Even sensitive information like credit application can be handled securely online. Customers can do all the paperwork on their own computers at their own pace. You can stop at any point in the transaction and save your work to continue at a later time. And you're under no obligation to buy the vehicle until you sign. Home delivery is available from many Hyundai dealers enrolled in the program.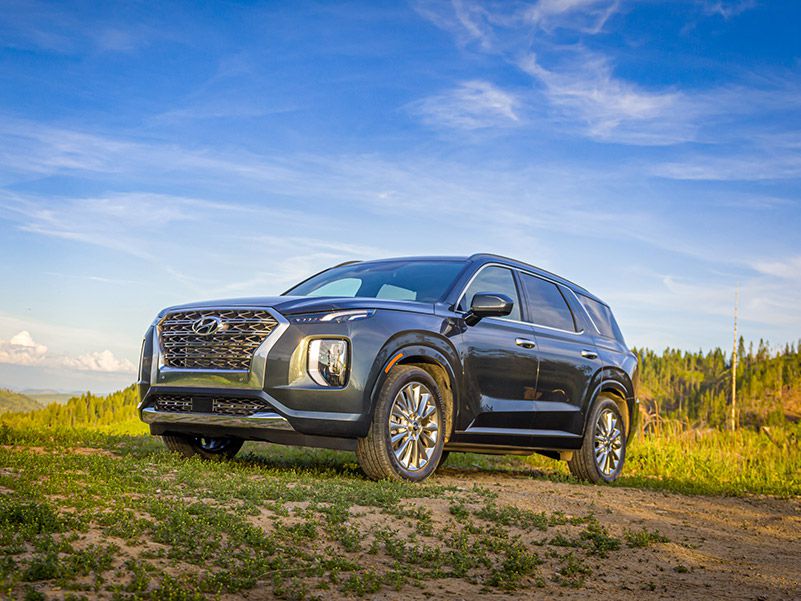 Photo by Hyundai
Ram and Dodge
With the uncertainty surrounding all of our daily lives due to the COVID-19 virus, Dodge and Ram rapidly instituted an online buying experience that largely mirrors the program offered by Chrysler, Jeep, and Fiat.
Featuring a "buying experience that feels as close to the dealership experience as possible," the Drive Forward program allows customers to select from the entire lineup of new RAM trucks and Dodge vehicles from existing inventory at dealerships near them. Shoppers can choose their trim, options, and package preferences, select a warranty, apply for financing, and request a credit check using their home computer or mobile device. Customers and dealer personnel can then come to an agreement on the deal online and arrange vehicle pickup at the showroom or at the customer's home.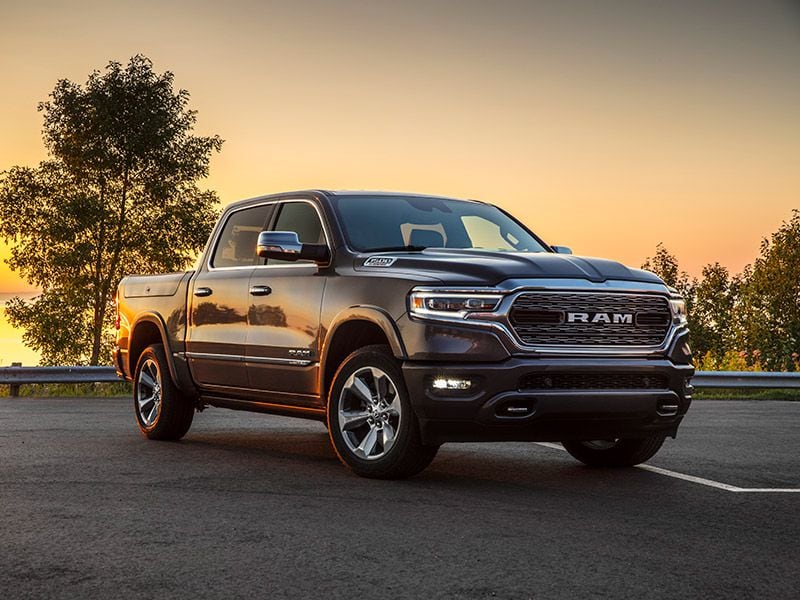 Photo by Fiat Chrysler Automobiles
Ford
The coronavirus has altered the way Ford retailers are conducting their business. Currently, they are relying on online, email, and telephone communication to make deals, many under the terms of the "Built to Lend a Hand" campaign. Some Ford dealers are offering test drives by appointment, and home delivery of the test-drive cars is possible in many instances.
According to a Ford spokesperson, service work and parts sales are still being offered by most Ford dealers. Ford reports that more than three-quarters of its dealers will work with customers on remote vehicle delivery for sales and service. Scheduling of service appointments and one-touch access to roadside assistance is available via the FordPass app. Both new cars and cars being returned from service are being disinfected according to Centers for Disease Control-approved techniques.
Photo by Ford
Honda, Toyota, Nissan
Unlike their domestic-brand counterparts, the big three Japanese brands — Toyota, Honda, and Nissan — don't have national online buying initiatives. At the same time, each of the brand's national websites — Toyota.com, Honda.com, and Nissanusa.com — has links that can help customers connect with individual dealers. Many of those dealers offer online shopping, shopping support, and chat that can help with the buying experience.
In addition, most Toyota, Honda, and Nissan dealers are using email, text, and telephone communications extensively in the buying and deal-negotiation processes. A select number of dealers representing each of those brands can do complete vehicle transactions, including trade-in valuation and loan application/approval, online.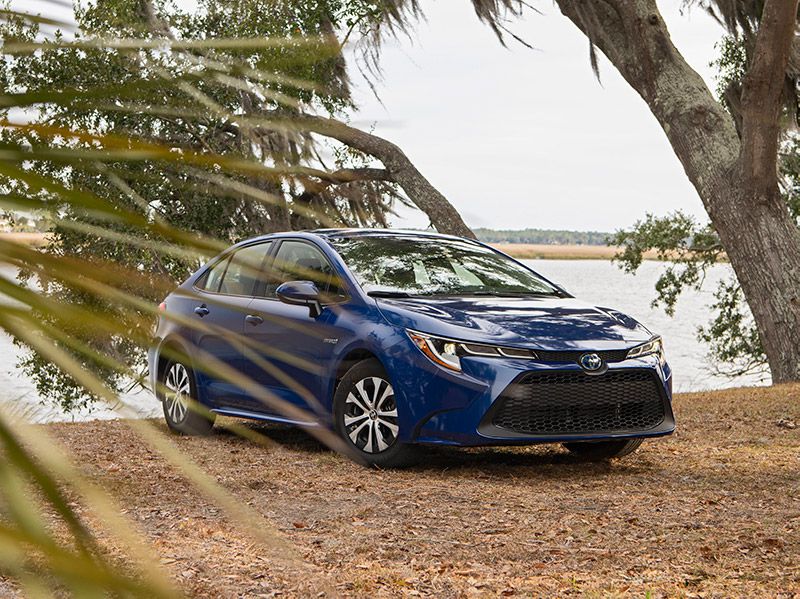 Photo by Toyota