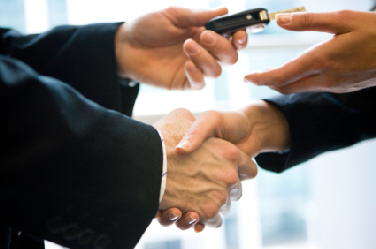 Surprisingly enough, most savvy car shoppers don't immediately go shopping for a car when it comes time to purchase a new one. Instead, they go loan shopping. The reason for this is that most people don't want to go looking for a car they can't afford. They want to be able to calculate their monthly payment, and try to go for a great interest rate beforehand. Auto loans, like personal loans can be tough to get if you have no previous history with car loans, or if you have bad or bruised credit. Also, your payment may be higher and the amount you get approved for also lower. Therefore . Car loans and other types of loans (personal loans for example) can also help you build your credit.
With the current housing foreclosure market and downward-turned economy, debt is becoming a huge issue lately. Most people are trying to manage it, get out of it and stay out of it completely once everything has been paid off. It seems counter intuitive to go into debt with a car loan when you are trying to manage your money properly. However, having auto loans can teach money management because you make payments each month for a number of years. They can also build your credit. It is especially important to have good credit when you want to get financing to purchase almost anything large-scale: furniture, motorcycles, boats, and automobiles. Having a good car loan history can almost guarantee improved credit. Let's take a look at how car loans can play a huge part in your financial future.
Having good credit history basically states to financing companies, banks and other types of business that you can be trusted to make your payments each month, and make them on time. Credit is assigned on a scale from 1-900, with 850 being what most people with the highest credit scores have. Depending on credit history, most people have a score between 300 and 750. The average credit score in the nation today is 645, having gone down from 725 in recent years. Your credit score is based on your income-to-debt ratio (how much money do you make as opposed to how much money you owe) and on your payment history with companies. Companies that give you credit, such as credit card companies and cell-phone providers report your payment history with the three major credit bureaus each month: Trans-union, Equifax and Experian. Your credit score is based on the middle score of these three companies; not the highest or lowest.
Good credit history can be reported by your creditors as well as bad. Keep this in mind next time you opt to buy a pair of new shoes instead of making your credit card payment. If you are trying to build or repair credit in order to get a car loan, and you already have some accounts open, try to make those payments on time for as long as possible before going loan shopping. This should raise your credit score. Another thing you can do to raise your score is to pay more than your minimum payment. This should be done anyway, because unbeknown to many people, just paying the minimum payment doesn't actually pay anything on what you owe, it only pays the interest and fees, which goes straight to the company and not to you.
If you have done everything you can to raise your credit score, and your car loan is still not quite what you had hoped it would be, don't be afraid to take the loan anyway and use it to your advantage. If you can afford the payments, make them regularly and on time for at least a year. Also during this time, continue to do the things mentioned above and continue to raise your credit score. After a while, you should be able to go out and refinance and get a much better loan. Finance companies will see that you have established a good payment history with your other car loan, and will soon be vying for your business.