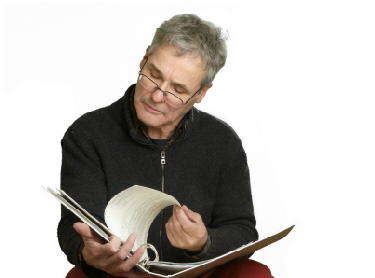 For the first time in 14 years, is not at the top of J.D. Power and Associates' annual Vehicle Dependability Study. Tying for this year's top spot, and have managed to greatly improve their overall quality and reliability with 122 problems per 100 vehicles, knocking Lexus to the number three spot with 126 problems per 100 vehicles. Although Buick has been close to the top in recent years, Jaguar made a surprising surge from the 10th spot last year to its share of the top spot this year. With Lexus dropped to the third spot overall, and round off the top five automakers in the list. Another aspect that J.D. Power showed was that consumer are now keeping their vehicles for an average of 73 months (versus 65 months in 2006), meaning that its Vehicle Dependability Study may now carry even more weight among new-car buyers.
To come up with the total rankings, J.D. Power and Associates surveyed 46,000 original owners of vehicles that are three years old (2006 model year) and then broke down the major problems reported into eight categories: exterior, driving experience, features/controls/displays, audio/entertainment/navigation, seats, HVAC, interior and engine/transmission. The industry average for problems per 100 vehicles was 170 leaving companies such as , , and with below average rankings, while and all brands from and received above average marks. Since all of the vehicles in question are 2006 models, these results could prove to be either good or bad for certain automakers looking forward to future rankings.
On the good side, Buick and Jaguar made the list without recent groundbreaking entries such as the 2007+ and 2008+ , respectively. When these vehicles become eligible for this survey, it should help both companies stand out even further from the rest of the pack. Standing out for Buick, the won the top spot as the highest ranked midsize car, while the and (replaced by the Enclave) were also mentioned in their respective segments. Despite losing the coveted top spot, Toyota Motor Corporation still walked away as the biggest winner. Not only did the top all other vehicles with a record 61 problems per 100 vehicles, vehicles from Toyota, and were the highest ranked in their specific segments in 10 out of 19 vehicle segments and 14 individual vehicles were named.
When it comes to bad news, things couldn't look worse for . Already at the bottom of the list, the company has since dropped the only vehicle that was mentioned among the top-ranked sub-compact car, the . Joining Suzuki at the bottom, doesn't really have any new products launched since 2006 that would raise it up from the dredges. , listed as the second worst brand for reliability, and are also among the bottom dwellers, but both companies have introduced new, competitive vehicles since 2006 that should help improve the company's reliability and dependability as perceived by J.D. Power.