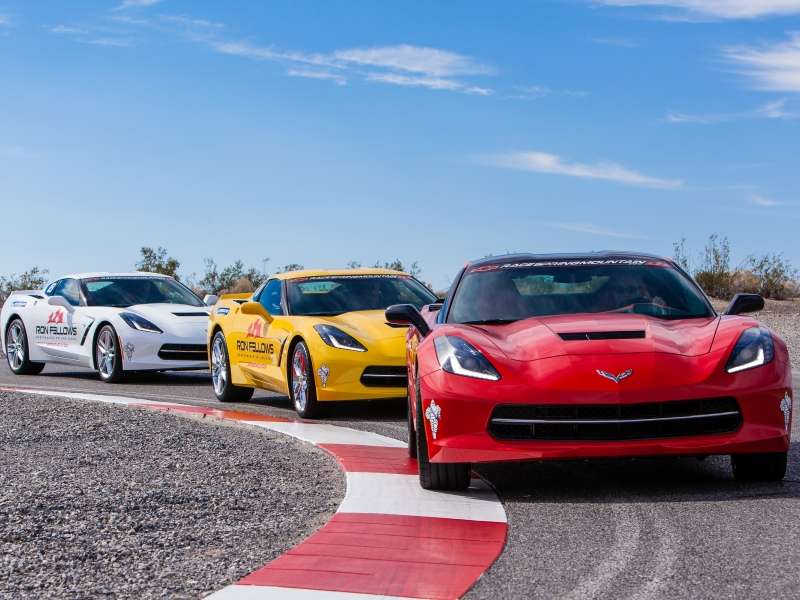 Although the school year is winding down for the kids, the latest continuing-education sessions for the 2014 Chevy Corvette Stingray are just gearing up. Chevrolet, of course, is here to help, and will be providing new Stingray owners with a $1,500 discount on a two-day experience at the Ron Fellows Performance Driving School. That does leave drivers on the hook for an additional $1,000, but it's a small price to pay for track time under the auspices of a Corvette racing legend.
According to Fellows, a back-to-back Le Mans winner for Corvette in 2001-2002: "It's more than simply going fast and learning when to turn and apply the throttle. Mind speed and decision-making are key elements in the high-performance world, and our car control exercises and on-track training will help drivers improve their ability to process information quickly and accurately, resulting in a better coordination of eyes, hands and feet to improve their driving skill. It's great fun—and drivers will definitely challenge their limits to find the limits of the new Stingray."
They also can rest assured that they don't have to bring their cars with them: A fleet of track-prepped 2014 Chevy Corvette Stingrays awaits at the Spring Mountain Motor Resort in Pahrump, Nev., which is where the campus of the school—including a 2.2-mile road course—is located. As for the school's dorms, well, the Corvette classes get to stay track-side at the Club Spring Mountain, described as "state-of-the-art motorsports country club."
The experience is open to drivers of all skill levels, too, and owners can extend their stays with an available three-day Fellowship at the racing school. The extra time will be devoted primarily to open lapping, for more on-track driving experience; it features a nice discount for owners of the 2014 Chevy Corvette Stingray as well, with a cost of $2,150 that represents $1,745 in savings.
Added Fellows: "Our goal is to ensure every driver leaves with enhanced driving skills, more confidence on the street and track and, most of all, a deeper understanding of his or her Corvette's capabilities and how to safely enjoy the car to the fullest."
For more info about the new driving programs for the 2014 Chevy Corvette Stingray, check out www.SpringMountainMotorsports.com.