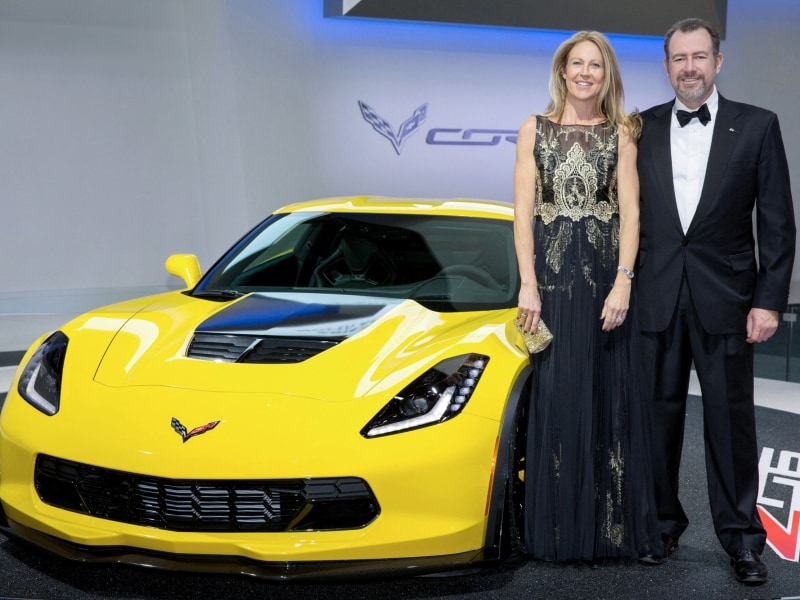 One of the most hotly anticipated arrivals of the season is upon us, and it has nothing to do with a fat white guy in a weird red suit: The initial batch of 2015 Chevrolet Corvette Z06 models has left the plant in Bowling Green, Ky.—manufacturing home for the Corvette since 1981—and is on its way to dealerships now.
The new superstar of the supercars is the fastest Corvette ever produced for retail consumption, making it both a great gift and perfect for dashing out to get a (small-ish) last-minute present. After all, with a supercharged 6.2-liter V8 that makes 650 hp and a like number of pound-feet of torque, the 2015 Chevrolet Corvette Z06 can sprint from 0-60 in a mere 2.95 seconds and run the quarter mile in 10.95 (with a trap speed of 127 mph). And all snark aside, when it comes to cargo space, the 15 cubic feet in the 2015 Chevrolet Corvette Z06 coupe is a bit more than you get in subcompact sedans like the Nissan Versa or Chevy Sonic, and significantly (16.4 percent) past the 12.8 cubic-foot capacity of a Ford Fiesta sedan.
Now, it's true that the drop-top Z06 loses a fair chunk of that cargo volume, but on the other hand, it's a drop-top Z06, something Chevy hasn't produced since 1963. Also, while the 2015 Chevrolet Corvette Z06 Convertible doesn't go into production until early next year, the Coupe does offer, for the first time in a Z06 edition, a removable roof panel for its own version of an open-air driving experience.
Another important first for the 2015 Chevrolet Corvette Z06 is its eight-speed paddle-shifting automatic transmission, which is a key enabler of the car's incredible performance. Without it, when the car is fitted with a standard seven-speed manual transmission, Chevy reports a 0-60 time of 3.2 seconds and a quarter-mile performance of 11.2 seconds.
The 2015 Chevrolet Corvette Z06 then caps off its new performance benchmarks with a new high point for lateral acceleration in a Corvette, at 1.2 g, and the shortest 60-0 braking distance—99.6 feet—of any production car ever tested by General Motors.
Pricing for the 2015 Chevrolet Corvette Z06 begins from $78,995.