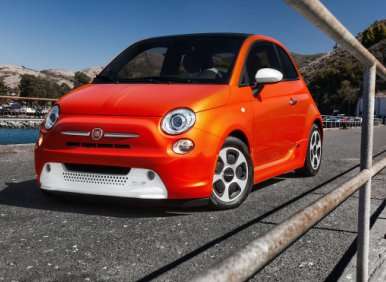 There's a bit of a sale going on over at Amazon, with 240-volt electric-vehicle home-charging units, from the likes of GE, Aerovironment (Nissan's preferred partner), and Siemens, all showing $50 discounts—lowering the price of admission to $849 for what's currently the least expensive model; and it qualifies for free Super Save Shipping, too. Which gives you an idea of what a big deal the Bosch Power Max is, since the new entry from the long-time automotive supplier is on sale now with a retail price point below $450.
"We believe that for the foreseeable future, most EV drivers will primarily charge at home," said Tanvir Arfi, president, Bosch Automotive Service Solutions. "Because many of the incentives available to offset the costs of purchasing and installing residential Level 2 charging stations are expiring, we believe it's critical to maintain the momentum towards Level 2 by offering high-quality, but lower-cost charging solutions to our customers. We are excited to offer the Power Max, as it accomplishes this objective: a superior product at nearly half the price of the current products on the market."
As a reminder, Level 2 charging stations drastically cut the time it takes to juice up electrified vehicles; for example, the fully electric 2013 Fiat 500e takes some 22 hours to charge from a standard household outlet but just four hours with a Level 2 setup. The Ford C-MAX Energi, a plug-in hybrid, requires approximately seven hours to fully charge with the former and about 2.5 with the latter.
2013 Bosch Power Max Charger: Highlights
The Power Max is not available through the massive online marketplace at this time, but Bosch is taking orders now at 877-805-3873, and it expects to have units in customers' hands—and garages—by early July.  Also, even though the new system is highly affordable, it will still be backed by a full support program from Bosch that includes a three-year limited product warranty and comprehensive after-sales customer care. Among the other Power Max features are:
Expected compatibility with all electric vehicles, which would include the Nissan LEAF, Ford Focus Electric, Chevy Volt, Toyota Prius Plug-in and Honda Accord Plug-in, Fiat 500e, Smart Electric Drive, and Mitsubishi i-MiEV; and yes, "The Power Max is in the process of being validated on the Tesla Model S," according to Bosch sources.
UL certification in the U.S. and Canada.
Ease of use, with owners only having to plug their vehicles in to begin the charging process.
Durability for both indoor and outdoor installation, thanks to enclosures that are 3R-rated by the National Electrical Manufacturers Association.
Safety measures like a "break-away" cord, in lengths of up to 25 feet.
16- and 30-amp configurations.
Efficient technologies, such as a hardwired on/off switch that completely shuts off electricity to the Power Max when it's not in use.
For more info on Bosch home-charging solutions, visit: www.PlugInNow.com.