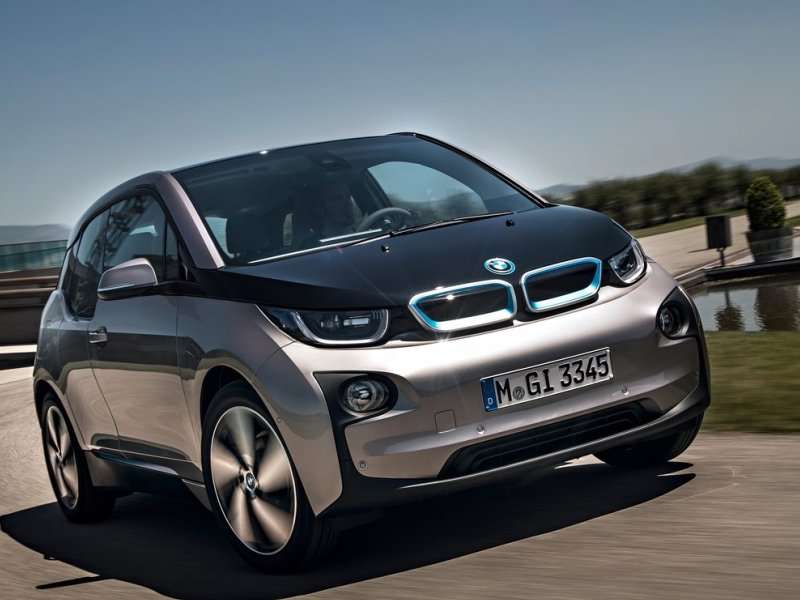 BMW i3 ・ Photo by BMW
Earlier this week, BMW pulled the cover off its first production electric vehicle, the i3 and the i sub-brand. This isn't your father's (or for that matter, your grandfather's) BMW. BMW says the i3 introduces a "new era for electro mobility at BMW."
We're going to dive in and see what makes the i3 unique to BMW.
Understanding LifeDrive
The i3 uses BMW's new LifeDrive architecture. LifeDrive is comprised of two different modules: the Life Module and Drive Module.
The Life Module is the i3's body. The body is the first-ever mass produced Carbon Fiber Reinforced Plastic (CFRP) body. The benefits of using CFRP is that it has similar strength properties to steel, while being 50 percent lighter. That helps keep the i3's curb weight down to an estimated 2,700 pounds.
The other half of LifeDrive architecture lies underneath the body. The Drive Module is comprised of a fully aluminum chassis, electric motor with 170 horsepower and 184 pound-feet of torque, 22 kWh lithium-ion battery, single-speed transmission, and suspension components. Optional is a 650 cc, 34 horsepower two-cylinder gas engine acting as a range extender.
Performance and Range Specs are as follows:
0-30 MPH: 3.5 Seconds
0-60 MPH: 7.0 Seconds
Top Speed: 93 MPH
Range: 80 - 100 Miles (160 - 200 Miles with Range Extender)
Recharge Time: 3 Hours With the Standard Charger, 30 Minutes With the Fast Charger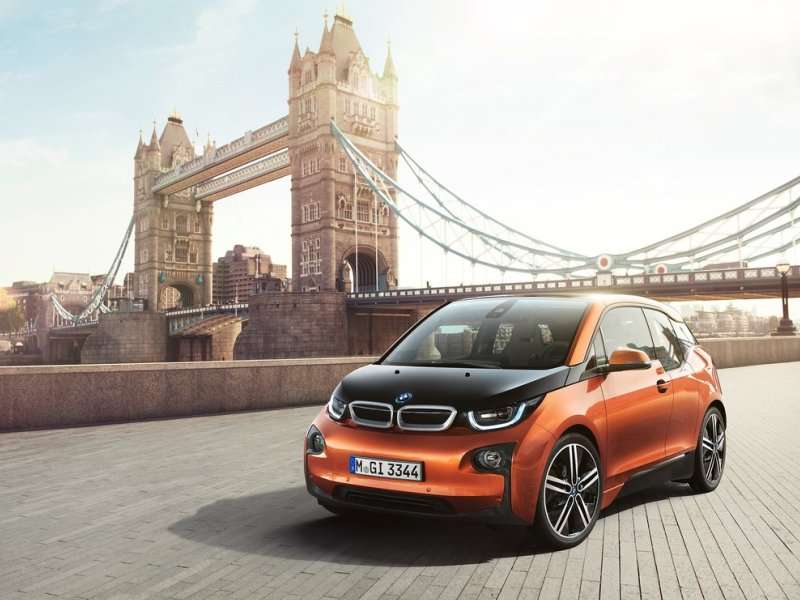 Inside and Out
The i3 exterior look is very polarizing. The only recognizable BMW cues that are on the i3 are the roundel badge and kidney grille. The i3 is clearly designed to be a city car, with the shape maximizing interior space. The shape also plays a key role in improving the efficiency of the i3. The side shows off mini suicide-style doors that improve entry and exit.
Inside, the i3 is about as roomy as the 3-Series sedan and provides a very premium feel for its passengers. About 25 percent of the materials used in the i3 are recycled or renewably-sourced materials.
BMW will sell three different trims of the i3 in the states:
Mega World: 19-inch aluminum wheels, BMW ConnectedDrive with eCall, BMW i Remote, 7.4 kW on board charger and LED headlights, DRLs and tail lights.
Giga World: Giga-specific 19-inch wheels, interior wrapped in leather and wool cloth, comfort access, sunroof, and satellite radio.
Tera World: Unique 19-inch wheels, full leather interior, and anthracite floors mats.
Pricing begins at $42,275 (includes a $925 destination charge) before incentives, and arrives at dealers next spring.
See the full photo album for the BMW i3.