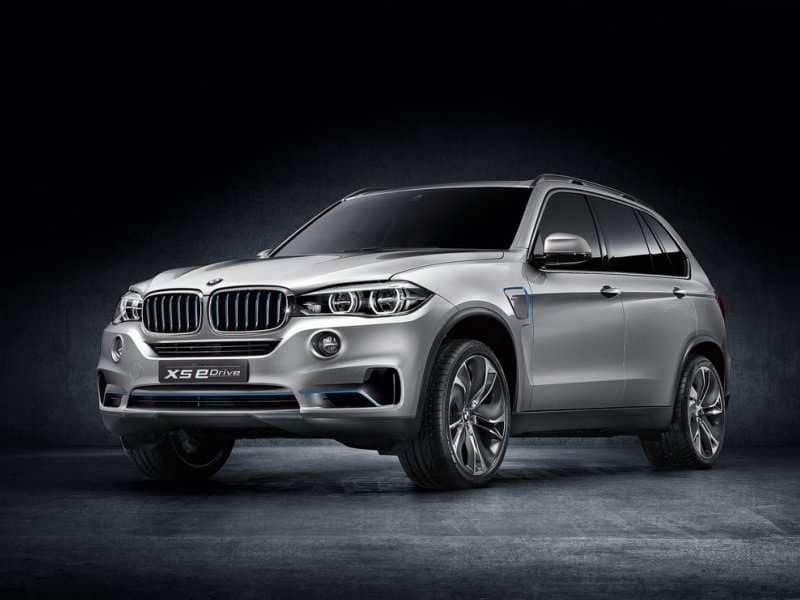 BMW decided to introduce its showing for the Frankfurt Motor Show a few weeks before the show began. Meet the X5 eDrive Plug-In Hybrid concept.
The X5 eDrive is BMW's second concept wearing the eDrive moniker. That means under the hood you'll find a four-cylinder gas engine and a 95 horsepower electric motor. The electric motor draws power from lithium-ion battery pack. BMW didn't say how power the system outputs An automatic transmission routes power to all four wheels via BMW's xDrive all-wheel drive system. The run to 60 MPH takes just under seven seconds with both powertrains working and can reach a top speed of 75 MPH. Fuel economy-wise, BMW says the X5 eDrive can return up to 61 MPG on the European cycle. The X5 eDrive can travel up to 19 miles (we're guessing here) on electric power alone.
Drivers will have the choice of three different drive modes for the X5 eDrive. They are:
Default: Allows the hybrid system to automatically make the vehicle as efficient as possible. Electric: Runs the vehicle on electric power only. Save Battery: Preserves the battery's current state of charge.
Aside from the obvious plug port on the left front fender, the X5 eDrive concept gets some unique design cues. The front and rear fascias are restyled. A set of lightweight, aero-tuned 21-inch alloy wheels are fitted to the concept.
We're hoping BMW gives us some more info on the X5 eDrive when it officially debuts next month.