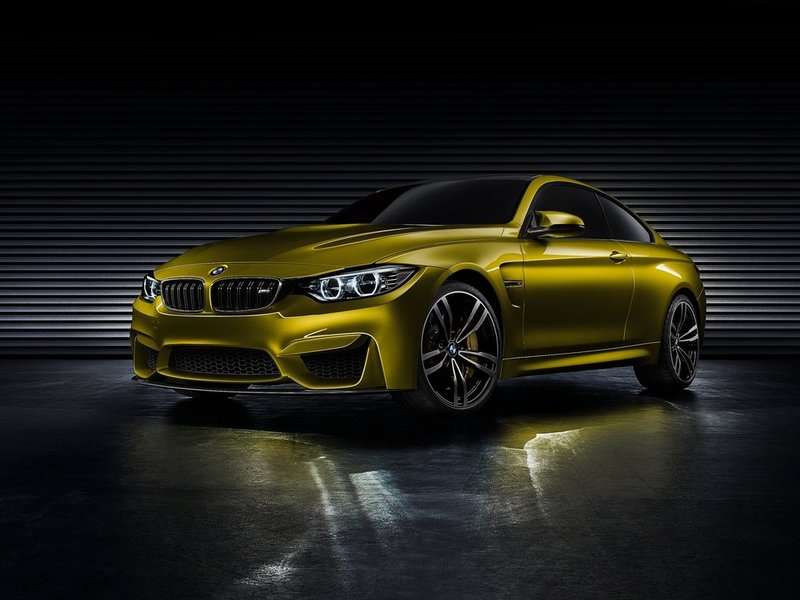 Pebble Beach has seen a number of manufacturers premiere either new models or concepts. Case in point, BMW, which showed off a concept version of the vehicle formally known as the M3 Coupe, now called the M4 Coupe. Why M4? It plays into BMW's revised nomenclature where odd number cars are sedans and even number vehicles are coupes/convertibles.
The M4 Concept takes the 4-Series Coupe and adds a bit of aggression. The front end has a wider stance and a set of larger air inlets. BMW's kidney grille features a little M4 badge on the driver's side. The hood has the traditional hood bulge. The side has a set of muscular wheel arches with a set of twenty-inch wheels and large, carbon ceramic brakes. The back features a small spoiler integrated into the trunk lid and a carbon fiber diffuser.
As for the color of the M4 Concept, BMW calls it Aurum Dust and it will be an M4 exclusive. Some might think it's a callback to the E46 M3's Phoenix Yellow color.
BMW is keeping their mouth shut on powertrain details. We'll likely learn more when the production M4 makes its debut sometime this year.