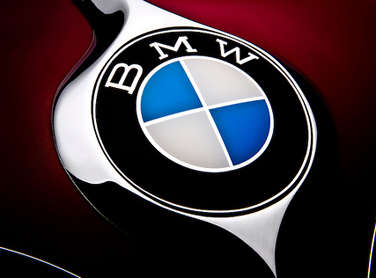 BMW will be shuffling its crossover lineup, as well as making adjustments to its hybrid marketing strategy in the United States over the course of the next couple of years. One planned change affects both of those categories - the decision to discontinue production of the BMW X6 ActiveHybrid.
BimmerFile is reporting that the full-size crossover "coupe" will not offer a hybrid trim level for the 2012 model year, making 2011 the swan song for the BMW X6 ActiveHybrid. The X6 ActiveHybrid was a crossover that drew considerable attention when it was initially released, for a number of reasons. It was the first battery-assisted BMW to be sold in the American market, and it introduced the world to the brand's philosophy that a gasoline / electric drivetrain could be configured to favor the production of impressive amounts of horsepower and not be focused exclusively on returning high fuel mileage ratings. Selecting the large and heavy BMW X6 four-seat crossover as the vehicle in which to demonstrate this particular approach to hybrid design was a bold move by the company, and while vehicle offered only a mild 12 percent fuel economy boost compared to the rating offered by the standard X6 it brought with it a considerable improvement in performance.
Unfortunately for BMW, few luxury shoppers were interested in paying a premium for a hybrid crossover that stickered for almost exactly the same amount as the much more capable BMW X6 M - even if the X6 ActiveHybrid held the title of the world's most powerful hybrid vehicle. As a result, BMW's 2012 hybrid lineup will consist exclusively of the BMW 7 Series ActiveHybrid full-size sedan. The luxury flagship won't be lonely for long, however, as BimmerFile quotes a BMWNA spokesman as stating that a hybrid version of the popular BMW 5 Series mid-size sedan is on the way. Autobild is reporting that a hybrid version of the company's best-selling 3 Series entry-level sedan could also be in the cards.
Moving past the hybrid question, BMW will be introducing a new crossover vehicle in the same vein as the X6, to be named the BMW X4. According to an article published by The Automotive News, the BMW X4 will slot in just above the current BMW X3 compact crossover and be based on the same type of sloped-roof "coupe" styling that is the most prominent feature of the much larger BMW X6. The X4 will give the company three (including the X1) relatively affordable crossover vehicles aimed at buyers looking to get their feet wet in the premium segment, and it should offer a healthy dose of performance in the form of four and six-cylinder turbocharged engine options.