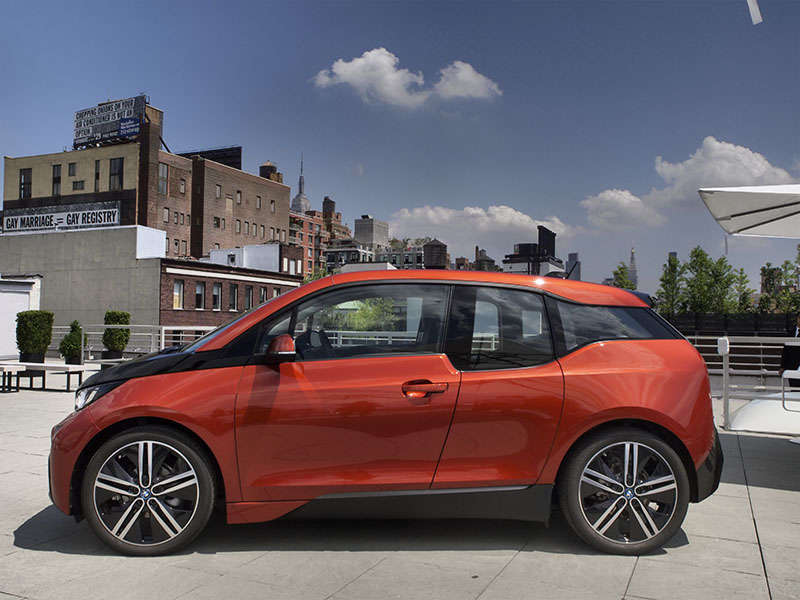 On July 29, 2013, the production model of the innovative, zero-emissions BMW i3 was revealed to the media in London, New York, and Shanghai, and broadcast live on YouTube.
Photo: Megan Green
Previously referred to as the , the BMW i3 is an entirely electric vehicle created specifically for urban driving. While some of the more imaginative design aspects of the original i3 concept revealed in 2011 have disappeared in the production vehicle, the innovative contruction and use of materials remains.
Photo: Megan Green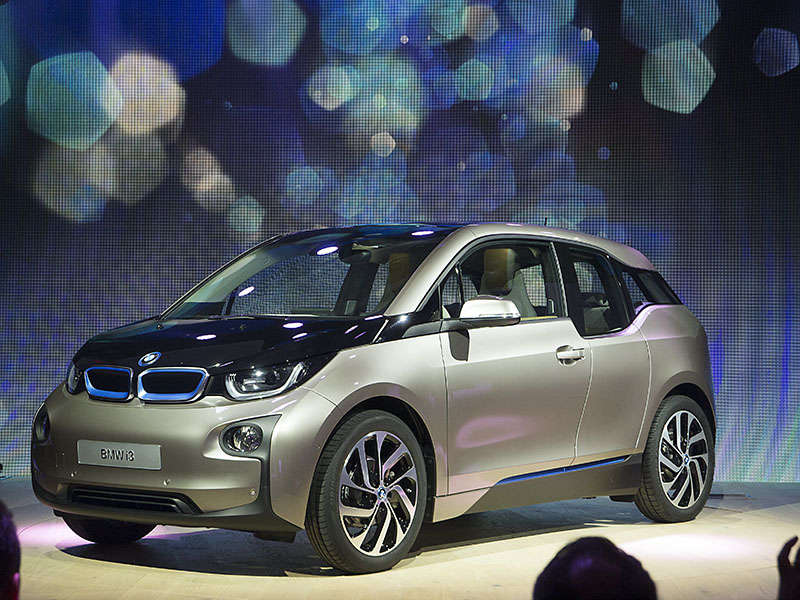 New York City Mayor Michael R. Bloomberg, a strong advocate of environmentally-conscious technology, as well as Jay Inslee, Governor of the State of Washington (center) joined BMW executives during the press conference. (Raw material for carbon fiber will be produced in Moses Lake in Washington state.)
Photo: Megan Green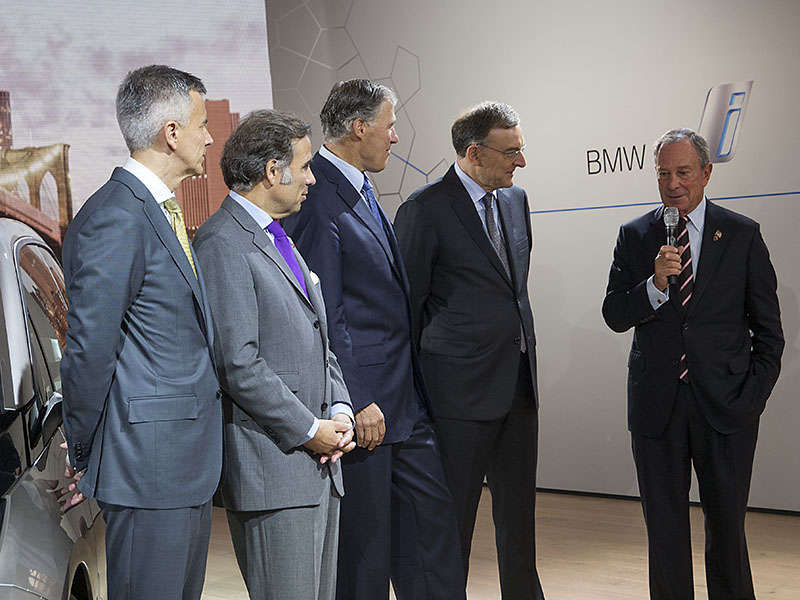 Driving the i3 is controlled by using only one pedal, acceleration and braking dependent upon the pressure applied or, when braking, pressure taken away. Maximum speed is around 93 mph. Cognizant of the fact that public transportation may be a better option in urban environments, use of mass transit is factored into the trip planning in the navigation system. In turn, the i3 navigation system can be accessed remotely from the owner's smart phone. 
Photo: Megan Green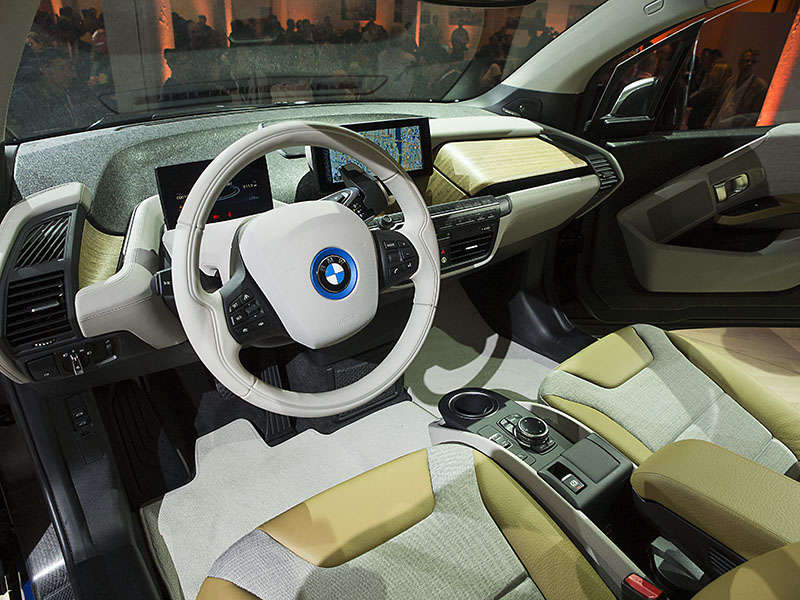 The aluminum chassis is a strong foundation for the CFRP body, which absorbs energy, e.g. from an impact, efficiently. The vehicle body has maintained integrity in crash tests at 40 mph.
Photo: Megan Green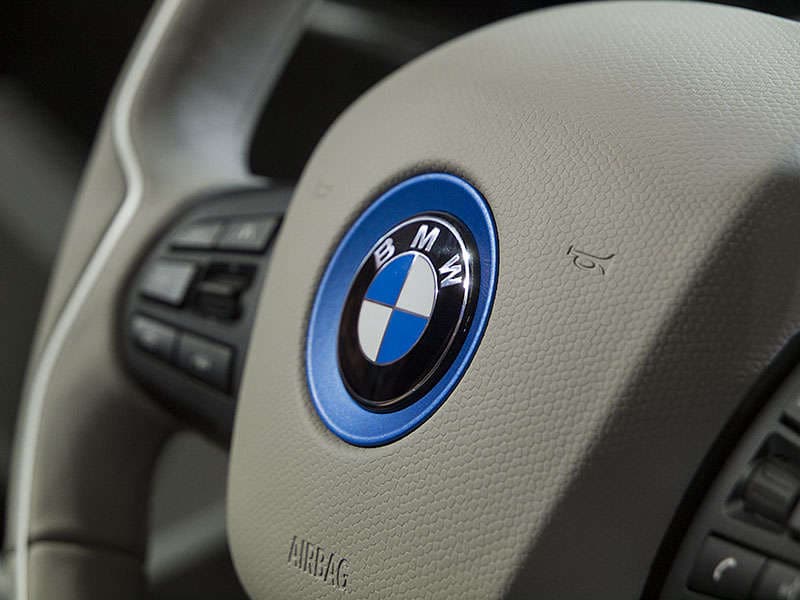 Eucalyptus wood panel accents the dash. A quarter of the plastic used in the interior are recycled materials, and the leather is treated naturally.
Photo: Megan Green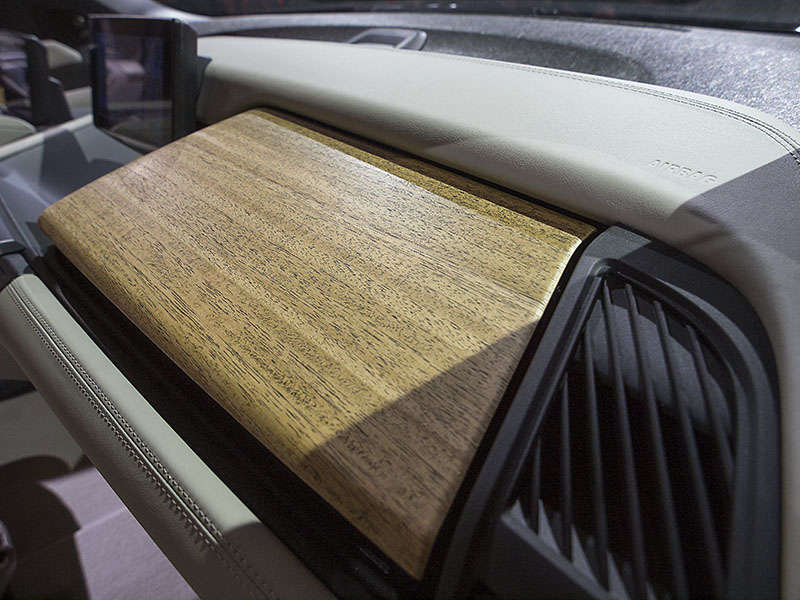 The plastic in the door panel is reinforced with kenaf, a jute fiber, and with this option, leather and wool fabric.
Photo: Megan Green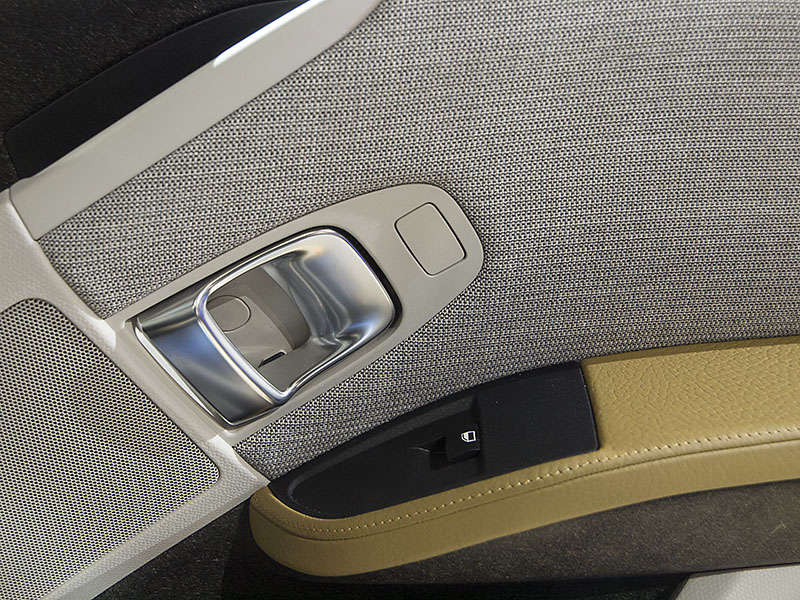 Using a household electric source, it takes around eight hours to charge the batteries to 80% capacity. Charging stations speed up the charging process significantly, and BMW is looking to incorporate charging station installation on delivery into the price of a premium package via BMW Financial Services. 
Photo: Megan Green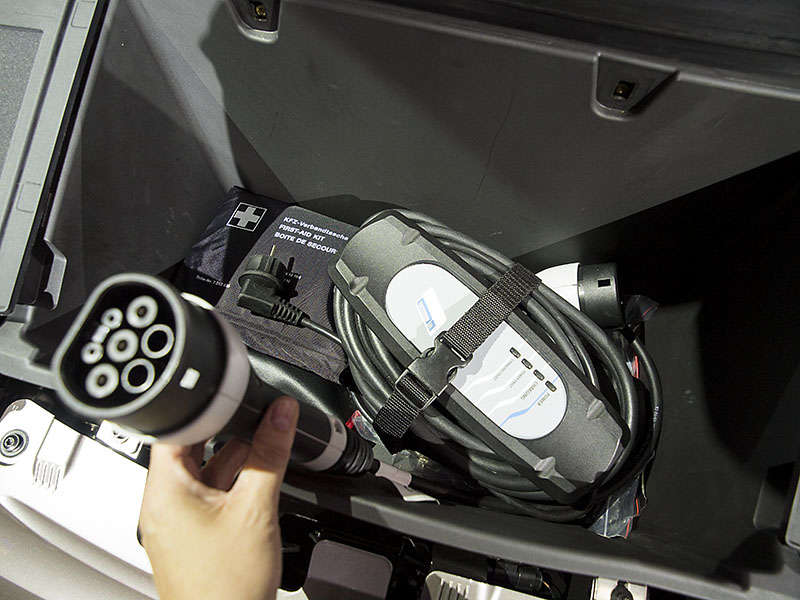 While the i3 will be available in six different color choices - two matte and four metallic -  the hood, roof and rear end will always be black. The back door latch is easily accessible with the front door open, and is hinged at the back for coach doors.
Photo: Megan Green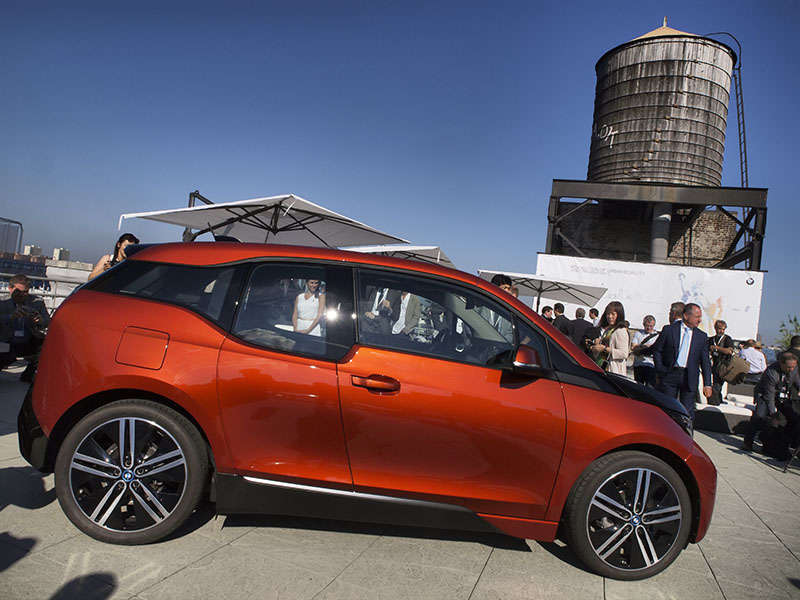 The strength of carbon fiber reinforced polymer (CFRP) eradicated the need for the B pillar, allowing for remarkably easy access to both front and back seats. Also, since the lithium-ion batteries are housed between the axels underneath the passengers, there is no hump down the middle of the car. Encased in aluminum for safety, the central location of the battery packs contributes to the 50/50 weight distribution.
Photo: Megan Green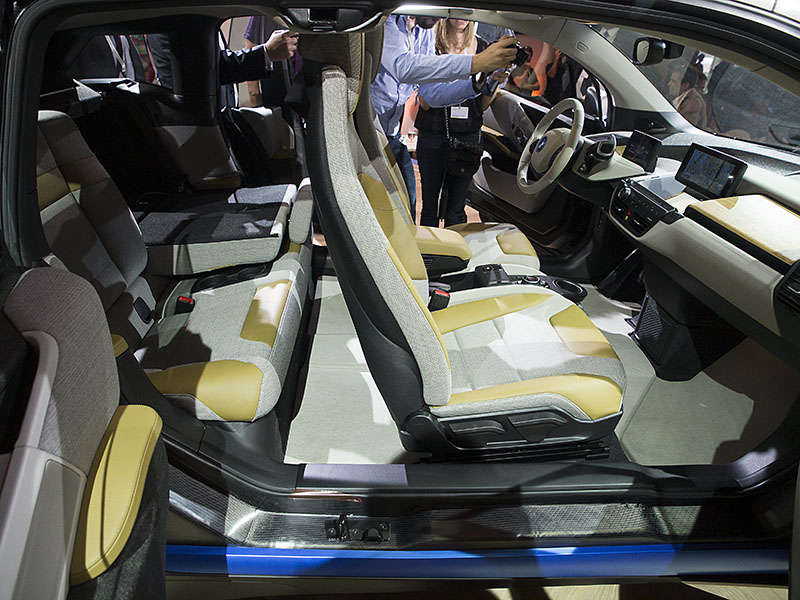 The i3 sub-brand retains BMW badging and a few design cues such as the kidney grille. Tall but skinny tires add to efficient aerodynamics.
Photo: Megan Green