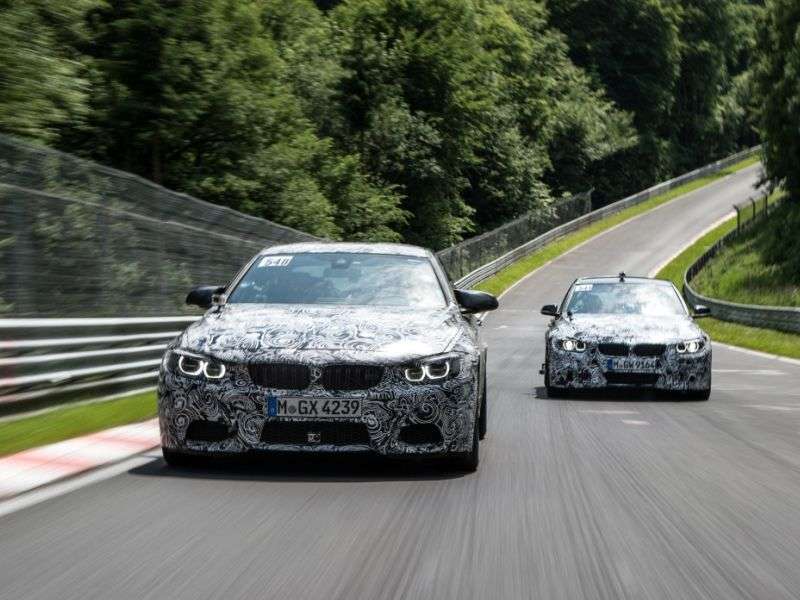 This past week, BMW went all technical on us by talking about some of the specs for the 2014 BMW M3 sedan and M4 coupe. Both models will be saying farewell to the fabulous 4.0L V8 from the past-generation and going towards a twin-turbo inline-six. Power from this new engine is rated at 430 horsepower and 369 pound-feet of torque. The standard transmission for the M3 and M4 will be a six-speed manual, while the seven-speed M Double Clutch transmission will be an option.
In addition, the M3 and M4 will be much lighter thanks to extensive use of carbon fiber reinforced plastics (CFRP) for the roof, drive shaft, trunk, and front strut brace. You'll also find aluminum used in the suspension. All of these components help the M4 coupe weigh around 1,500 kilograms or 3,300 pounds. BMW isn't saying how much the M3 sedan will weigh, but they do say it will have the option of a CFRP roof.
"Four generations of the BMW M3 have blended motor sport genes and uncompromised everyday usability within an emotionally rich overall concept. The BMW M3 Sedan and BMW M4 Coupe represent an ongoing commitment to this philosophy," said Dr. Friedrich Nitschke, President of BMW M GmbH.