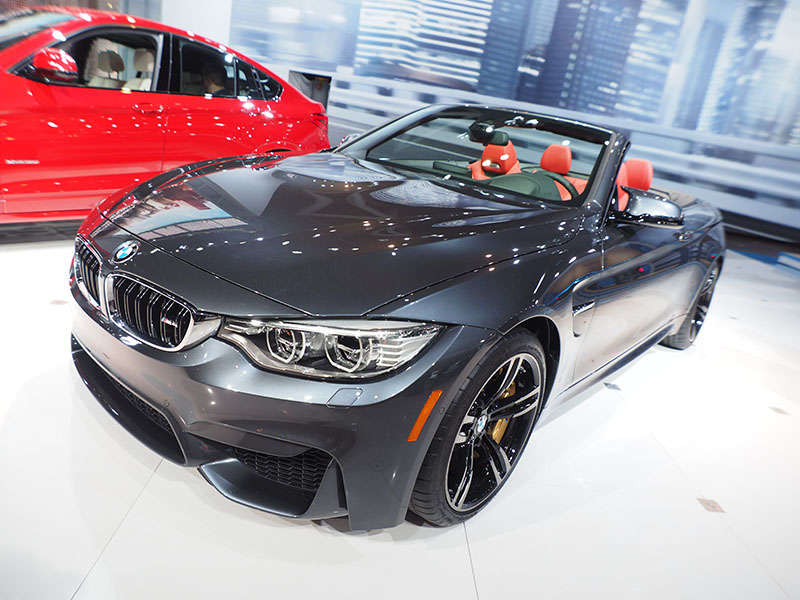 Here's an interesting fact: since the first-generation BMW M3 was launched in the late-eighties, it has always been available as a convertible. Although though were only less than a thousand models were built, the extremely rare first-generation M3 convertible does nevertheless exist. This trend is set to continue with the next generation M3 - sorry, M4 - that is set to debut in drop-top form at the New York Auto Show in a few short weeks.
Essentially, the M4 convertible takes all of the good parts of the M4 coupe and adds endless headroom. That means you'll find a twin-turbocharged 3.0L inline-six with 425 horsepower and 406 pound-feet of torque under the hood, as well as a choice of either a six-speed manual or a seven-speed dual-clutch transmission. All power is channeled to the rear wheels.
Aside from the folding hardtop, the M4 convertible also comes with a bit more weight. Compared to the standard M4 coupe (which tips the scales at 3,530 pounds when equipped with the six-speed manual), the M4 convertible weighs 525 pounds more. When compared to the outgoing M3 convertible, the M4 convertible is about 90 pounds lighter (due largely to lighter materials used throughout the vehicle).
BMW says the M4 convertible will be at dealers sometime this summer.