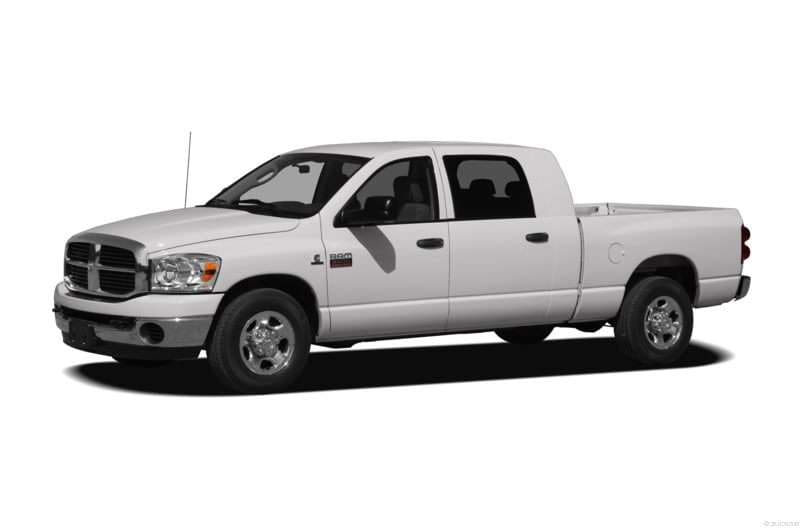 Working vehicles come in all shapes, sizes, and configurations. The 2008 Hyundai Accent owned by the local pizza delivery outfit is just as much a working vehicle as the cube van hauling furniture day-in and day-out. In 2007 we included just about any vehicle that could be used in delivery, construction, towing, or transport, This year we have focused the list to be more about working pickup trucks, both heavy- and light-duty. Our 2008 winner is largely a medium-duty towing and payload vehicle, but that's only part of the working vehicle story, so we have also included some light-duty options and the top-3 cargo vans.
All of these vehicles share similar traits. They have to have a good towing and payload capacity, they must be reliable, they should get decent mileage for their class, they must be able to meet the call of duty regardless of road conditions, and they should provide the lowest cost-of-ownership available for their class.
Computing the Rankings
A total of 10 trucks were selected as the best working vehicles. The trucks were chosen and ranked based on , , , , , and overall including depreciation. Raw towing and payload capacity were the primary factors when developing our top-10 list. The specifications referenced were as published by the original manufacturer for a trim line that was comparable to other trucks in this category. Other concerns include reliability, as a broken down truck is a truck that isn't earning its keep.
The available option packages on these trucks are vast and complex. Everything from fifth wheel hitches to special trailer and heavy duty towing options can be ordered and fitted. Please consult with your dealer when making the final decision on a towing vehicle, and always tow within the limits as set forth by your owners manual or manufacturers official published documentation.
The top working truck for 2008 is the Dodge Ram 3500. Like most domestic trucks, the Dodge Ram 3500 is available in a bewildering array of trims, options, cab layouts, accessories, and weight ratings. The introductory 3500 model is the 2008 Dodge Ram 3500 Quad Cab 4x2 ST Long Wheelbase with a starting MSRP of $31,245. This workhorse is equipped with a 5.7L V8 producing 330-horsepower and 375 ft.-lb. of torque. Backing up the power is a standard 6-speed manual transmission. Maximum GVWR is an impressive 11,500 pounds. Maximum payload is an equally impressive 4,710 pounds. The towing capacity of the truck is 10,500 pounds standard, and a massive 16,250 pounds when properly equipped.
At the opposite end of the Dodge Ram 3500 trim-line is the 2008 Dodge Ram 3500 Quad Cab 4x4 Laramie Short Wheelbase. This truck has a starting MSRP of $45,600 and is equipped with the 6.7L inline 6-cylinder diesel engine, which produces 350-horsepower and 610 ft.-.lb. of torque. This truck also features good numbers. The GVWR comes in at 10,100 pounds, payload at 2,830 pounds, and maximum towing capacity of 15,800 pounds.
2008 GMC Sierra 1500 $17,500