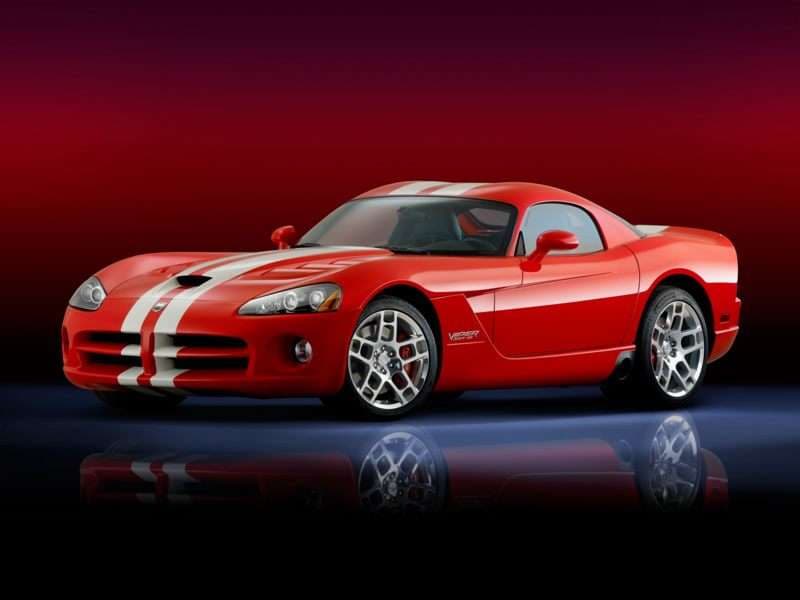 Performance enthusiast tend to come in two varieties. The first are those who like to buy a factory hot rod and drive it as it was made to be driven. The second are the tuners who like to add their own special touches. Regardless of your preferences in the matter, any driver familiar with true performance cars knows that horsepower and quarter mile times are just the surface of what makes a performance car truly great. The entire car must be in tune. From bumper-to-bumper, the car must perform well, handle well, respond well, and offer reliable and predictable driving characteristics. Suspensions must be dialed in for the precise amount of give and take. Tires must grip the road. Torque must be applied in the correct amounts at the correct time. Horsepower must be delivered throughout the power curve or you lose off-the-line or top-end performance. The engine must be bulletproof and ready to go all-out at a moments notice. All of these attributes contribute to making great performance cars.
As you will see in our rankings, this is not a competition based on speed alone. These rankings take into account the total package. These cars are either so blindly fast they cannot be left without mention, or they are cars that provide a complete performance package that would be accessible to the everyday driver. For example, Ferrari builds incredibly fast cars, but those cars are not something you are going to want use every day to visit the grocery store. Of course, some cars defy any common sense. Take the Bugatti Veyron, for example. We would drive that anywhere, anytime, for any reason.
Additionally, while no price limit was introduced for these rankings, we did remove any sport utility vehicles that happened to fall into the top-10. There are very quick sport utility vehicles, but their top-heavy nature and curb weight generally make them very poor performers on the road.
Computing the rankings:
A total of 10 cars were selected as excellent all-round performance vehicles. Vehicles were chosen and ranked by their straight-line (0-to-60 time), , , and . This list is primarily of cars designed to be driven as daily drivers, which excludes many very fast exotic cars.
The 0-to-60 time measurement was chose as the primary performance indicator. On average, the better the 0-to-60 is, the better the overall performance of the vehicle. The drive system was important because all-wheel drive vehicles or those with advanced traction features tend to be overall better performers under a wider variety of road and track conditions. Fit & finish combined with reliability entered a measure of "everydayness" into the mix, offering up cars that excelled in quality of build, as well as quantity of horsepower.
As noted previously, we also excluded some very excellent cars that are being offered as special editions. These special edition cars are usually of limited availability or are so far skewed to one performance benchmark they do not fit within our desire to produce an overall performance picture.
It is only natural that our top-pick for 2008 is the 2008 Cadillac XLR-V. The V-series Cadillacs have really made their mark on the domestic performance luxury car segment. There is not much that can top a V-series for speed, style, luxury and overall performance. While other cars put up a strong fight, in the end the XLR-V's stylish hard-edged lines backed up by a 443-horsepower V8 took the day.
All this comes at a price, however. The introductory MSRP of the 2008 Cadillac XLR-V comes in at $99,160. For your 100-grand, you will not only get great styling, but also a 443-horsepower 4.4L V8 engine backed by a 6-speed automatic transmission with overdrive. The icing on the cake is highway mileage of 21 miles per gallon, which outperforms quite a few lesser automobiles.
There are a wide variety of special edition cars across all price ranges that would give the 2008 Cadillac XLR-V a run for its money and then some. The king of the heap is the 2008 Ford Mustang Shelby GT500KR, otherwise known as the "King of the Road." The 2008 GT500KR is the most powerful Mustang ever produced, with a 5.4L supercharged V8 making 540-horsepower backed by a 3.73:1 rear axle ratio.
The 2007 Ford Mustang Shelby GT500KR did not win our top 10 performance car segment because it is a special edition car that is not widely available. Only 1,000 units will be produced by Ford, and will likely sell for well above MSRP. We expect only a handful will ever see extensive daily road use, with most ending up in collections.
Audi R8 $109,000