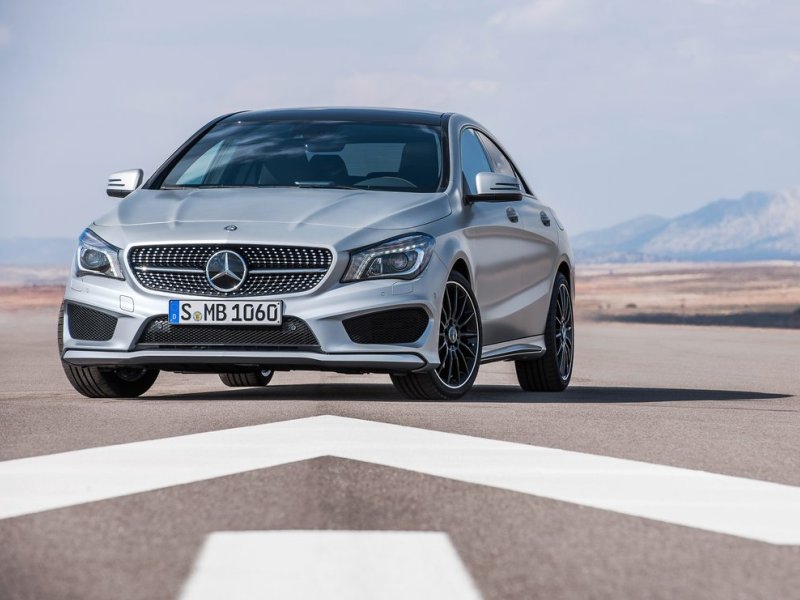 Welcome to Autobytel's "Best Small Cars 2015" club, where you'll find only the cream of the compact crop—and a few yet smaller vehicles as well.
As a result, every entry on this list is under 180 inches or so in length, but they all make maximum use of the space they do have to offer some of the industry's top technologies, most daring designs and highest efficiency ratings. And there are some fairly lux cars, too, as even today's premium auto brands are moving into the tinier vehicle segments. Of course, at this stage in the game, the tiniest thing about those segments are the vehicles; their sales numbers have actually grown pretty high.
Now, this does mean some of the usual suspects are absent from these latest rankings, but that also goes to show how large the small-car field has gotten.
2016 Acura ILX
Acura got serious with its entry sedan for the new model year, and the 2016 Acura ILX—on sale now from $27,900—leverages its latest update to take its place with the Best Small Cars 2015 crew. 
Immediately recognizable from its new Jewel Eye LED headlights, the ILX also relies on an enhanced standard powertrain. The 2016 setup includes a 2.4-liter four-cylinder engine and eight-speed automatic transmission, neither of which were on the entry ILX for 2015, and drivers then enjoy an extra 51 hp and 40 lb.-ft. of torque as compared to that previous entry model. Yet even with that significant power-up, the ILX still realizes an EPA line of 25 mpg city/36 mpg highway/29 mpg combined.
Further fresh features for the 2016 Acura ILX can be found in its AcuraWatch Plus and A-SPEC packages, designed for enhanced passenger protection and performance, respectively.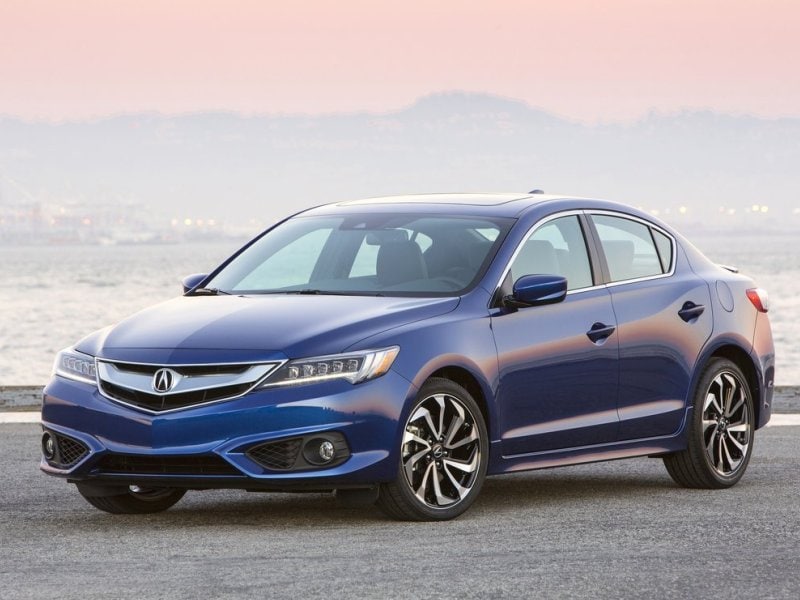 2015 BMW 2 Series
The only coupe among this batch of Best Small Cars 2015 is the 2015 BMW 2 Series, backed by the brand's "ultimate" driving dynamics and tidy proportions meant to recall the iconic BMW 2002.
On the other hand, although the 2 Series is indeed a nimble performer, the current level of BMW engineering provides it the kind of performance that would have been unheard for the earlier car. Consider: While the original 2002 launched in the early 1960s with an 80-hp four-cylinder engine, today's range-topping M235i xDrive carries a 3.0-liter TwinPower V6 engine that has been boosted to make 320 hp, and that's complemented by 330 lb.-ft. of torque, a 0-60 time of 4.4 seconds, a 30-mpg EPA rating in highway travel, all-wheel drive and an available convertible version as well.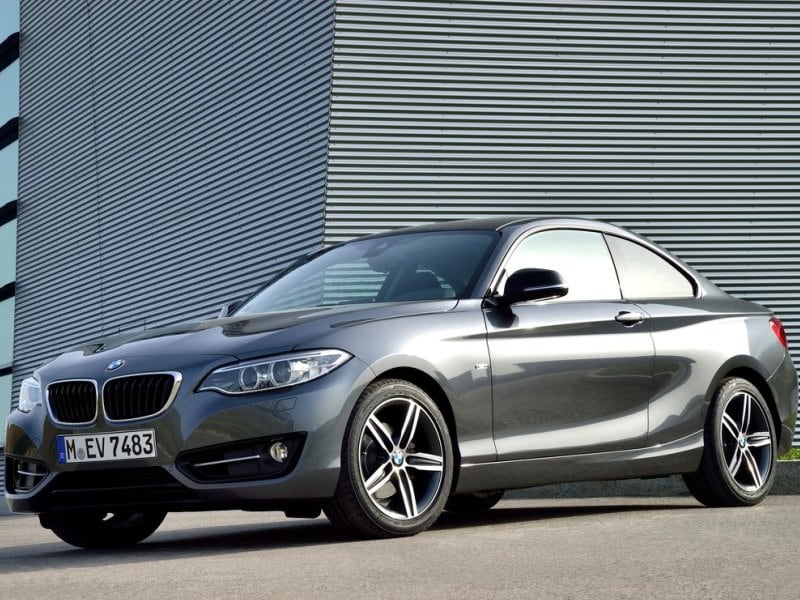 2016 Chevrolet Volt
The 2016 Chevrolet Volt just barely squeezes in among the Best Small Cars 2015: First off, it comes in right at our 180-inch length limit, which is the size of a traditional compact sedan; then, it also won't be available until the second half of the year. 
But when it does arrive, it will showcase GM's latest Voltec extended-range electric-vehicle propulsion system, capable of serving up a 50-mile all-electric driving range and—when necessary—stretching that mark to an overall driving range of more than 400 miles. Even better, that additional driving distance comes on regular fuel, and at up to 41 mpg, thanks to a new onboard, gas-powered, 1.5-liter engine. 
Chevrolet also made it easier to charge the Volt's redesigned, lighter-weight battery pack, and will launch the new edition with a full range of proactive safety measures.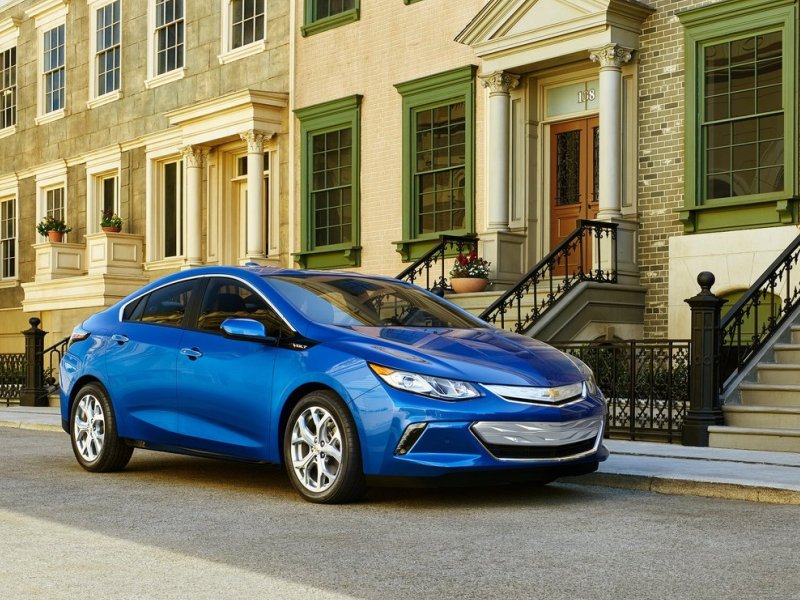 Photo by Chevrolet
2015 Dodge Dart
The Dodge Dart launched last year with a fashion-forward design and relatively high levels of available content, but what elevates it to the Best Small Cars 2015 showcase is a new, more practically priced SE trim: A bit of an issue for the 2014 model was that the entry version lacked air conditioning, and while a/c is still missing from the standard 2015 Dodge Dart, the upgraded SE model adds not only that, but also Bluetooth, cruise control, a USB port, a multi-function steering wheel with audio controls, remote keyless entry, some underbody aero enhancements and power windows/locks/exterior mirrors—and it all comes in at an MSRP of $17,720. 
The Dart board also shows a high-efficiency, 41-mpg Aero model, a GT edition highlighted by a frequency-sensing sport suspension, and an upscale Limited that's loaded with luxuries.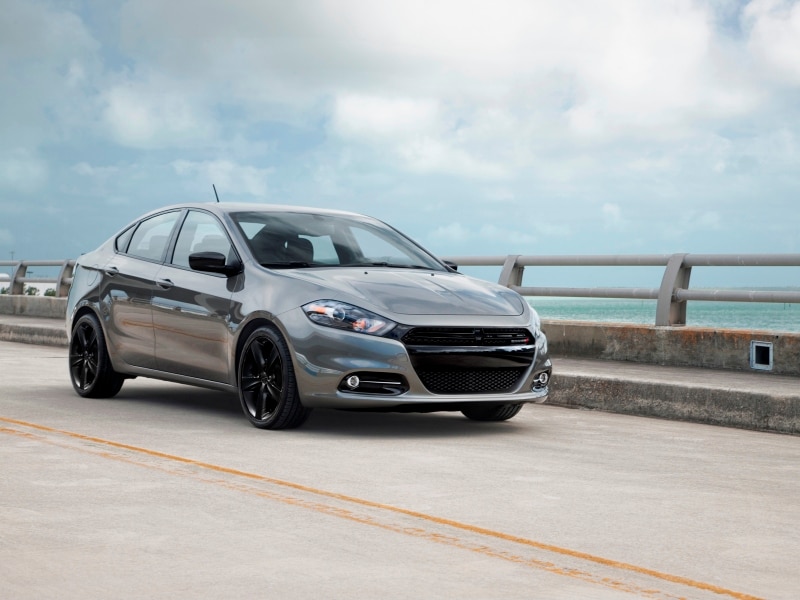 Photo by FCA Media
2015 Honda Fit
For many customers searching for one of the Best Small Cars 2015, Honda has a perfect Fit. The brand's subcompact hatch was completely redesigned for the new model year, and the current edition offers more power, higher fuel-economy ratings, and additional passenger volume as compared to the 2014 model. Further, as compared to its rivals, the Fit has more passenger and cargo space than any other car in its segment, while reaching up to 41 mpg with its newly available continuously variable transmission. 
And it's also the only car in its class to earn a Top Safety Pick rating from the IIHS, a mark that's complemented by a 5-Star Overall Safety Rating from NHTSA. Other recent honors for the 2015 Fit include membership on the "Automobile" magazine All-Star team and residual value award from the retained-value experts at ALG.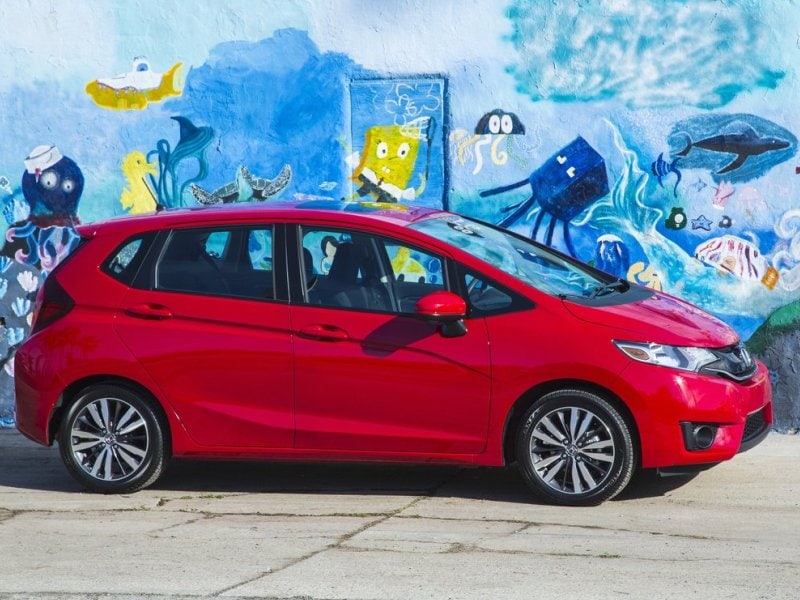 2015 Kia Soul
Carrying the "Best Small Cars 2015" banner is no small feat, and you might expect some automakers to take desperate measures in a bid for recognition—but Kia has completely Soul'd out. 
That being said, the 2015 Kia Soul does serve up some major advantages against its minute rivals, including a surprisingly versatile cabin space. Yes, the Soul's interior is just as funky as ever, with available features like speaker lights that sync with the music, however it also serves up a 60/40 split rear seat that can be folded to enable 61.3 cubic feet of room for cargo. Yet the Soul itself, with a 163-inch footprint, is a mere 3 inches longer than the Honda Fit. 
Another similarity between the two is that they both offer all-electric versions, with the Soul EV boasting a 93-mile, zero-emissions EV driving range (per the EPA).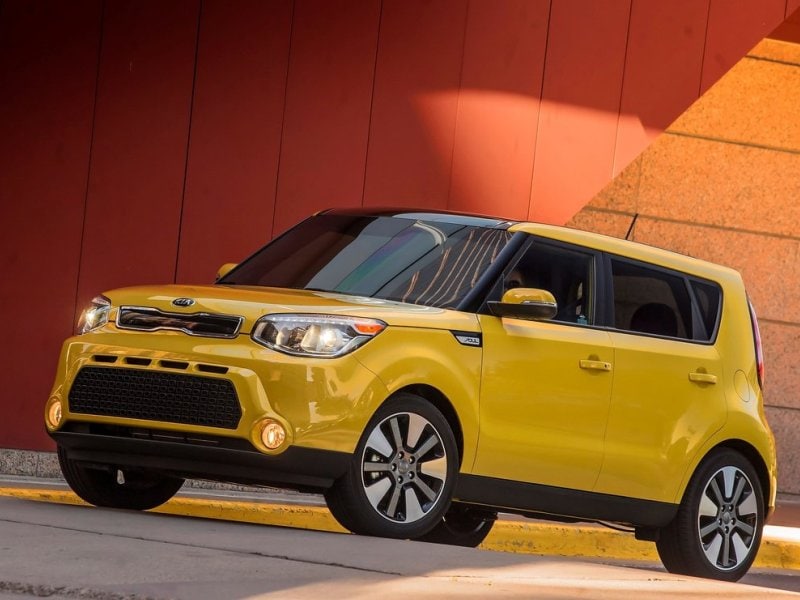 2015 Mazda Mazda3
The 2015 Mazda Mazda3 is one of just two cars on our list to receive a Top Safety Pick+ rating from the IIHS—thanks to its i-ACTIVSENSE suite of occupant-protection measures—making it a shoo-in for Best Small Cars 2015 status. In the mix here are a blind-spot monitor, rear cross-traffic alert, adaptive front lighting, high-beam control, lane-departure warning, adaptive cruise control, forward collision warning and the Smart City Brake Support technology.
Additionally, while Mazda earns much acclaim for its zoomy driving dynamics, and rightly so, the Mazda3 is a very competitive player in terms of fuel economy. Offered in both four- and five-door body styles, the sedan tops out with an EPA rating of 30 mpg city/41 mpg highway/34 mpg combined, and although the hatchback is slightly off that pace, it does provide a full 47.1 cubic feet of storage space when its rear seats are folded.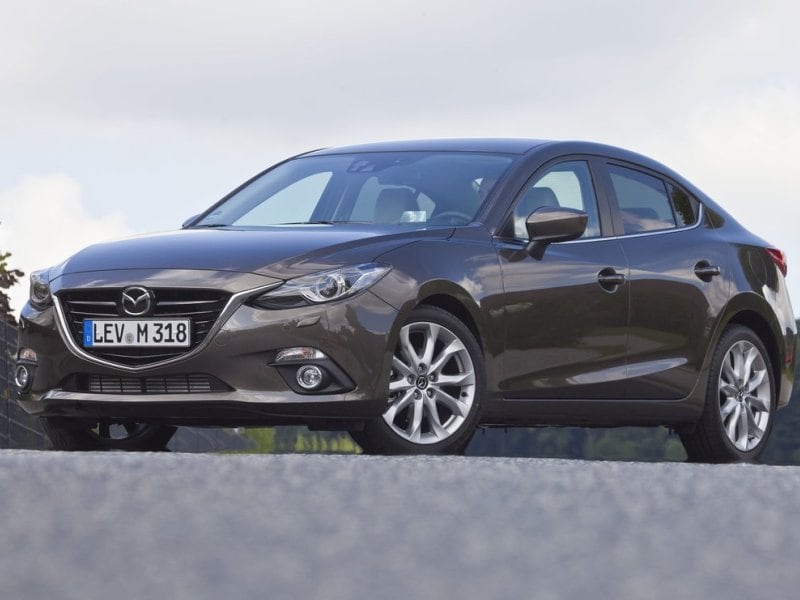 2015 Mercedes-Benz CLA-Class
Okay, the 2015 Mercedes-Benz CLA is 182.3 inches, making it a little long to be grouped with the Best Small Cars 2015 class, but we'll make an exception here based on the CLA's exceptional styling. 
Only don't think this is a case of style over substance. The CLA blends its four-door-coupe design with some hallmark engineering prowess, highlighted by a powertrain that, in its standard configuration, combines 208 hp and 258 lb.-ft. of torque with an EPA line of 26 mpg city/38 mpg highway/30 mpg combined. 
Naturally, the CLA-Class also provides access to a wealth of Mercedes' luxury features, from the Collision Prevention Assist Plus technology to the "mbrace" connectivity service to a Harman Kardon Logic 7 audio system. 
There's even a hi-po AMG model, the CLA45, that ups the output ante to 355 horses and 332 lb.-ft. of twisting power.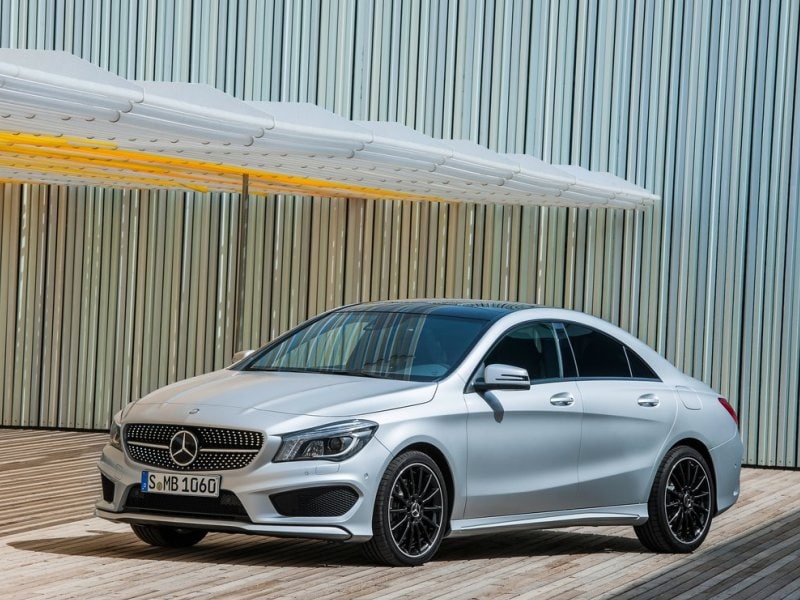 2015 Subaru Impreza
The 2015 Subaru Impreza impresses for a number of reasons, just about any of which would be enough for Best Small Cars 2015 honors. For example, it's both the only compact car with standard all-wheel drive and the only one to garner Top Safety Pick+ status with a "Superior" grade for front crash-prevention technology; even the higher-performance WRX is a traditional Top Safety Pick. 
That IIHS passenger-protection prize for the Impreza comes courtesy of its new Eyesight system, designed to integrate many of today's top safety measures, while the car also has been refreshed for the 2015 model year with revised styling, the Subaru StarLink infotainment system (with smartphone integration) and further fuel-economy improvements. 
Per Subaru, the Impreza is now the most efficient all-wheel-drive car in the country, with a peak EPA line of 28 mpg city/37 mpg highway/31 mpg combined.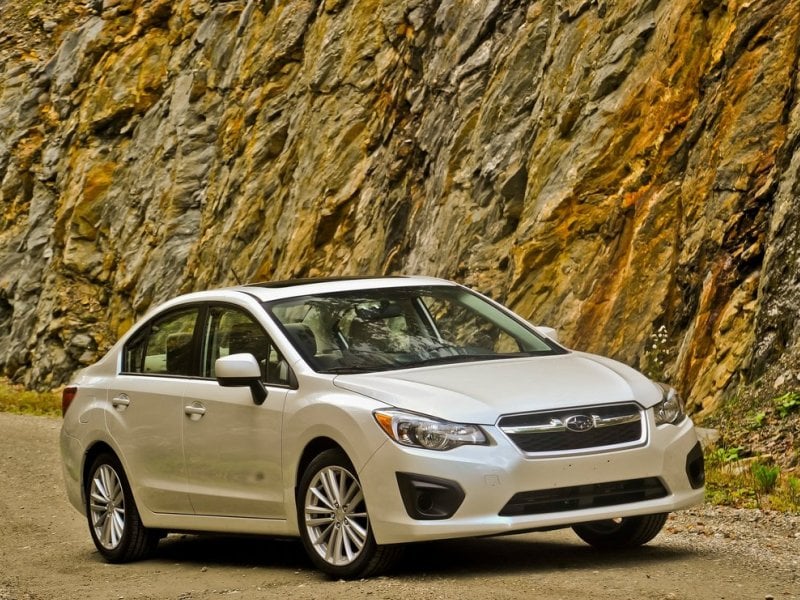 2015 Volkswagen Golf
There's just no getting around it: If you're putting together a roster of the "Best Small Cars 2015," it's going to have to include the newest Golf family. After all, Volkswagen's compact hatches—now offered with turbo, turbodiesel and all-electric powertrain—already has been named the Autobytel Car of the Year, North American Car of the Year, Car of the Year Japan and European Car of the Year, to name just a few.
And although it's the more premium models that often get put in the spotlight, customers should know that the standard five-door Golf starts at a practical $20,995, complete with premium-style features such as heated outside mirrors, a touchscreen audio setup with iPod cable and touchscreen, turbocharged 170-hp engine, VW Car-Net connected services, a multi-function steering wheel and leatherette seating surfaces.