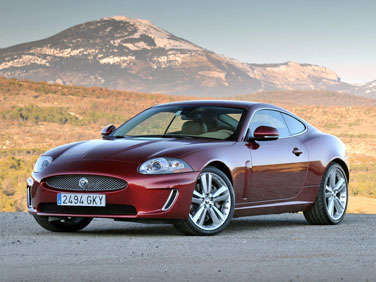 Automakers know that there is a select group of drivers out there who are willing to pay top dollar for a little something extra when it comes to performance. In fact, there exists an entire universe of high-end sports cars – some with luxury roots, some tied more closely to traditionally more affordable models – that cater to the crowd for whom bragging rights and scorching lap times are the most important criteria when selecting which vehicle they will park next in their driveway.
Let's take a look at six of the most coveted performance car options currently on the market (three coupes and three sedans) and sample a taste of the apex of automotive development.
01. 2012 Ford Mustang Shelby GT500
The 2012 Ford Mustang Shelby GT500 is the spiritual descendent of the original Shelby Mustangs that dominated both street and track in the 1960s. Carroll Shelby's touch is immediately apparent upon first viewing the Mustang, with its cobra grille emblem, its aggressive striping package, and its bulging body work. The Shelby GT500 is motivated by a 5.4-liter, 550 horsepower V-8 that makes use of a supercharger to help grind out 510 lb-ft of torque. The Mustang features a six-speed manual transmission, and rips off 0-60 mile per hour passes in 4.4 seconds. The GT500 also devours the quarter mile in the mid-12 second range, trapping in the neighborhood of 116 miles per hour.
In addition to its phenomenal acceleration, the 2012 Ford Mustang Shelby GT500 also offers the availability of the SVT Performance package, which includes a special rear spoiler, upgraded tires and staggered front and rear wheels, a more aggressive gear ratio for the rear axle, and a stiffer suspension system. Each of these items helps to transform the already formidable GT500 into a true track beast.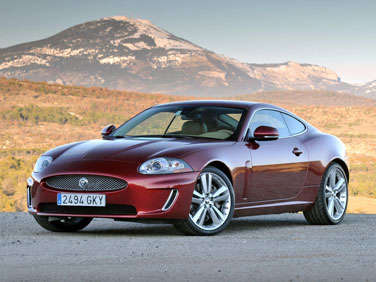 02. 2012 Chevrolet Camaro ZL1
The 2012 Chevrolet Camaro ZL1 represents the first special edition of the very popular retro-themed muscle coupe. What sets the ZL1 model apart from the Camaro SS is a heart transplant that sees a 6.2-liter, supercharged LSA V-8 installed underneath the two-door automobile's hood. The LSA engine brings with it a boasted 550 horsepower and 550 lb-ft of torque, and although finalized figures have yet to be released there is no question that the ZL1 will provide a substantial improvement over the performance data associated with the current 426 horsepower Camaro SS.
Also coming with the 2012 Chevrolet Camaro ZL1 are a six-speed manual transmission, 20-inch forged wheels wrapped in Goodyear Supercar F1 rubber, two-piece Brembo brakes (six-piston front, four-piston rear), and an adaptive magnet suspension system. The presence of such focused performance equipment ensures that the Camaro ZL1 will at the very least match, if not top the GT500's gaudy acceleration numbers while also giving it a run for its money on a road course. The Chevrolet Camaro ZL1 is scheduled to hit dealerships early next year.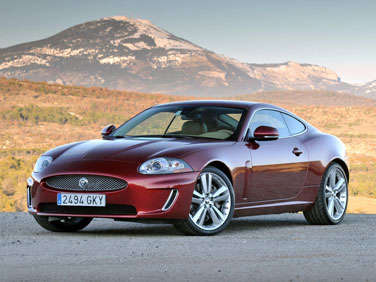 03. 2011 Jaguar XKR-S
The 2011 Jaguar XKR-S shifts luxury into a higher gear when compared against the Ford and Chevrolet offerings, but it keeps similar goals in mind when it comes to performance. The Jaguar XKR-S coupe offers 550 horsepower and 502 lb-ft of torque from its supercharged 5.0-liter V-8 engine. Power is sent to the rear wheels through a six-speed automatic transmission that provides manual shift control via steering wheel-mounted paddles. This prodigious output translates into a top speed of 186 miles per hour and a sprint to 60 miles per hour that takes just 4.2 seconds.
The 2011 Jaguar XKR-S maintains the high level of comfort and top level craftsmanship found in all Jaguar automobiles, especially in the elegantly turned out passenger compartment. On top of its muscle and luxury, the XKR-S also comes with a distinct exterior design that sets it apart from other members of the XK lineup, an aluminum body that is designed to reduce its weight and electronic features such as active differential control and dynamic stability control. The Jaguar coupe additionally offers upgraded brakes, 20-inch forged wheels and a sport tuned exhaust system.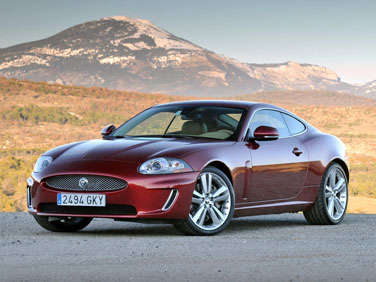 04. 2011 Chrysler 300C
The 2011 Chrysler 300C is a full-size sedan that blends performance with everyday comfort and excellent practicality. The vehicle's sizable interior provides ample accommodations for passengers, while standard features such as heated and ventilated leather seats up front and heated leather seats in the back, a navigation system, and an Alpine stereo system all add a premium feel to the automobile. Optional equipment that can further spruce up the 300C includes auto-leveling HID headlights, adaptive cruise control, a sunroof, and a blind spot warning system.
Helping to put a spring in the 2011 Chrysler 300C's step is a 5.7-liter HEMI V-8 engine that produces a healthy 363 horsepower along with 394 lb-ft of torque. Early versions of this motor are yoked to a five-speed automatic transmission, while an eight-speed automatic is planned for later in the model year. A further bonus for sports sedan fans that live in harsher winter climates is that the 300C (which offers a standard rear-wheel drive layout) can also be had with the option of all-wheel drive. The sedan accelerates to 60 miles per hour in 5.4 seconds, but an upcoming 300C SRT8 edition of the vehicle – due in 2012 – will lop at least one second off of that time thanks to the introduction of a much larger engine and a more responsive suspension system.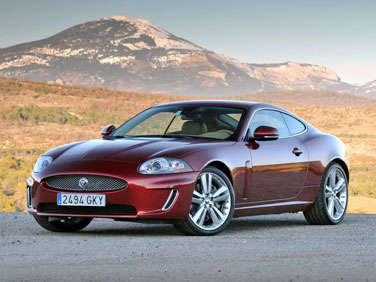 05. 2011 Cadillac CTS-V Sedan
The 2011 Cadillac CTS-V is the most potent edition of the premium brand's mid-size sedan. Visually, the CTS-V is quite striking, bearing a more muscular look than the vehicle it is based on. The V offers a bulging hood along with several other aerodynamic improvements to its body shape. Inside, the CTS-V offers the availability of leather adjustable Recaro sport seats, a panoramic sunroof, and a navigation system in addition to a host of luxury features designed to pamper driver and passengers.
The 2011 Cadillac CTS-V shines on the street and the track thanks in large part to its exceptional chassis. This chassis was specifically tuned on the Nürburgring circuit to offer the utmost in road feel and handling balance. In addition to the vehicle's magnetically adjustable suspension system, the CTS-V also comes with a 6.2-liter, supercharged V-8 that churns out 556 horsepower and 551 lb-ft of torque. Matched with either a six-speed automatic or six-speed manual transmission (with the former offering steering wheel-mounted shift paddles), the Cadillac can hit 60 miles per hour from a standing start in 4.3 seconds and devour the quarter mile in 12.4 seconds (with a trap speed of 114.7 miles per hour).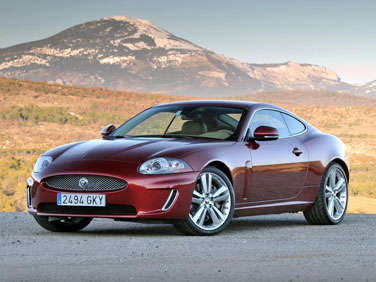 06. 2011 Jaguar XJL Supersport
The 2011 Jaguar XJL Supersport model takes the British brand's flagship luxury sedan and gives it a serious performance edge. To be sure, the XJL Supersport lacks none of the high-end comfort and features that drivers expect out of a Jaguar. In fact, the Supersport offers more standard gear than any other model of the sedan, including heated and cooled leather seats with a massage feature, a stretched passenger compartment, a surround sound system, adaptive cruise control, and a DVD entertainment system for rear passengers.
The 2011 Jaguar XJL Supersport was completely redesigned for the 2010 model year, and in addition to a fully modernized platform and a completely new styling language, the XJL Supersport comes with the most powerful engine available in the company's sedan lineup: a 5.0-liter supercharged V-8 that offers up 510 horsepower and 461 lb-ft of torque. Jaguar claims that the big cat can leap to 60 miles per hour in just 4.7 seconds. This impressive feat is made possible by the extensive use of aluminum in the vehicle's design, which helps to keep the large sedan's weight down to a more manageable level.