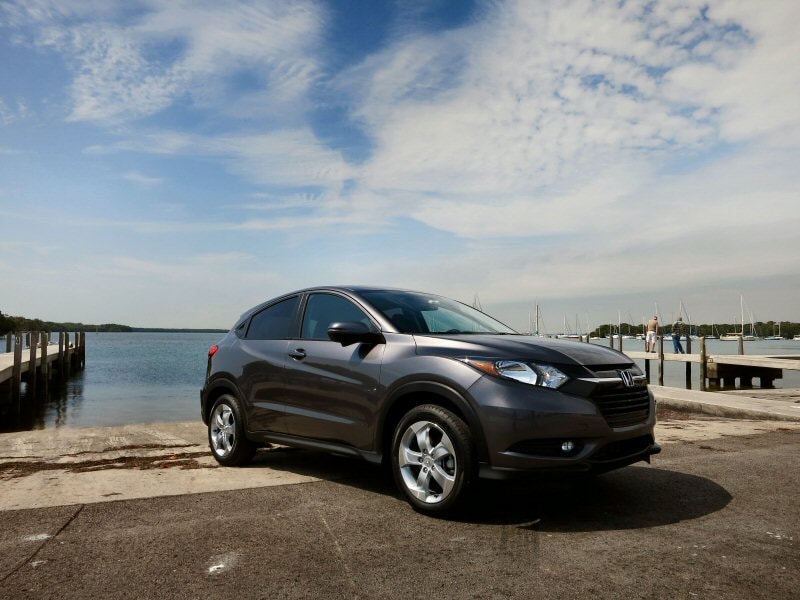 2016 Honda HR-V ・ Photo by Benjamin Hunting
It's a mistake to paint all single women with a broad brush; that much can be said for sure. Yet there are some features of new cars that can make a woman's life a little easier... or a lot more enjoyable. The 2016 model year brings forth some great options for single women. An obvious approach is to look at those with the highest reliability scores -- after all, who wants to waste time at the mechanic or spend money on repairs after getting stranded? But there's at least one other good reason to buy a new car beyond pure practicality. A new car is fun, and it can bring a little excitement to life. Here are Autobytel's best new cars for single women this year, and as you'll see, some are more responsible than others.
1) 2016 Honda Accord
The 2016 Honda Accord might not be especially exciting, but it's been around long enough to take it seriously. So what makes the Accord a good option for single women? It's affordable, safe, and reliable. It's attractive without being an attention seeker. It's available as a practical sedan or a more stylish coupe, with seating for five. The Accord is also a good choice for women because it offers a number of features designed to make life a little easier for shorter-than-average drivers. The driver's seat is power adjustable, and visibility is particularly good thanks to the car's thin pillars. The Accord's cabin also features a comfortable layout; even though the car comes with a lot of standard features, everything is easy to reach and the infotainment system has intuitive controls.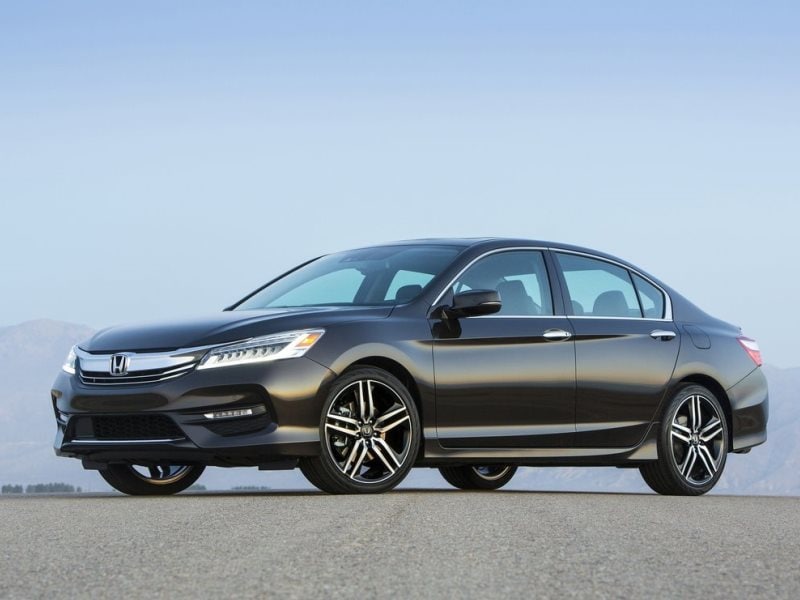 Photo by Honda
2) 2016 BMW 2 Series
The 2016 BMW 2 Series is a good choice for single women who want an affordable luxury car. The base trim 228i is one of the most affordable models in the brand's lineup, but it offers plenty of power and style, following the design cues set out by BMW's bigger and more expensive vehicles. The BMW 2 Series has great safety scores, too. Women who want to row their own gears have access to a six-speed manual transmission paired to the sporty engine lineup, but there's no shame in opting for the smooth eight-speed automatic. The compact 2 Series comes standard with sport seats, but power adjustable seats are available and a good choice for shorter drivers. Order the 2016 BMW 2 Series convertible to get the best bang for the buck.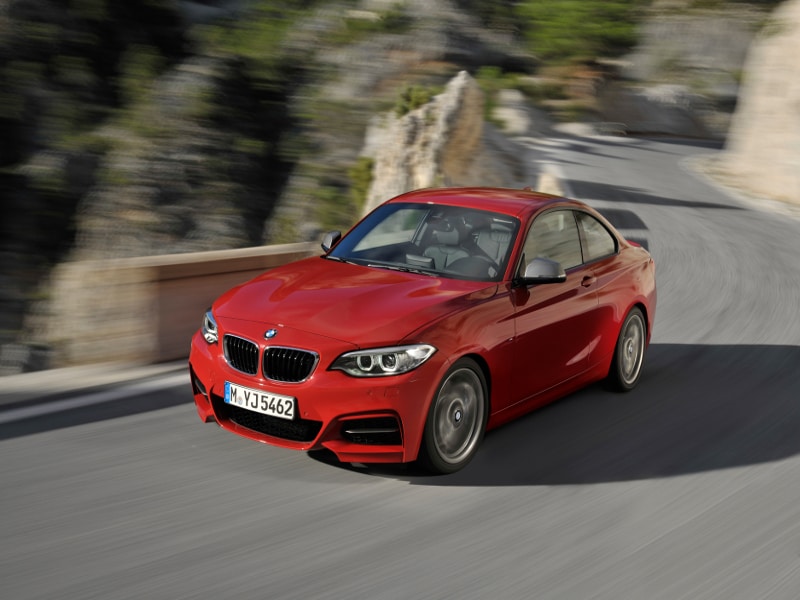 3) 2016 Mazda MX-5 Miata
If there's ever the time to buy a roadster, it's now, and the 2016 Mazda MX-5 Miata has long been one of the best available. It's part affordable sports car and part affordable convertible, which is an awesome combination. The catch is, there's only room for the driver and one passenger (and maybe a couple of beach totes). We'd be doing a disservice to recommend the MX-5 Miata with anything but a manual transmission, but a good six-speed automatic is available and it's far better than no Miata at all. The MX-5 Miata typically doesn't go through standard crash tests, but plenty of high-tech safety features are available. The 2016 Mazda MX-5 Miata also gets good fuel economy despite its peppy engine.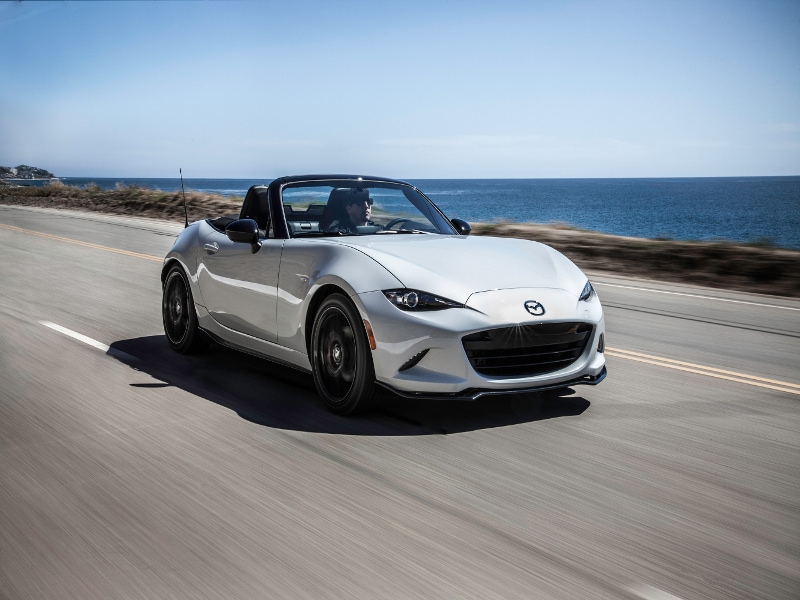 Photo by Mazda
4) 2016 Subaru Impreza
The 2016 Subaru Impreza is a compact sedan with a go-anywhere attitude and a list of benefits that betray its affordable price. The Impreza gets good reliability and safety scores, which makes it a smart option for single women who like to travel with confidence. Despite its simple design and practical attributes, though, this car is far from stodgy. The Impreza features Subaru's top-notch all-wheel drive system as standard equipment, which makes it one of the few vehicles in its class to offer this advantage, and makes it a great value. It's more competent in inclement weather, but it's also totally capable of venturing off-road whenever the urge strikes. The 2016 Subaru Impreza gets average fuel economy for the class, and there's enough room for four friends to tag along.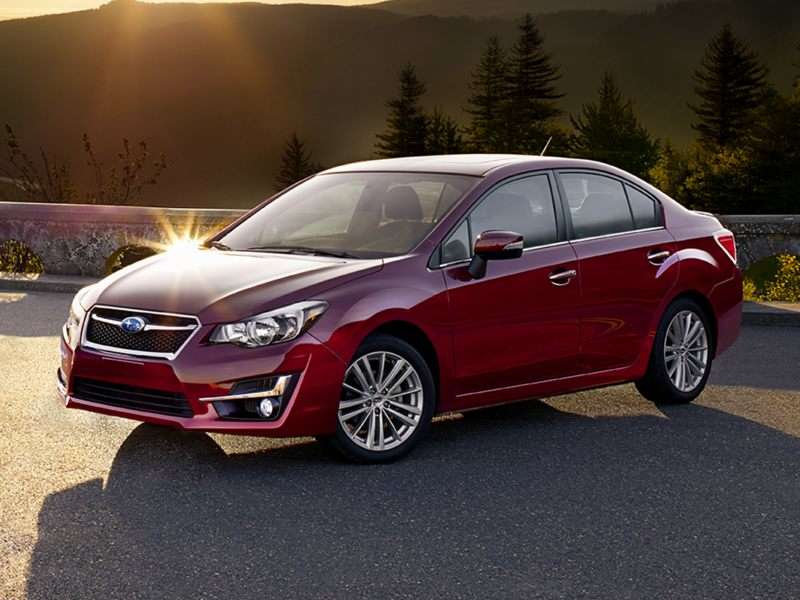 Photo by Subaru Media
5) 2016 Tesla Model S
This is the car that's so good it practically broke Consumer Reports' rating system, and it's perfect for single women who want to live it up. The 2016 Tesla Model S is a large luxury sedan that seats five passengers (although an optional third row boosts capacity to seven) that comes powered by a pair of electric motors. The Tesla Model S is not cheap, but just to reiterate: it's a fully electric luxury car. It's fast, it's stunning, and it's a great choice for a woman who can treat herself. The Tesla Model S comes standard with all-wheel drive and a single-speed transmission. Several trim levels are available, representing different horsepower specs and driving ranges (in other words, the distance a 2016 Tesla Model S can travel before it needs to be recharged).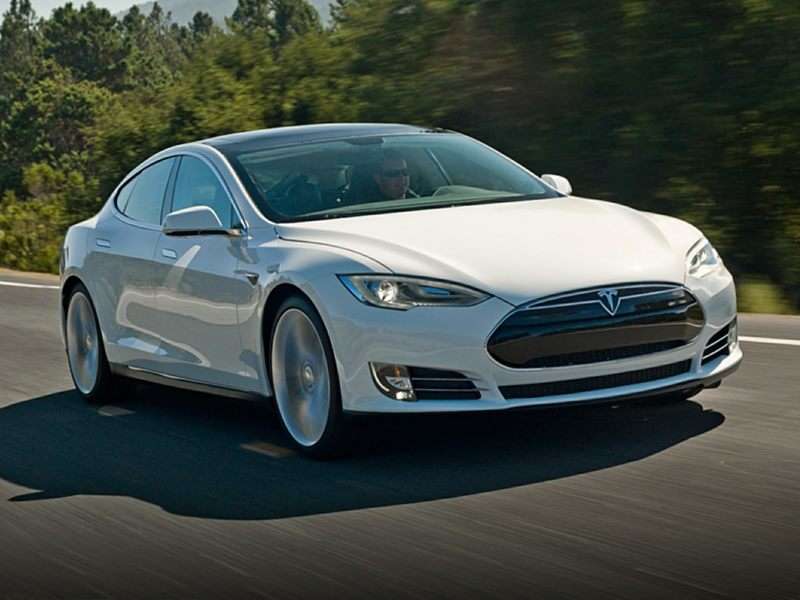 Photo by Tesla
6) 2016 Scion iM
The 2016 Scion iM is a subcompact hatchback that's all new for this year. In true Scion fashion, it's laden with features for one low price, and it's easy to buy. Scion dealerships are committed to being customer-friendly, with straightforward pricing policies and easy-to-understand model configurations. This makes the 2016 iM a smart option for a single woman who might get overwhelmed by a stressful experience at a typical high-pressure dealership. The 2016 iM isn't particularly fancy or powerful, but it's good basic transportation with seating for five. As mentioned, the features list in the 2016 Scion iM is generous. An easy-to-use 7-inch touchscreen infotainment system, a rearview camera, and a six-speaker stereo system are just a few of the highlights on the Scion iM's menu of equipment.
Photo by Toyota
7) 2016 Honda HR-V
The 2016 Honda HR-V is a stylish compact crossover that's totally new for this model year. The HR-V offers seating for five as well as plenty of cargo space, making it a good option for single women who like to travel in a pack. The HR-V's interior is praised for being modern and for its generous list of standard features, and visibility from the driver's seat is excellent. However, the HR-V uses a smartphone-inspired touchpad system for the stereo and climate controls, and it can take a little time to get accustomed to it. The 2016 Honda HR-V offers one engine, providing ample power and average fuel economy. Buyers have a choice of a six-speed manual or continuously variable transmission, and all-wheel drive is an option.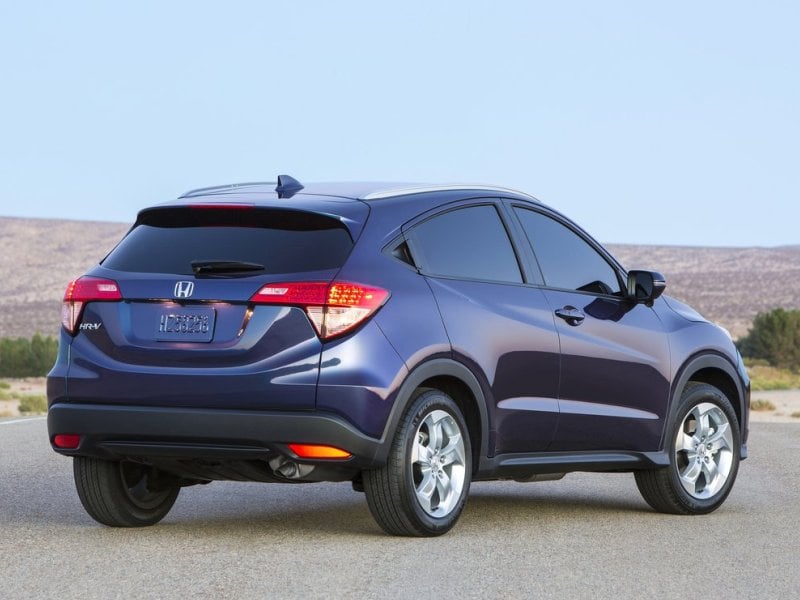 Photo by Honda
8) 2016 Mazda CX-3
Another compact crossover that's completely new to the market is the 2016 Mazda CX-3, which was designed specifically to appeal to younger, single buyers with its combination of efficiency, easy driving dynamics, and high-end tech features. The styling is athletic, although not particularly masculine, which may appeal to some women, and the peppy driving experience backs up the car's aesthetics. Five passengers can fit in the CX-3, although the cargo area is a little smaller than most other crossovers and the backseat is a little tight. The interior is compact, overall, but affords a comfortable position behind the wheel for shorter drivers, with manually adjustable front seats. With its sole available engine, 2016 Mazda CX-3 offers better fuel economy than most of its rivals. The six-speed automatic transmission has a manual shifting mode, increasing the fun factor, and all-wheel drive is available as an option.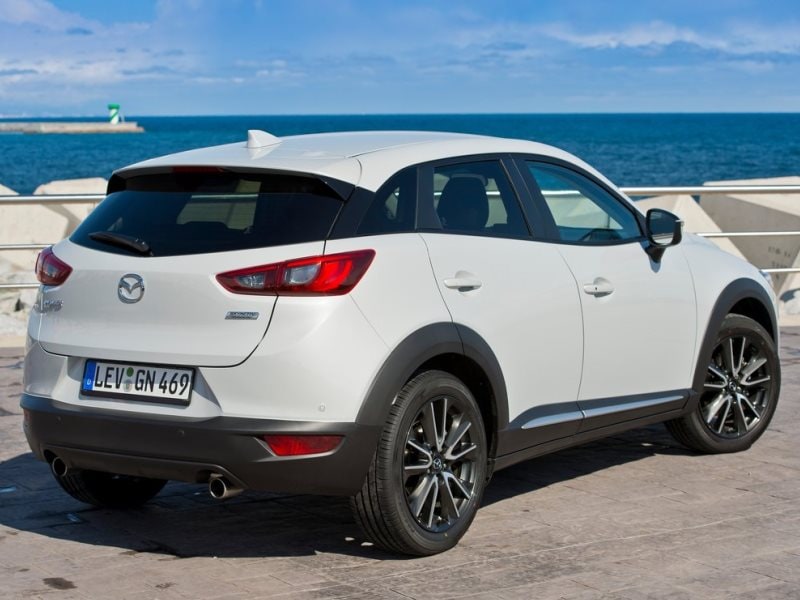 9) 2016 Mercedes-Benz C-Class
The 2016 Mercedes-Benz C-Class is a small luxury car that represents one of the best values on the market for its class, making it something of a practical choice. Buyers get the choice of a sedan with seating for five, or a coupe with seating for four, both of which boast head-turning good looks. Several trim levels are available to suit different budgets, with the top being the C63 AMG performance-oriented model. It's spendy, but buyers who are content with the base model still get plenty or their money. Handling is tight and easy to manage, providing a satisfying drive. The C-Class has good safety scores and plenty of high-end safety features, and also offers good fuel economy for a luxury car. The Mercedes-Benz C-Class was refreshed just last year, so its styling is still on trend.
Photo by Mercedes-Benz
10) 2016 Volkswagen Beetle
We hate to be cliche, but the truth is, the 2016 Volkswagen Beetle is a good choice for a single woman shopping for an affordable car, especially if she's more interested in fun than functionality. That's not to say it's not functional at all, since the Beetle does provide a comfortable driving stance for shorter drivers and it's achieved good safety scores. The interior layout is simple and the touchscreen controls are intuitive. Four passengers can sit comfortably in the Beetle (while most vehicles in this class can accommodate five). The turbocharged engine provides good acceleration, both playful and practical. Perhaps the highlight of the 2016 Volkswagen Beetle is that it's available as a convertible, which increases the fun factor exponentially. Sure, the Beetle has a timeless appeal in coupe form, but when the top's down, it's a whole different story.