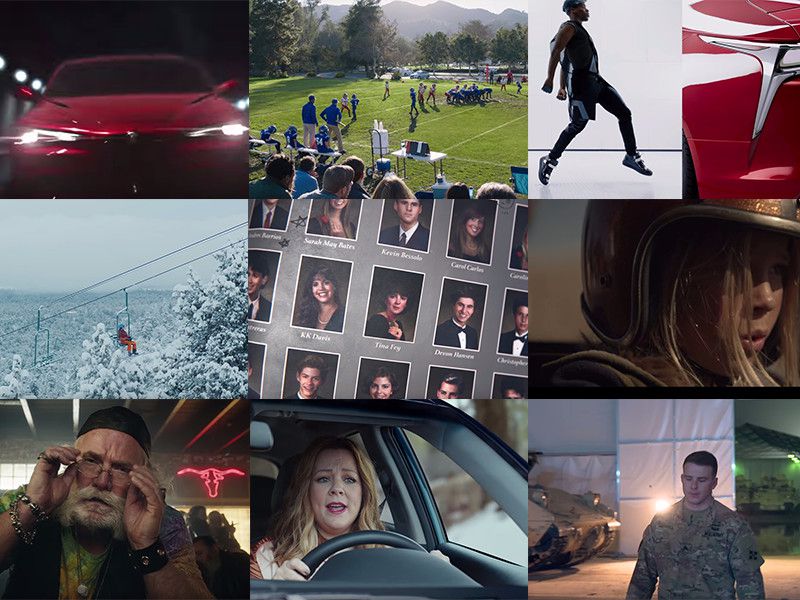 best car commercials
The 2017 Big Game – Atlanta Falcons vs. New England Patriots - gave us emotional ups and downs, was visually grabbing, provided emotional engagement and had a high entertainment value. And so did many of the car ads we watched. But which one was best?
We decided to play Monday morning quarterback by taking advice from several advertising research professionals who pointed us to the winning characteristics of running a $5 million per 30-seconds car ad on game day. Although there were no bad ads here, we had fun ranking them in descending order with what we considered the strongest spot as #1. 
"Did they sell cars?" people always ask. We may never know for sure, but the impressions these ads leave in the minds of car buyers can spark a change of attitude and create a sympathetic bond with a brand or product in the future. With over 100 million viewers, these impressions could well be worth the money - or not. 
Here's what the experts say make for a winning ad on the Big Game day… We used these parameters to score all 10 car ads based on the questions below and ranked them accordingly. 
Have a positive message? Have visually grabbing content? Reveal a new product people may need? Communicate a new message from an established brand? Attempt to change the way people think of an established brand? Handle a serious topic in an impactful way? Have an effective use of babies, children, dogs or celebrities? Avoid being too "preachy" (i.e., not "talking down" to its audience)? Come off as too "juvenile?" Create emotional engagement? Have a high entertainment factor? Cater to a diverse group of people?