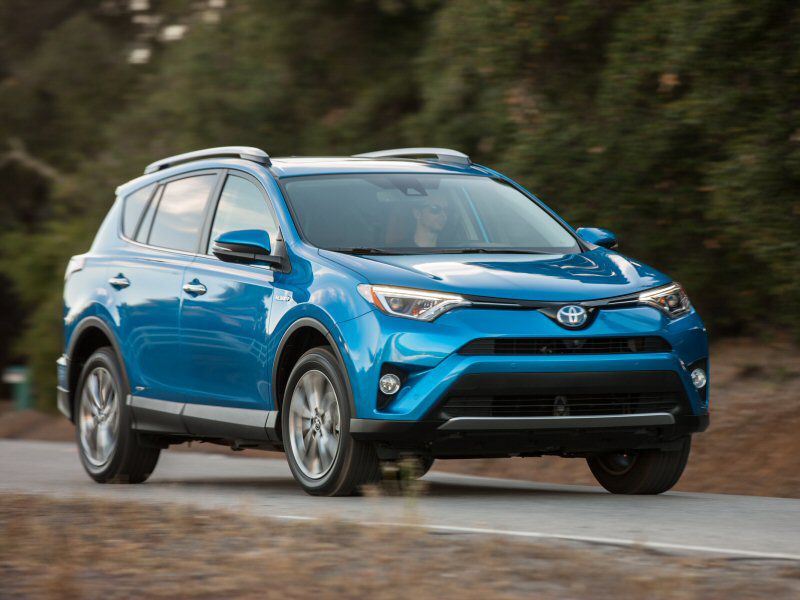 2016 Toyota RAV4 Limited Hybrid Front Three Quarter 06 ・ Photo by Toyota
Searching for the best 4x4 gas mileage can be a frustrating exercise, as most vehicles that power all four wheels aren't particularly known for their frugality at the fuel pump. That being said, a fresh crop of 4x4 SUVs and trucks that feature more modern - and in some cases, turbodiesel - drivetrains are making waves by offering better than expected mileage while retaining the traction that 4x4 models are known for. Sure, most of these vehicles are suited for only light off-road driving, but given the fact that that's as far as most owners will ever push their SUVs, there's a lot to be said for these less-thirsty rigs. Let's take a quick look at 10 vehicles currently offering the best 4x4 gas mileage.
10) 2016 BMW X3 xDrive28i
The 2016 BMW X3 xDrive28i is a five-passenger compact SUV that derives its gas mileage cred from its turbocharged four-cylinder engine. This 2.0-liter unit has been tuned to provide 240 horsepower and 260 lb-ft of torque, which is more than enough to get the BMW X3 moving with gusto. Better yet, thanks to its automatic engine start/stop system and its eight-speed automatic transmission, the BMW X3 delivers 21 mpg in city driving and 28 mpg on the highway. Total combined fuel mileage for the compact SUV - which comes with four-wheel drive as standard equipment - is listed at 24 mpg.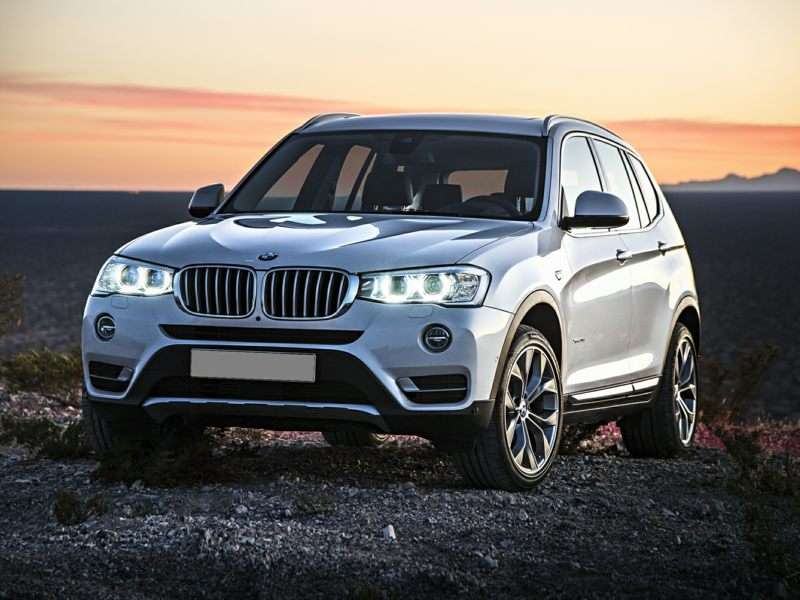 Photo by BMW
9) 2016 Mercedes-Benz GLE300d 4MATIC
All new for 2016, the Mercedes-Benz GLE300d 4MATIC is a diesel-powered midsize luxury SUV. The Mercedes-Benz GLE300d 4MATIC offers five-passenger seating, stretched across a platform that feels more stable and composed at highway speeds. The 4MATIC 4x4 system comes free of charge with the GLE300d model, which is motivated by a 2.1-liter, twin-turbo diesel inline-four engine that generates 201 horsepower and 369 lb-ft of torque. A seven-speed automatic transmission and automatic engine start/stop system combine to help the diesel mill return fuel mileage of 22 mpg around town and 29 mpg on the highway.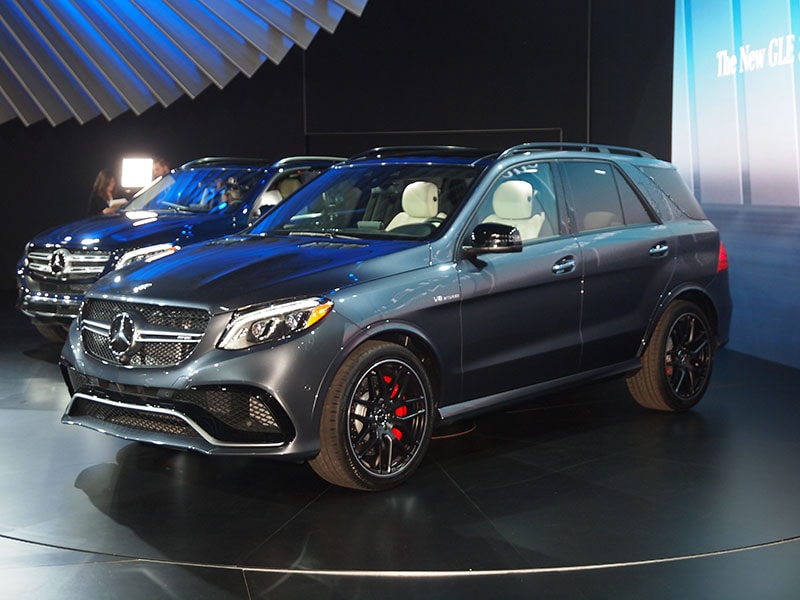 Photo by Megan Green
8) 2016 Ram 1500 EcoDiesel
The 2016 RAM 1500 EcoDiesel is perhaps the most traditional 4x4 on this list, because it offers the full frame and solid rear axle that most associate with hardcore off-roading. Where the Ram 1500 EcoDiesel diverges from the norm is under the hood, as it boasts a 3.0-liter turbodiesel V-6 in place of the gasoline engines found in most other pickups. This gives the Ram 1500 EcoDiesel a distinct advantage over its competitors from an efficiency perspective, with the truck delivering 20 mpg in stop-and-go driving and 28 mpg on the highway. 22 mpg combined is also in the cards with the EcoDiesel, which is just as capable as its V-8 rivals thanks to its eight-speed automatic transmission and the 240 horsepower and 420 lb-ft of torque produced by its six-cylinder engine.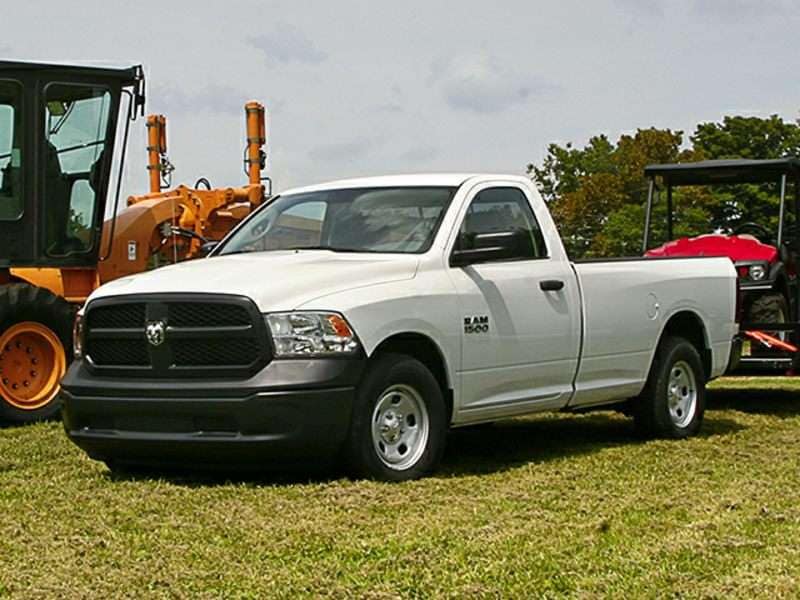 Photo by Ram Trucks
7) 2016 Toyota Tacoma
The redesigned 2016 Toyota Tacoma - in regular cab, four-wheel drive form - offers reasonable fuel efficiency for a 4x4. The Toyota Tacoma doesn't come close to matching the more impressive figures posted by its diesel competitors, but it's significantly less expensive than many of the other vehicles in this list - and 19 mpg in city driving and 21 mpg on the highway aren't bad considering the truck's price point. 20 mpg combined is what most drivers will see from the truck's 159-horsepower, 2.7-liter four-cylinder engine, and the truck's 180 lb-ft of torque can be stirred by either a five-speed manual or new six-speed automatic transmission.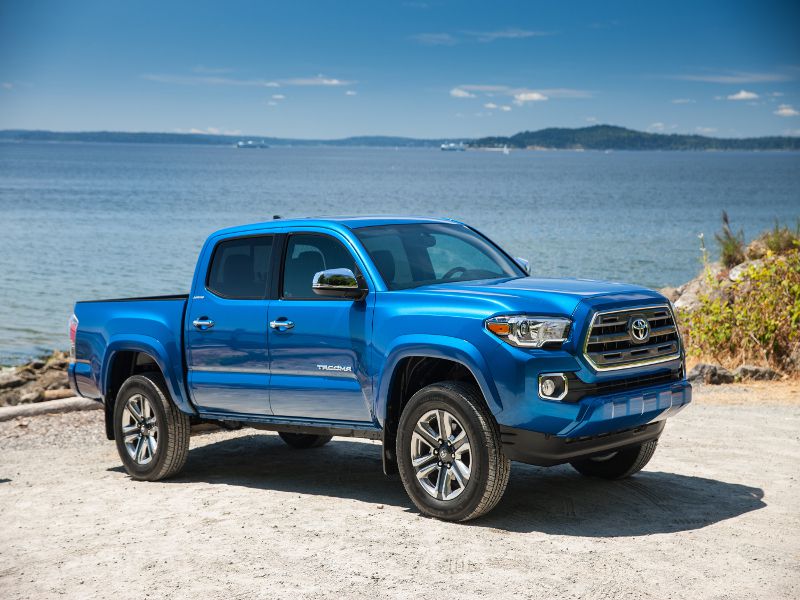 Photo by Toyota
6) 2016 Jeep Grand Cherokee EcoDiesel
The 2016 Jeep Grand Cherokee EcoDiesel benefits from the installation of the same turbodiesel engine offered by the Ram 1500. In fact, it was the Jeep Grand Cherokee EcoDiesel that first brought this particular powerplant to North America, along with an eight-speed automatic transmission. Power remains a constant 240 horses and 420 lb-ft of torque, and the Jeep also offers the choice of as many as three different 4x4 systems for hardcore trail-heads. Fuel economy for the Grand Cherokee EcoDiesel checks in at 21 mpg city and 28 mpg during highway cruising in four-wheel drive trim (28 mpg combined).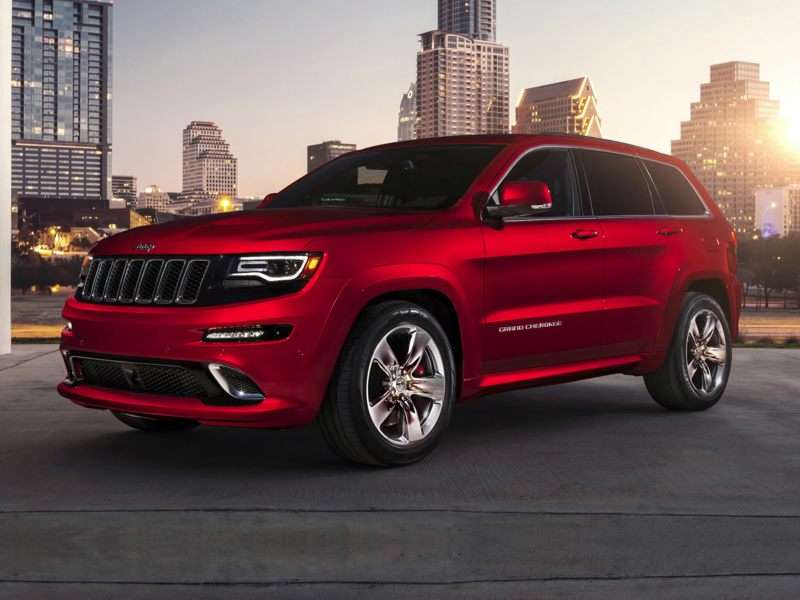 Photo by Fiat Chrysler Automobiles
5) 2016 Lexus NX Hybrid
The Lexus NX Hybrid is based on the regular version of the 2016 NX compact luxury SUV. This five-passenger vehicle may be better known for its comfort than for its 4x4 prowess, but its decent handling and firm brakes help present a well-balanced package. Two electric motors augment the 2.5-liter four-cylinder gas engine, for a total output of 194 horsepower and 152 lb-ft of torque. A continuously variable transmission, which comes standard, helps maximize efficiency.  When equipped with optional all-wheel drive, the 2016 Lexus NX Hybrid achieves competitive fuel economy of 33 mpg city and 30 mpg highway.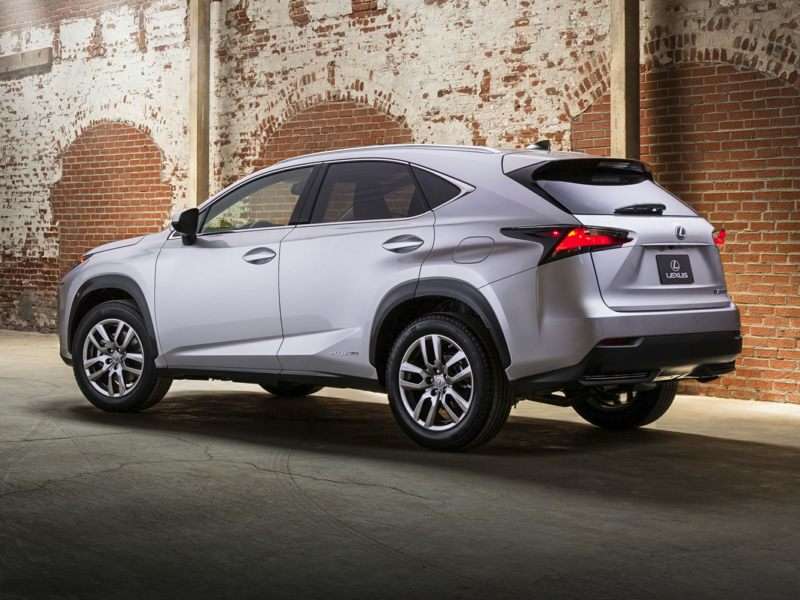 Photo by Lexus
4) 2016 Subaru Forester
The Subaru Forester has long been a favorite amongst "soft-roaders," those who need 4x4 capability from time to time when trudging down muddy rural roads or across the occasional field. The 2016 Subaru Forester offers good ground clearance (8.7 inches), and it also brings a continuously variable automatic transmission to the table. Working together with the Forester's entry-level, 2.5-liter four-cylinder engine, the autobox helps to deliver 24 mpg around town and 32 mpg on the highway (27 mpg combined), which is quite good considering the SUV's 170 horsepower and 174 lb-ft of torque. It's also possible to get the X-Mode system with the Forester that is designed to provide more control over all-wheel traction and better manage slippery situations.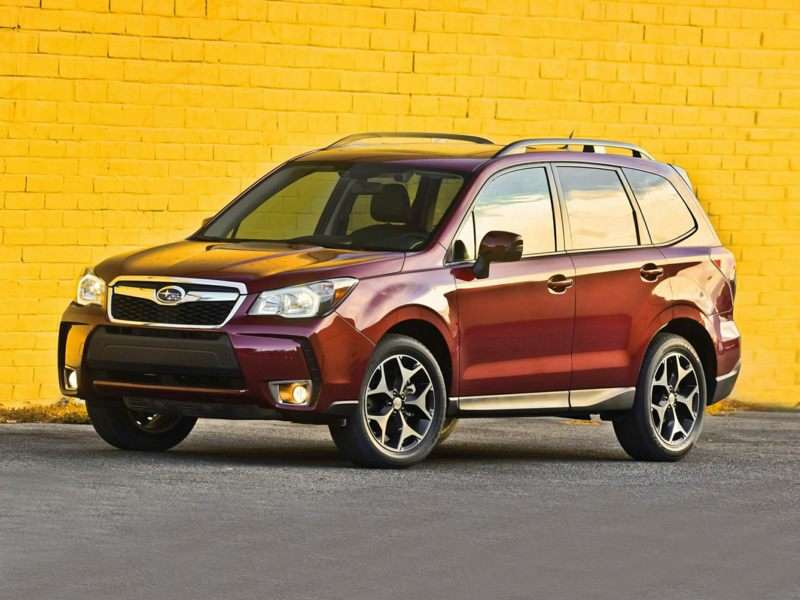 3) 2016 Toyota Highlander Hybrid
Like the other hybrid SUVs highlighted here, the 2016 Toyota Highlander Hybrid is based on its regular-powered counterpart. In this case, that means a midsize, three-row, seven-passenger SUV that's a popular option for families. The Highlander Hybrid takes Toyota's successful formula and swaps in a 3.5-liter V-6 and three electric motors. Total output is 280 horsepower and 215 lb-ft of torque, managed by a continuously variable transmission that puts power to all four wheels. Fuel economy for the 2016 Toyota Highlander Hybrid checks in at 27 mpg city and 28 mpg highway, which is great for an all-wheel drive vehicle of its size.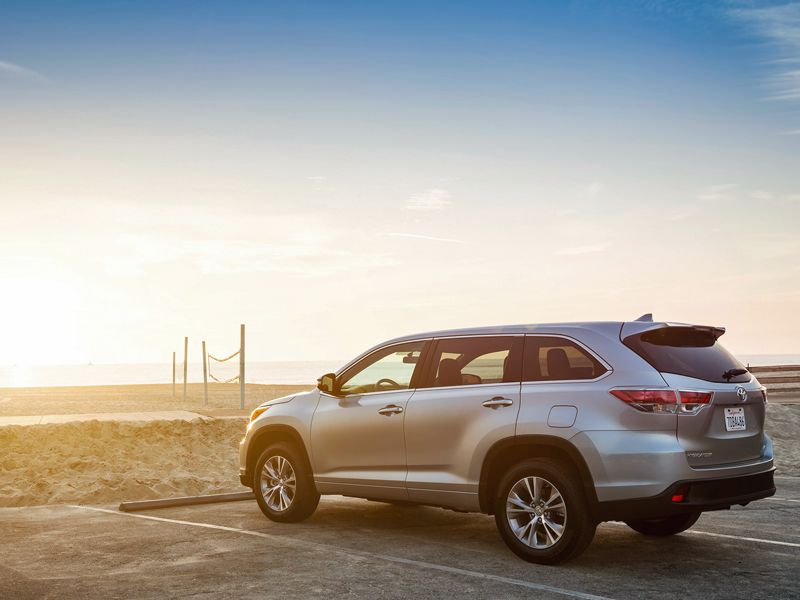 Photo by Toyota
2) 2016 Subaru Crosstrek Hybrid
Like the aforementioned Forester, the five-passenger 2016 Subaru Crosstrek is another popular "soft-roading" crossover, and the Hybrid variant has the added bonus of providing fuel economy numbers better than its non-hybrid counterpart, while offering similar capabilities. The Crosstrek Hybrid offers standard all-wheel drive, and comes powered by a 2.0-liter four-cylinder engine paired to an electric motor, matched with a continuously variable transmission. This combination puts down 160 horsepower and 163 lb-ft of torque, plus fuel economy estimates of 30 mpg city and 34 mpg highway.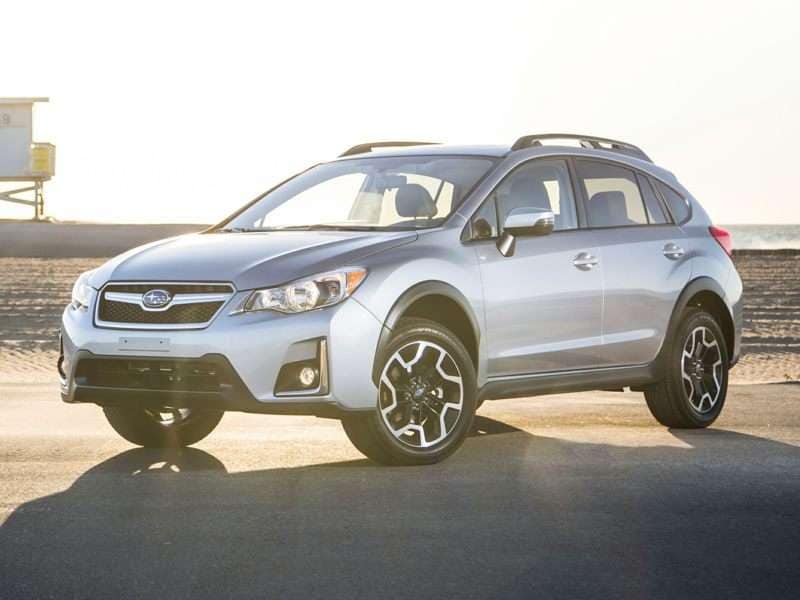 Photo by Subaru
1) 2016 Toyota RAV4 Hybrid
The Hybrid is an all-new addition to Toyota's popular RAV4 crossover lineup for the 2016 model year, with room for five passengers. Like the other hybrid crossovers and SUVs mentioned here, the RAV4 Hybrid isn't designed to be a heavy-duty off-roader, it comes standard with all-wheel drive and provides enough ground clearance for the occasional light-duty off-road adventure. The 2016 RAV4 comes with a 2.5-liter four-cylinder engine that's paired to two electric motors and a continuously variable transmission. 194 horsepower and 152 lb-ft of torque are on tap, and the RAV4 Hybrid achieves fuel economy of 34 mpg city, 31 mpg highway. It's worth noting that while stop-and-go mileage is great for the class and makes the RAV4 Hybrid worth a look, highway mileage is about on par with other vehicles in the class -- even non-hybrids.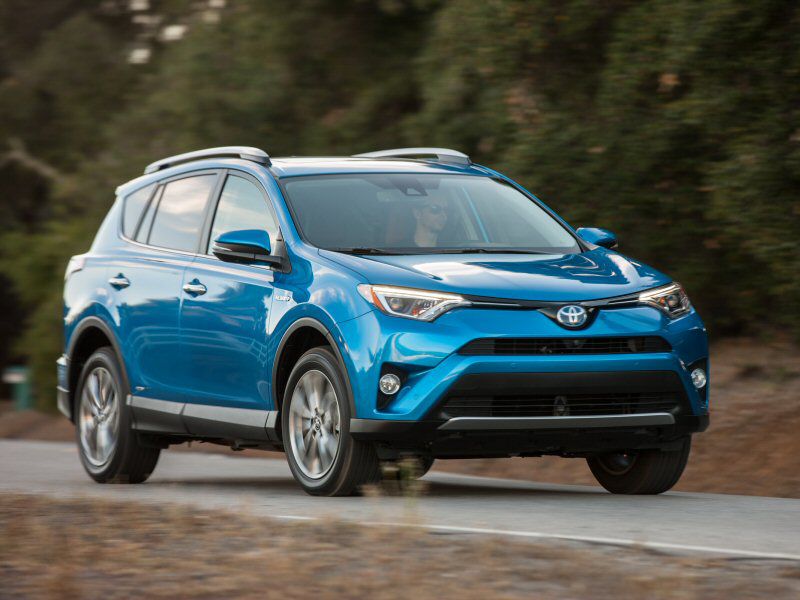 Photo by Toyota